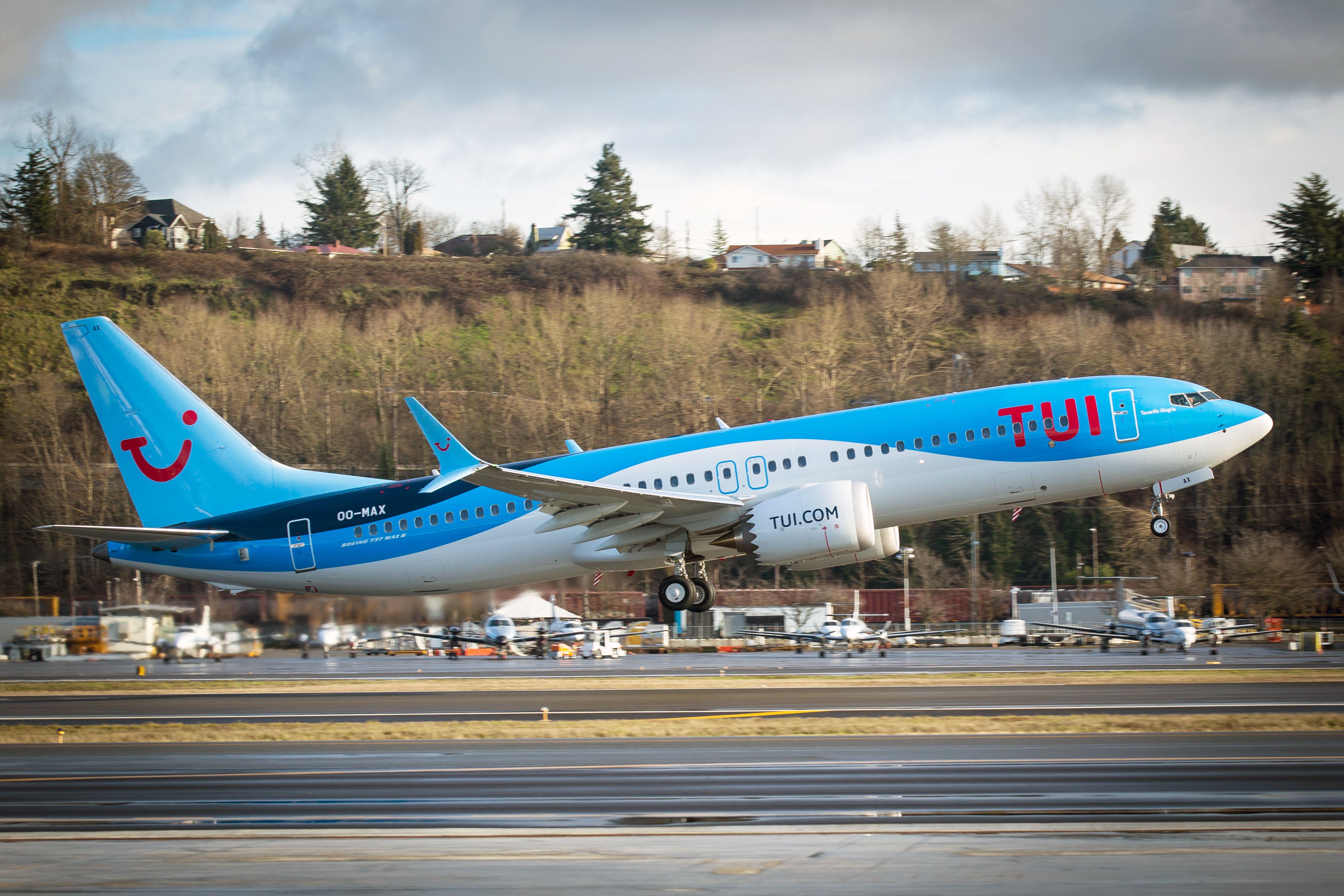 Why a TUI Norwich-Corfu flight passed through Belfast this week
Read the update
A TUI Airways spokesperson acknowledged the delay and confirmed that all passengers have now arrived safely in Corfu:
A flight from Norwich to Corfu was the second in a week to divert to Belfast, Northern Ireland, en route to a holiday destination. TUI Airways, which offers charter and scheduled flights from Norfolk Airport, said the reason for the diversion was to take on a crew member.
Friday's flight to the Greek island of Corfu followed the similar diversion of a Majorca bound for Tuesday August 16. The industry has recently been grappling with staffing shortages and has turned to interesting methods to fill staffing gaps.
Getting to Greece
The flight to Corfu was due to depart Norwich Airport at 6am on Friday. According to flight tracking data, he departed shortly after planned before diverting to Belfast International in Northern Ireland, where he landed an hour later. The plane remained on the ground in Belfast for 33 minutes before heading back to its originally planned destination of Corfu. The flight arrived on the Greek island shortly after lunch, less than two and a half hours after its initial ETA of 11:00 a.m.
UPDATE: AIRLINE STATEMENT
A TUI Airways spokesperson acknowledged the delay and confirmed that all passengers have now arrived safely in Corfu:
"We fully understand customer frustration over the delay of flight TOM5528 from Norwich to Corfu on August 19.
"We can confirm that the flight had to make a short stopover via Belfast to provide a replacement crew member for another TUI flight."
The hijacking delayed the plane's return to Norwich, where it was due to make a 2.10pm flight to Dalaman, Turkey. The plane arrived three hours late and was grounded in Turkey for just over an hour before departing with waiting passengers shortly after midnight, landing in Norwich at 1.52am the following day.
The carrier serves leisure destinations. Photo: Getty Images
A temporary aerial situation
The aircraft in question, a Boeing 737-800, is operated as a wet lease to TUI Airways by Sunwing Airlines. The Canadian leisure company took delivery of the aircraft (registration C-FPRP) in May 2015 and has been operating it ever since. Sunwing Airlines sent the aircraft and flight crew to Europe to race for the TUI Group during the summer season. A similar arrangement appears to be in place for TUI aircraft to spend time in Canada during the European winter season.
Delays may occur at some of TUI's smaller bases, such as Norfolk, due to staffing issues, an airline spokesperson told the Norwich Evening News. TUI cabin crew are fully trained to operate on Sunwing aircraft. However, Sunwing pilots cannot operate on TUI aircraft, which reduces the number of available replacement aircraft that TUI can send at any given time.
The airline had a similar occurrence with the same plane earlier this week. An August 16 morning flight from Norwich to the Spanish island of Palma de Mallorca was also diverted to Belfast. The passengers arrived at their destination in the Balearic Islands just over three and a half hours late. The plane managed to save time on its return to Norwich, and the subsequent rotation to Herekion arrived just over two hours late.
Flights in most of Europe that are delayed for more than three hours are often eligible for financial compensation. Payments for flight disruptions cost the TUI Group 75 million euros ($76.5 million) in its third financial quarter, which ended June 30. Otherwise, the airline would have made its first post-pandemic quarterly profit.
Source: Norwich Evening News, FlightRadar24.com