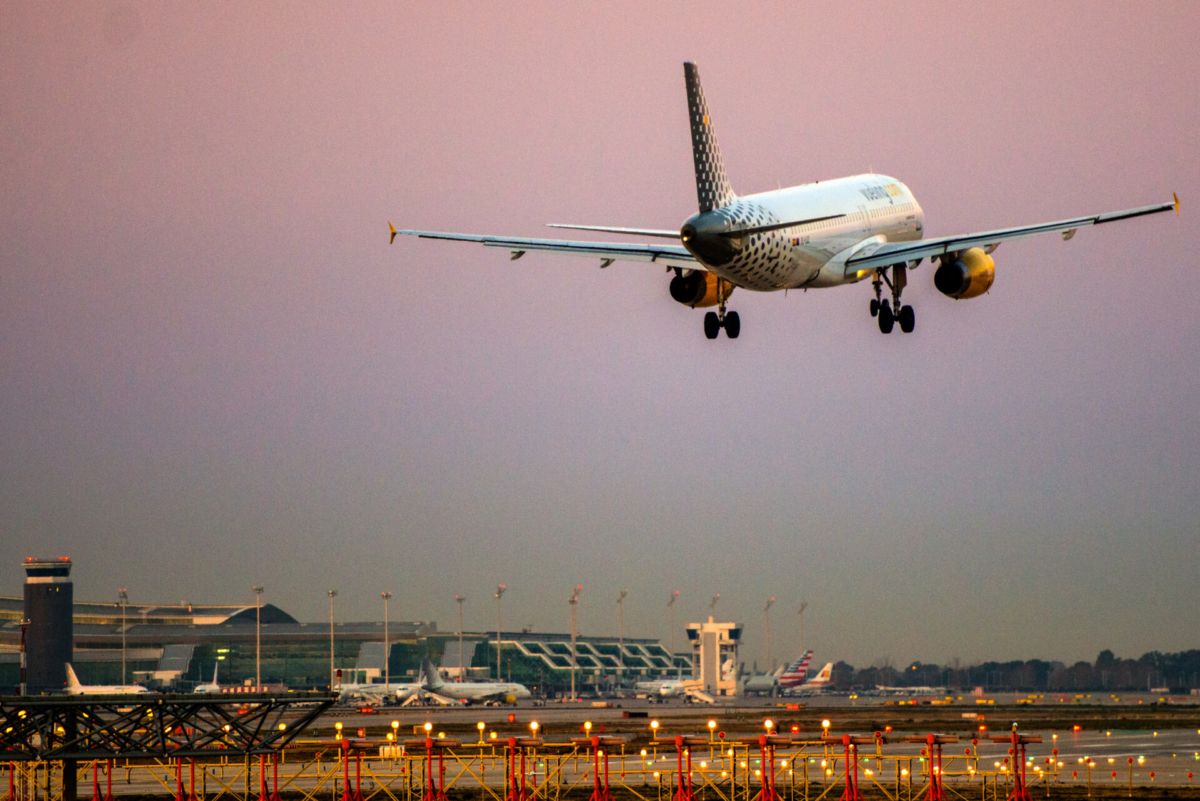 Which European airlines have partnerships with train operating companies?
With sustainability becoming a growing concern among passengers, some have chosen rail over flights where appropriate. Likewise, airlines are working hard to reduce their environmental footprint. This is where the following intermodal programs come into play – partnerships between airlines and train operating companies.
Air France
To achieve its sustainability goal of halving national carbon emissions by 50% by 2024, Air France has partnered with SNCF to operate the Train + Air program.
The intermodal program is further boosted by the airline's €7 billion ($8.3 billion) bailout, which calls for a reduction in its environmental footprint. The French government has mandated Air France to reduce the routes that can be served by high-speed TGV trains to less than two and a half hours.
Air France offers passengers the possibility of reserving tickets with the SNCF. Photo: Air France
Among the benefits of the Train + Air program are guaranteed seats on the next available flight or train in the event of a delay and the accumulation of frequent flyer points on both the air and rail legs of a trip.
Train+Air currently connects 18 destinations in France directly to Paris Charles de Gaulle and 15 destinations to Massy TGV, from where there is a free taxi service to Paris Orly airport. Beyond domestic rail connections, the airline also offers AIR&RAIL, providing a rail link between France, Brussels and the Netherlands.
Austrian airlines
Austrian Airlines comfortably transports passengers to its hub in Vienna by train, before continuing their journey by air. Photo: Thomas Boon – Single flight.
Via Austrian AIRail you can travel between Vienna Airport and the main train stations of Linz, Salzburg or Graz. Similar to Air France's Train + Air, miles can be earned on AIRail routes. The rail service is operated by Austria's largest mobility service provider, ÖBB.
Alexis von Hoensbroech, Chief Executive of Austrian Airlines, said:
"A closer integration with the railways is an important part of our strategy. With AIRail checked baggage on the train, we eliminate a major inconvenience of a feeder train journey compared to a feeder flight. We want to bring more AIRail passengers to our Vienna hub comfortably by train and then around the world by plane.
easyJet
British low-cost airline, easyJet, offers Rail + Plane services from its hub at Berlin Brandenburg Airport, in partnership with the German national rail company, Deutsch Bahn (DB).
The intermodal program is part of "Worldwide by easyJet", which offers passengers access to more than 900 routes, supported by airlines such as Cathay Pacific, Emirates, Etihad and Singapore Airlines. What makes this program unique is that interline operations are not often adopted by low-cost carriers.
The airline's German intermodal network might come as a surprise, given that it hasn't ventured into a similar program in its home country. Speaking to Simple Flying in a previous interview, easyJet Chief Commercial Officer Sophie Dekkers shared:
"I think it's a bit more difficult in the UK where you have multiple rail operators. It's not as simple a model as when there's a national provider, which you have more often in Europe. Nationalizing UK rail is a very hot topic, but even if you have multiple providers serving the same stations like Gatwick, for example, it would be more difficult but not impossible to do.
Iberia
Rail services extend the current coverage of Iberia's destination network. Photo: Vincenzo Pace | single flight
The Spanish flag carrier is another European airline that offers a single ticket for train and air travel. He calls the Train & Fly program "the fastest, cheapest and most sustainable way to connect you to the world".
For European flights and flights between Spain and the United States and Latin America, Iberia offers train connections via Madrid to popular Spanish cities including Pamplona, ​​Salamanca and Valencia. Unlike the other airlines on this list, however, Iberia does not allow the accumulation of frequent flyer points on train travel. Rail services are offered by Renfe Cercanías.
KLM
Like its sister company, Air France, KLM allows passengers to make part of their journey by train. In collaboration with the Franco-Belgian rail operator Thalys, AirRail offers a high-speed train transfer between Brussels and Schiphol. The service began its trial phase in July this year and will run until October 29, 2022 before undergoing extensive evaluation.
AirRail replaced one of KLM's daily flights between Brussels and Schiphol with similar pipeline substitutes. Like other European airlines, KLM is in talks with other rail companies to explore options for transferring passengers to other destinations via high-speed rail.
Boet Kreiken, Executive Vice President of Customer Experience at KLM, said:
"KLM is committed to reducing the impact of its operations on our living environment. In addition to modernizing our fleet, replacing more kerosene with Sustainable Aviation Fuel (SAF) and improving our operational efficiency, we aim to reduce emissions by offering rail as an alternative to short-haul flights. Developing the AirRail product in partnership with Thalys is a step in the right direction, and linking our two networks to Schiphol for fast, efficient and convenient transfers is a step in the right direction. Like our partnerships in the air sector, our cooperation with Thalys reflects our commitment to intermodality.
KLM also operates the AIR&RAIL network, providing connectivity between the Netherlands, Belgium and France.
Lufthansa
Frankfurt airport in recent months has come under scrutiny due to a lack of staff leading to long queues at baggage claim. Photo: THOMAS BOON – Single Flight
The German national carrier has two programs that connect passengers to destinations via rail: the Lufthansa Express Rail and Rail&Fly, both operated by Deutsch Bahn (DB).
Lufthansa Express Rail uses DB's high-speed InterCity Express (ICE) and connects Frankfurt Airport to 24 locations, including Berlin, Hamburg, Leipzig, Mannheim and Munich. The rail service offers optimal transfer times with ticket and check-in for both train and plane, with the promise of a guaranteed transfer even when delayed. Mileage credit can be earned on Express Rail travel.
Rail&Fly, on the other hand, does not guarantee transfers. Instead, it offers the flexibility to allow travelers to choose their own rail connection, with connections to over 5,600 DB stations across Germany. The program also allows travelers to choose between InterCity (IC), EuroCity (EC) and ICE services – connecting to other European cities beyond Germany.
Vueling
The Spanish airline is another low-cost carrier that has partnered with DB to provide rail and air connectivity in Germany. This is the airline's first intermodal agreement, announced in May 2022.
Unlike Iberia, Vueling did not collaborate with Renfe Cercanías in its home country to provide Spanish rail connection services – but like easyJet, moved outside its base to establish an intermodal network in Germany.
Jesus Monzo, Director of Distribution Strategy and Alliances at Vueling, said of the partnership:
"This is Vueling's first intermodal agreement and opens the door to a growing trend in the industry to connect different types of transport and mobility, increasing the offer and options for the passenger. In addition, we must highlight the environmental factor and the relevance that trains acquire in this as a means of sustainable mobility.
Intermodal services are easier to implement in Germany than in the UK. Photo: Getty Images
What do you think of train connections replacing flights? What mode of transport do you prefer when traveling in Europe? We'd love to hear your thoughts.