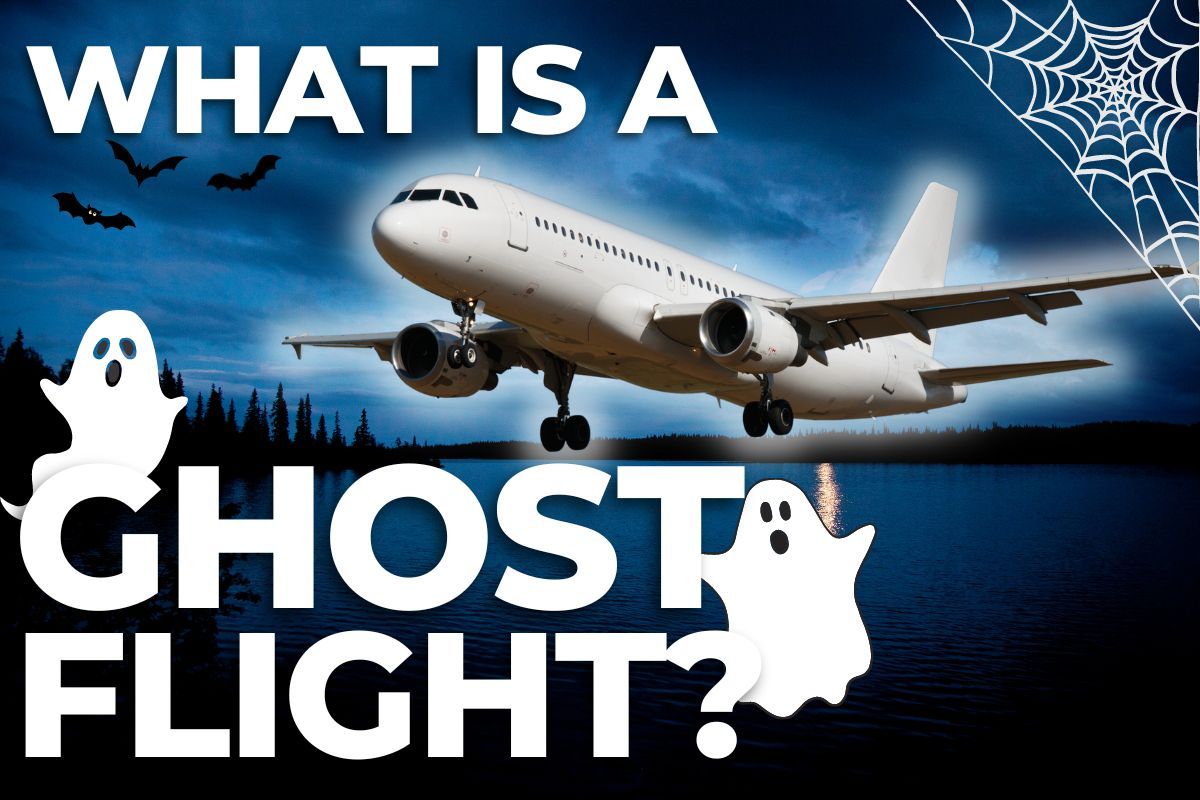 What exactly is a phantom flight?
A "ghost flight" occurs when airlines continue to operate flights despite the absence of passengers on board. We've heard a lot about these thefts, both during and even before the pandemic, but why exactly are they happening?
What is the need for phantom flights?
The reason ghost flights exist is so they can keep their slots at airports. This is a rule enforced by the European Commission and the Federal Aviation Administration (FAA) in the United States, known as the "use it or lose it" rule.
Prior to the COVID-19 pandemic, airlines were required to adhere to the 80:20 rule, meaning they will need to use at least 80% of their slot time to be eligible to keep their designated slots. During the pandemic this was reduced to 50:50 but now, as restrictions have been lifted, it has been reduced to 70% slot usage from March 27.
Managing Director Carsten Spohr of the Lufthansa Group said that because of this "use it or lose it" rule…
"…we will have to perform another 18,000 unnecessary flights just to ensure our safe take-off and landing."
Lufthansa had to perform many ghost flights due to slot rules. Photo: Getty Images
Climate issues
Greenpeace estimated that around 100,000 European ghost flights took off last winter. These phantom flights will result in the generation of approximately 2.1 million tonnes of carbon dioxide emissions, which is equivalent to the emissions of more than 1.4 million cars per year.
Figures like these can dramatically increase the amount of carbon dioxide released into the climate. This is particularly critical given that travel is a sector that is expected to grow by 4% per year compared to 8% currently. There is an ongoing petition to 'end ghost flights' which needs 100,000 signatures by July 14, 2022, to ensure it is put up for debate in parliament.
Ryanair is said to have refused to grant minimum annual leave over the summer to ensure it has enough operational manpower for the accelerated schedule. Photo: Jake Hardiman | single flight
Stay informed: Sign up for our daily and weekly summaries of aviation news.
Are ghost flights a real threat?
While Lufthansa seems to think this is a real problem, Ryanair Group CEO Michael O'Leary seems to think he has the solution to all of Lufthansa's problems. He thinks it's simple to eliminate the need for 18,000 unnecessary flights if Lufthansa were to "just sell those seats to consumers". According to Bloomberg, he said that,
"Lufthansa loves crying crocodile tears over the environment when it does everything possible to protect its slots."
Not only is the feud between O'Leary and Spohr amusing, but it raises questions about why Lufthansa can't lower the price of these tickets to appeal to a wider market of customers. While this could fill the plane, the idea is abandoned by the CEO of Lufthansa who believes Ryanair's €5 fares are "irresponsible".
Quarrels aside, the actual environmental impact of ghost flights is unknown. Airlines have no choice but to continue operating these phantom flights in order to be able to keep their slots. Critics say the practice is at odds with the immediate requirement to reduce GHG emissions and our overall reliance on fossil fuels.
What do you think of phantom flights? What do you think of the state of the industry? Let us know what you think in the comments section.
Sources: Greenpeace; Bloomberg