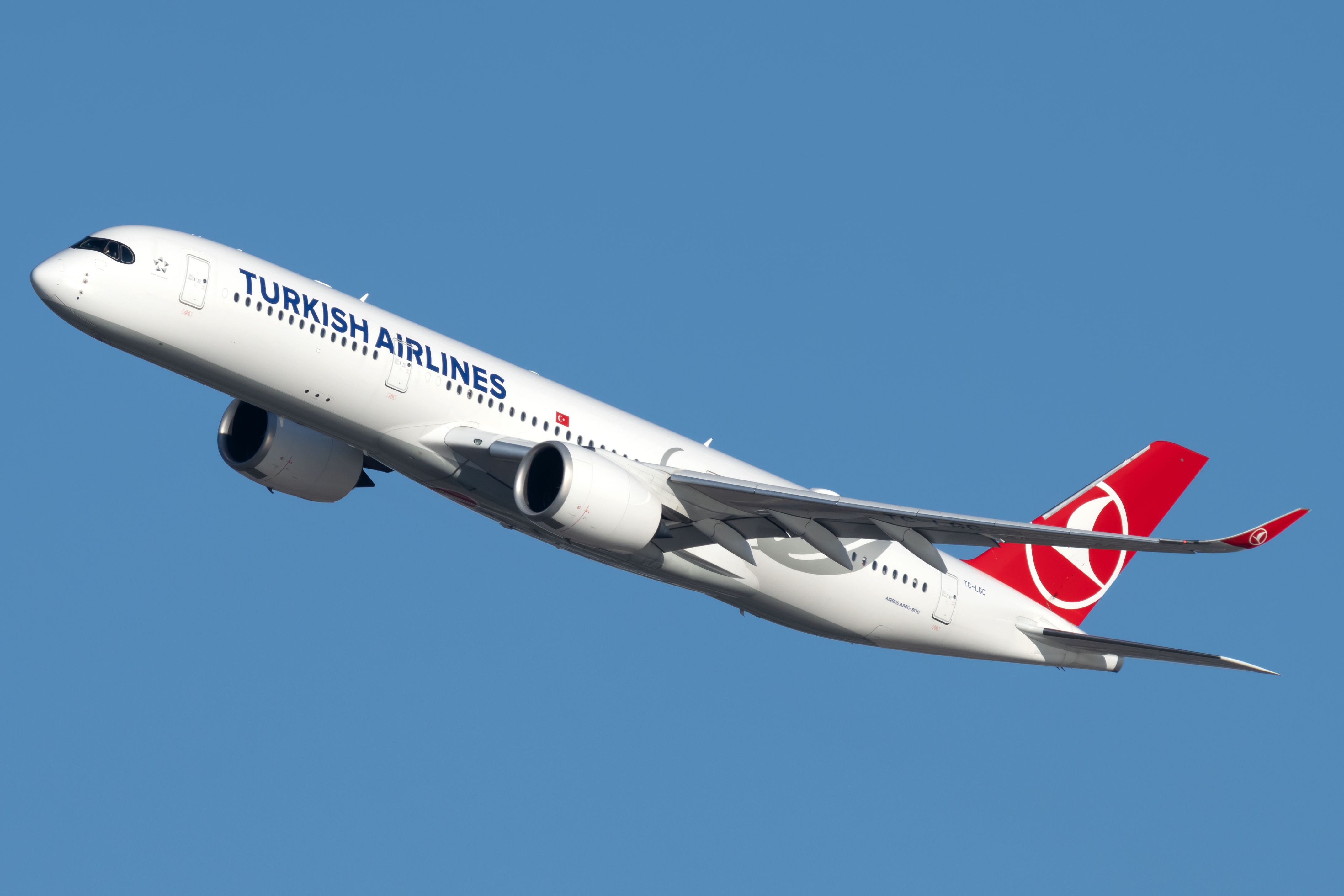 Turkish Airlines returns to Durban with the 3rd South African route
Turkish Airlines has put Durban back on sale, with flights returning in June. Its African network now includes 53 cities by passenger plane.
Turkish Airlines will initially serve Durban twice a week, once by the A350-900 (pictured) and once by the A330-300.
Turkish Airlines' return to Durban will initially involve a 2x weekly service, but will double to 4x from late October with the onset of winter in the northern hemisphere. Durban's return comes long after Emirates and Qatar Airways reintroduced the South African city. This comes shortly after the Turks announced Juba, South Sudan.
Reconnecting Istanbul to Durban is the latest development for South Africa. This year, Eurowings Discover will welcome Kruger Mpumalanga International Airport, gateway to one of the world's best known and largest national parks. And United Airlines has applied to serve Cape Town from its Washington Dulles hub.
It follows that Emirates has again delayed its second daily A380 service to Johannesburg, with 1x daily A380 now operating until June 30. At the beginning of March, it had planned 2 daily A380 flights from May 1, but it was delayed for another two months.
Istanbul is one of three long-haul routes departing from Durban this year. Image: OAG.
stay aware: Sign up for my weekly newsletter on new routes.
Turkish Airlines to Durban
The Turkish airline will take off for Durban on June 16, with flights operating on Thursdays and Saturdays. Curiously, Thursdays will see 329-seat A350-900s, while 289-seat A330-300s will be deployed on Saturdays.
The 4,934 mile (7,941 km) route to Durban returns to the A350 only from mid-August. It will switch exclusively to the A330-300 for the aviation winter season from October 30, when flights will increase to 4 times per week.
The schedule in June is below, with all local times. Note that although it operates via Johannesburg in both directions, it of course has no eighth freedom traffic rights. It cannot carry passengers exclusively between Durban and Johannesburg.
Istanbul-Johannesburg: TK42, 01:35-10:20
Johannesburg-Durban: TK42, 11:40-12:55
Durban-Johannesburg: TK43, 15:10-16:30
Johannesburg-Durban: TK43, 18:10-04:50+1
Turkish started Durban in November 2015 and the route mainly saw the A330-300. It worked almost entirely via Johannesburg, which continues to this day. However, for a brief period in 2016, it routed Istanbul-Durban-Cape Town-Durban-Istanbul. Photo: Anna Zvereva on Flickr.
Where are its Durban passengers going?
According to booking data, Turkish Airlines carried around 49,000 passengers who transited through Istanbul in 2019. Unsurprisingly, more than three times as many passengers transited as traveled between Durban and Istanbul alone.
While the vast majority went to Western Europe, the UK wasn't the biggest market – Italy and Germany were. Indeed, the top 10 origins and destinations were Durban (above Istanbul) to Milan, Athens, Sofia, Stockholm, Brussels, Manchester, Amsterdam, Copenhagen, Rome and Birmingham.
Durban's largest non-African market is overwhelmingly London Heathrow. Still, London's absence from the above list is obvious. Turkish had a tiny market share against British Airways (which was then non-stop and also via Johannesburg with the franchisee Comair), Emirates, Virgin (to Johannesburg with South Africa and now Airlink), South African (to Johannesburg) and Qatar Airways.
It illustrates how a large network often means much less reliance on one or a small selection of markets, spreading risk and increasing the chance of dominating (albeit smaller) markets. It could also mean that the Turkish two-stop offer is more competitive.
Are you flying with Turkish Airlines to Africa this year? Let us know in the comments.
Wow: Nigeria welcomes 3 new long-haul routes in 3 days
Read more
About the Author