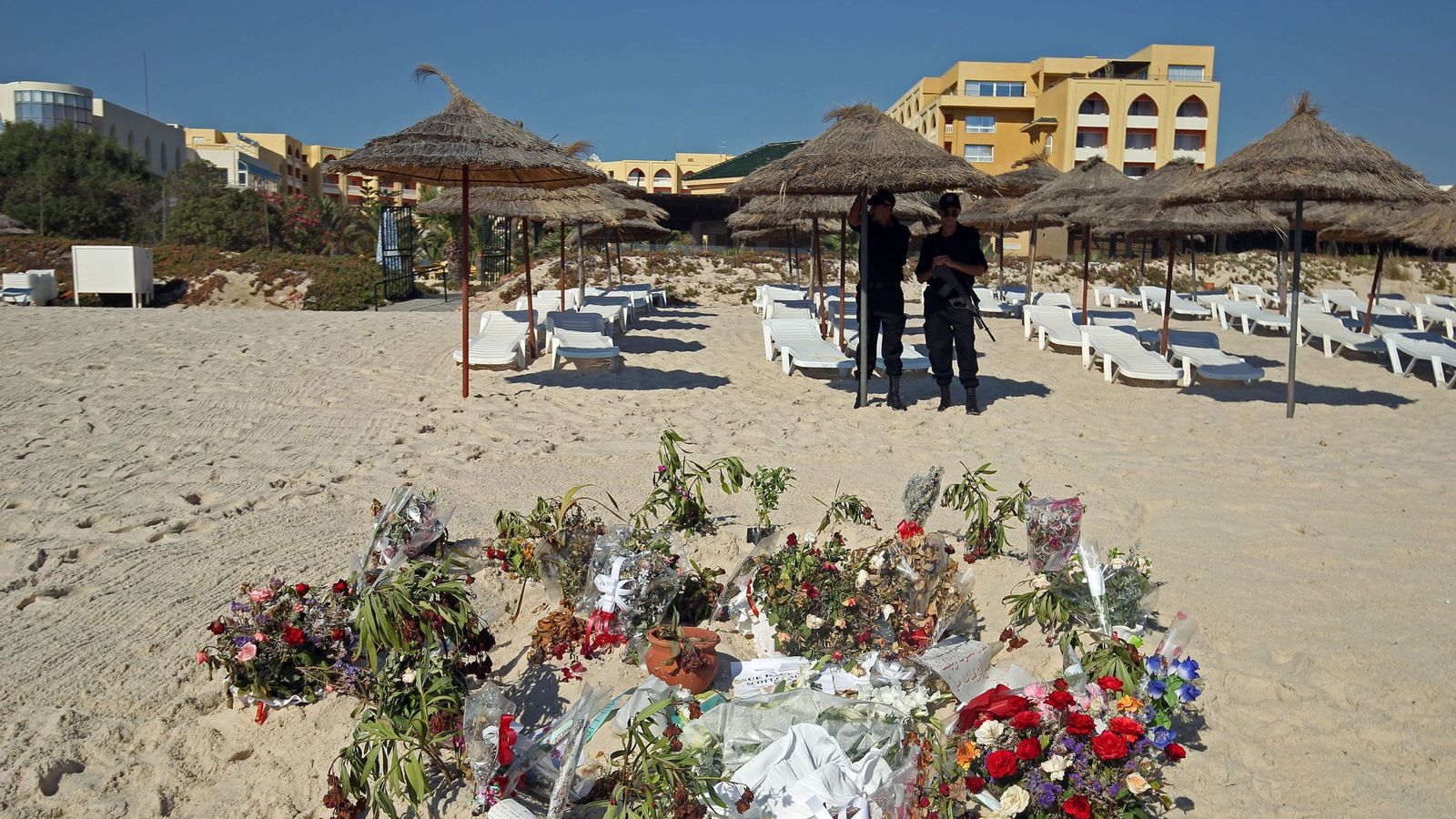 TUI settles the claims of families victims of a terrorist attack in Tunisia | UK News
Tour operator TUI reached an agreement with the families of vacationers involved in the terrorist attack on the beach in Tunisia in 2015.
Thirty-eight people were killed when an armed man stormed the beach and hotels in the seaside resort of Sousse, on the country's Mediterranean coast.
Some 30 of the victims were British, three Irish and many others suffered life-changing injuries.
The joint statement by TUI and Irwin Mitchell, who acted on behalf of the claimants, said the attack "shocked and devastated us all and changed the lives of those affected forever".
He said TUI "has worked" with the claimants "to reach a settlement without admission of liability or fault and in recognition of the very exceptional circumstances of the case."
"The applicants fought relentlessly to understand how the attack happened and to ensure that lessons were learned so that other families were not affected by a similar tragedy," the statement added.
"TUI understands how difficult it must be to move on from such a horrific incident, but hopes that today is an opportunity for those affected to start doing so."
The incident of June 26, 2015 is the deadliest non-state attack in the history of today's Tunisia, with more dead than the 22 killed in the attack on the National Bardo Museum in the capital of the country, Tunis, three months earlier.
He has been condemned around the world, and the Tunisian government has subsequently "admitted its fault" for the slow police response to the attack.