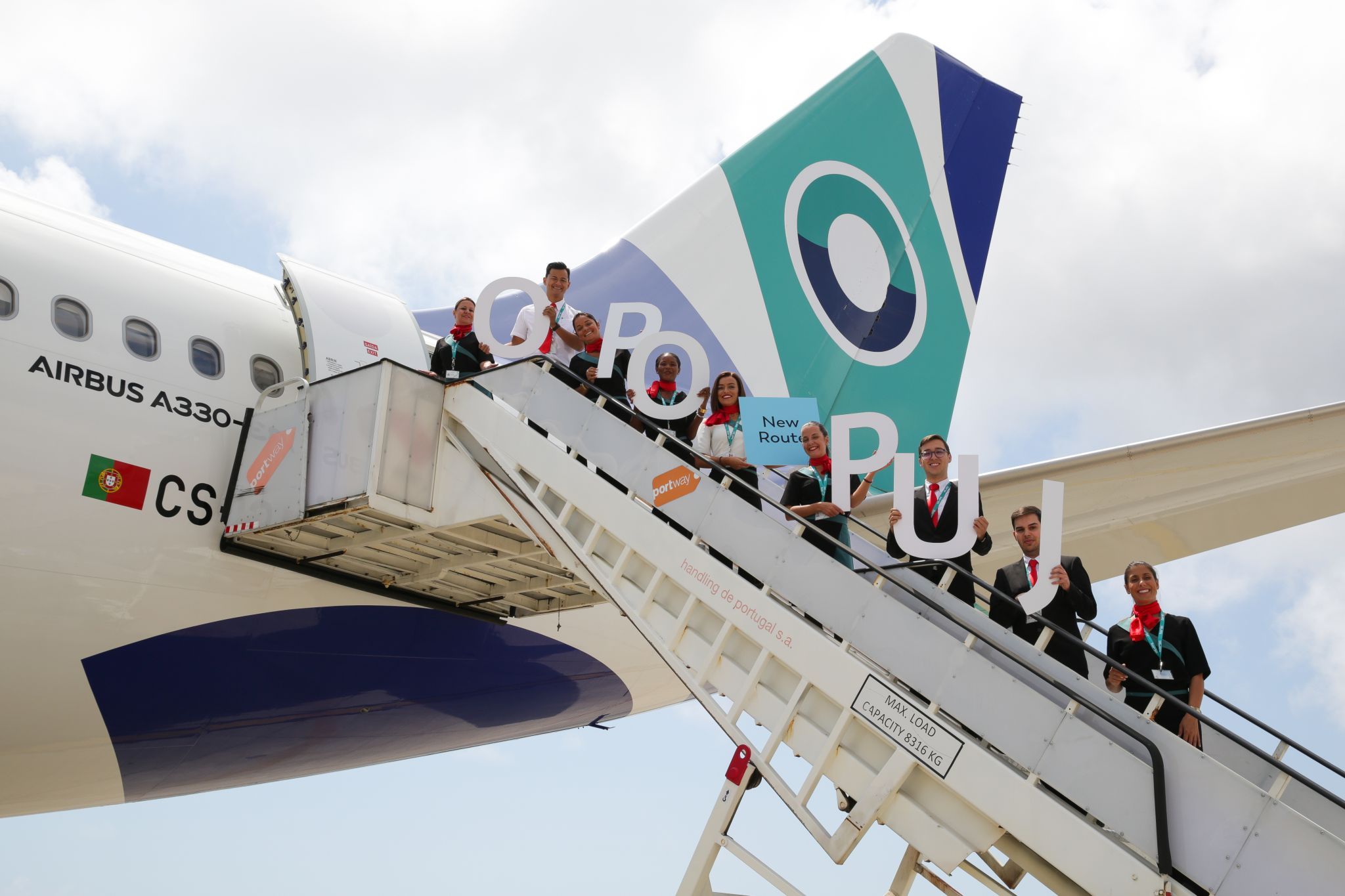 The most notable new airline routes this week
I covered a selection new routes that took off last week. It's limited this week because I'm away, but normal service will resume shortly. Why not subscribe and receive my newsletter every week in your mailbox?
It's been two in Puna Cana
There is a saying that if you are waiting for a bus, two will arrive at once. This is what happened from Porto to Punta Cana, in the Dominican Republic. It's a small market of about 3,000 passengers in 2019, according to booking data.
On July 19, World2Fly and Iberojet began charter flights to the 3,823-mile (6,152 km) pair of airports. World2Fly's first rotation was performed by the A330-300, while it was the A330-900 for Iberojet.
World2Fly now serves Punta Cana from Lisbon, Madrid and Porto, while it is Barcelona, ​​Lisbon, Madrid and Porto for Iberojet. Note that IberoJet's Porto-Punta Cana came a day after the carrier started Madrid-Los Cabos, Mexico, another previously unserved market. He used the A350-900 on the approximately 12-hour flight.
It has never been easier to reach the Dominican Republic from the second largest city in Portugal. Photo: via ANA – Airports of Portugal.
Tbilisi gets the 4th German road
The Georgian capital of Tbilisi has welcomed brand new flights from Stuttgart with Eurowings. They operate from Germany on Tuesdays and Saturdays and return on Wednesdays and Sundays. The last outbound flight will take place on September 24.
On Tuesdays, EW2982 leaves Stuttgart at 21:25 (21:10 on Sundays) and arrives at 03:25 (03:10) the following day. Returning, EW2983 departs at 04:15 (04:05) and returns at 06:40 (06:30). Mid-night hours are commonplace in the Caucasus.
Stuttgart is one of four German airports to be served from Tbilisi this summer, after Düsseldorf (Eurowings), Frankfurt (Condor, which started in May) and Munich (Lufthansa).
Tbilisi-Stuttgart welcomed more than 11,000 indirect passengers in 2019, attracting Eurowings. It's half the size of Berlin but about the same size as Hamburg. Will they come too?
Do you like the cover? Sign up for my weekly itineraries newsletter.
flynas starts Riyadh in Bodrum
Saudi Arabia's capital, Riyadh, is now connected non-stop to the Turkish resort town of Bodrum. It is the first time the 1,406-mile (2,263 km) pair of airports have been served – and the first time Saudi Arabia has had flights to Bodrum.
It's courtesy of flynas, whose Wednesday and Friday flights are until September 30. XY389 leaves Riyadh at 6:00 p.m. and arrives in Bodrum at 9:55 p.m. local time. Returning, XY390 leaves at 22:45 and returns at 02:35. He uses the A320neo.
Bodrum is one of five Turkish destinations served from Riyadh this summer. It reaches Istanbul Airport (up to 4x per day with Turkish Airlines and Saudia), Istanbul Sabiha Gökçen (up to 3x per day with AnadoluJet, flynas and Pegasus), Trabzon (up to 2x per day with flynas and Turkish Airlines) and Hatay (close to Syria; 3x per week with flynas).
Although there are 4 times more passengers than Bodrum, it should be noted that Antalya is not served. It was last connected by Turkish Airlines in 2019. Will Antalya and Ankara, Riyadh's largest unserved Turkish market come to fruition?
Celebrating the launch, Fatih Ulusoy (center), Turkish Ambassador to Saudi Arabia; Abdulaziz Al-Asaker (left), Commercial Executive Vice President, Riyadh Airports; and Fahd Al-Mulhim, right, vice president of sales at flynas. Photo: via Riyadh airports.
That's all for the 47th edition of the newsletter mes routes. Sign up to get something like this delivered to your inbox every week.