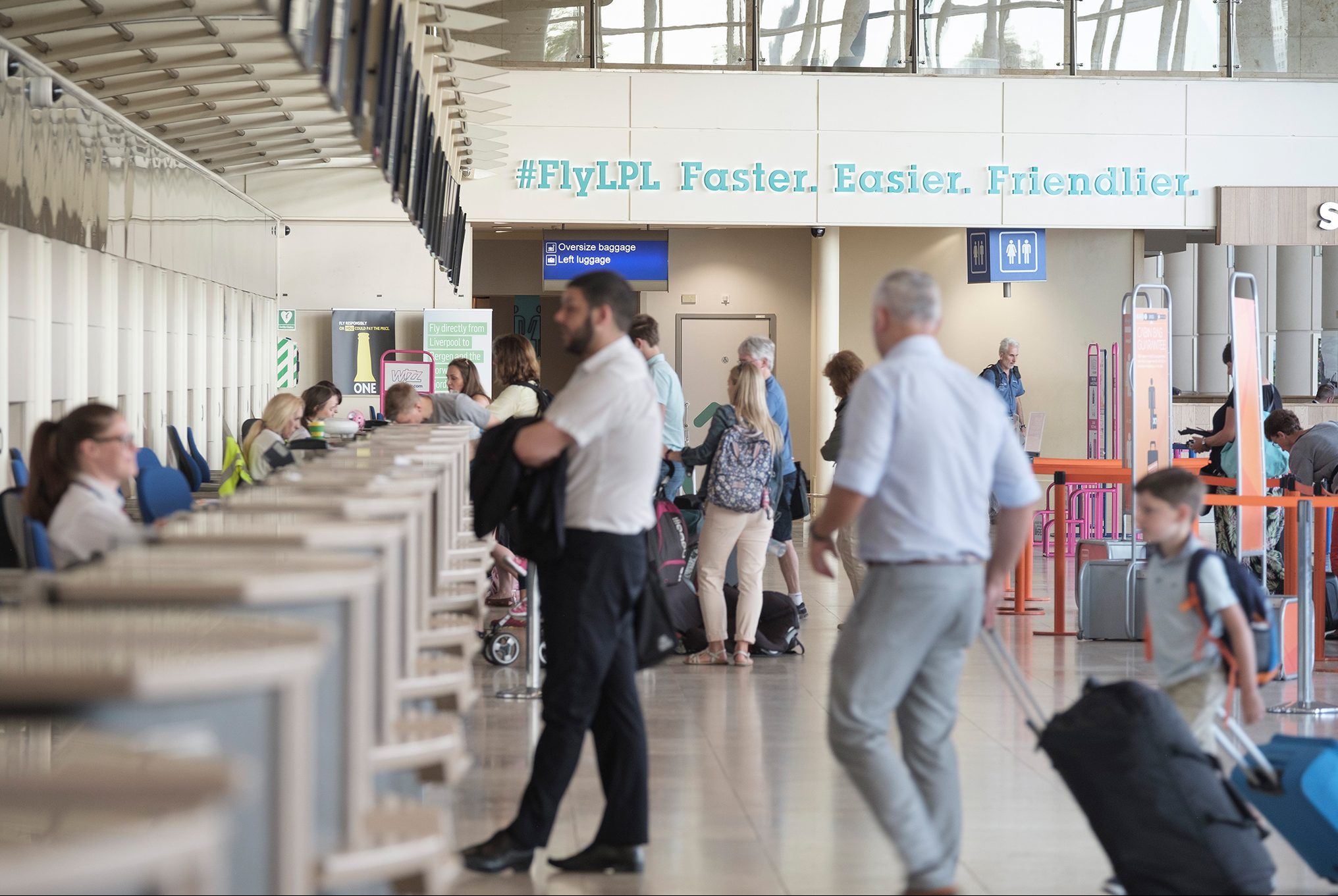 The airport launches a recruitment campaign to fill more than 200 vacant positions
X
Sign up for free to receive the latest news straight to your inbox
Register
Liverpool John Lennon Airport (LJLA) is launching a recruitment drive for more than 200 positions at the waterfront site.
A recruitment day is being organized on Tuesday January 18 to kick off the onboarding process for a number of airport-based companies looking to fill vacancies.
Next week's event takes place ahead of a busier summer season that begins in late March.
Companies looking to recruit a number of new employees include handling agent Swissport, airline safety company Wilson James, catering company SSP, passenger handling company ABM, and retailers such as Boots and the operator of Dufry duty-free shops.
The event will be held in the terminal from 10 a.m. to 4 p.m., and some employers are looking to conduct same-day interviews. Appointments are not necessary.
LJLA said that a wide range of employment opportunities are currently available at the airport, including aviation security officers, passenger services handling agent roles, baggage handling, assistance to passengers for the disabled, catering and hospitality roles, bar work and retail.
Carol Dutton, Director of Human Resources and Community for LJLA, said: "This event is a great opportunity for anyone considering a career at the airport to experience the multitude of positions currently available across a wide range of employers.
"We look forward to welcoming many applicants, many of whom will hopefully start working here in the coming weeks to help welcome passengers entering and leaving the airport as we continue on our road to recovery with a busier summer than in the past. two years."
Last month, the airport announced a major link with German airline Lufthansa that will connect Liverpool to more than 150 routes around the world.
Lufthansa will launch a service four times a week from May 4, with direct connections to Frankfurt, providing connections to inbound and outbound travelers in Europe, Asia, the Middle East, Africa and the Americas.