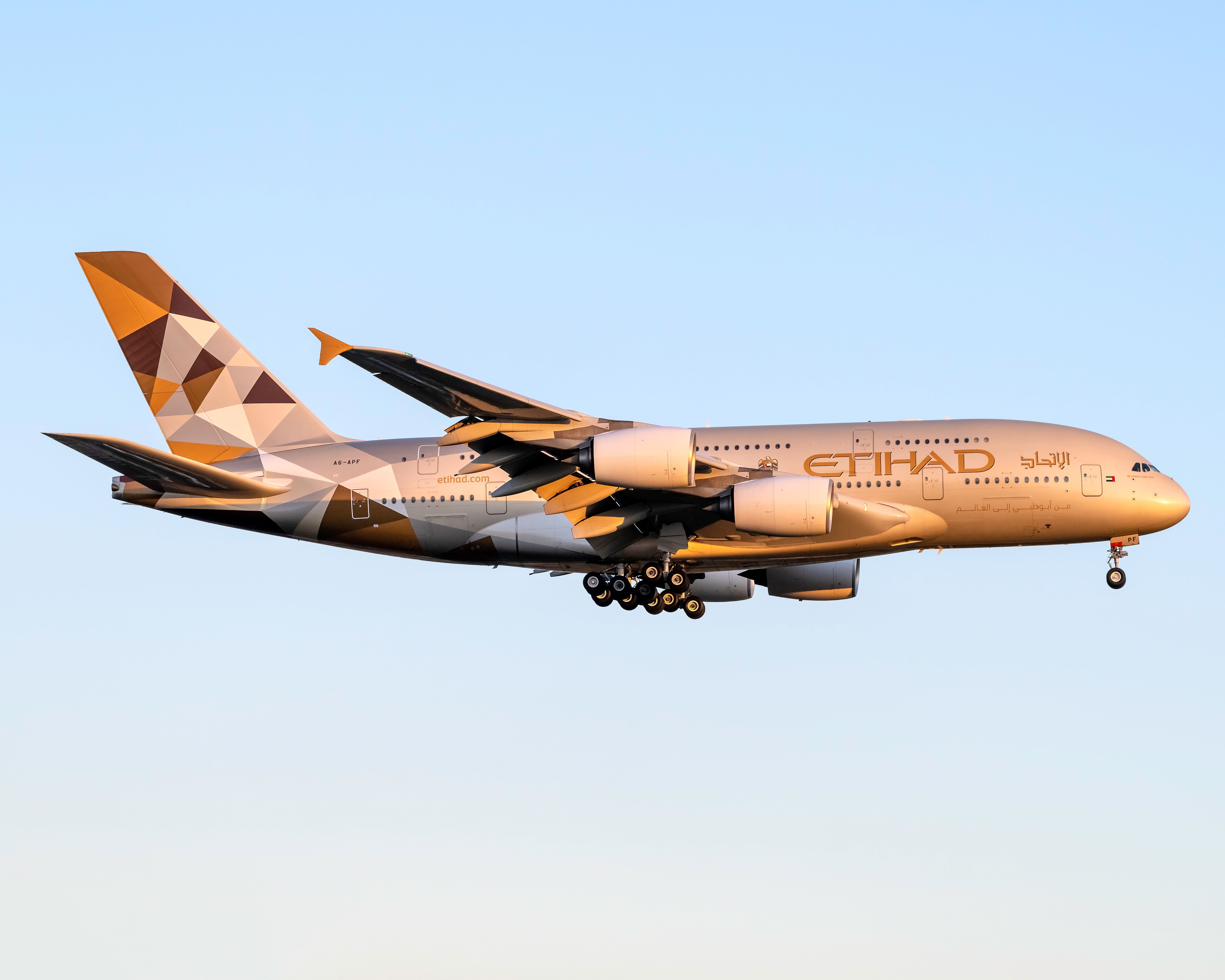 Our most impactful stories this week
Another week is coming to an end, which means it's high time to take a look back at the top aviation news from the past seven days. Welcome to another iteration of Simple Flying's "Sunday Reads" weekly digest!
Etihad continues to review the Airbus A380 business case "very frequently"
The question has often been asked – will Etihad bring the superjumbo back – and each time the answer is vague enough not to commit the airline one way or the other. Speaking to Simple Flying last year, CEO Tony Douglas said "never say never" when asked. This week we asked the airline again.
Burying the hatchet: a new relationship between Emirates and United Airlines
This week, United Airlines and Emirates announced new partnerships at an event at Washington Dulles International Airport. This announcement is a significant change, as tensions between the United States and Gulf carriers were high just five years ago. You can read more about this historic agreement here.
Air Canada and SAS sign launch orders for new electric regional jets
Electric flight was once considered an impossibility, but it seems the day is approaching when airplanes powered by battery technology will become as acceptable as electric cars. This week, Heart Aerospace, a Swedish startup working on hybrid electric planes, got two big votes of confidence from major airlines.
The company has already registered letters of intent for 96 units. Photo: Heart Aerospace
Why Lufthansa isn't interested in dimmable windows on the Airbus A350
Lufthansa's Airbus A350-900s are among its most modern aircraft and serve long-haul destinations worldwide. With the German national airline still expecting nearly 30 more such deliveries, it will be interesting to see how future deliveries differ from the first examples it received. However, one thing that will remain the same is its windows, as Lufthansa decided against using dimmable options.
Airbus is preparing to make its first delivery with such windows this year. Photo: Getty Images
Norse Atlantic has carried almost 100,000 passengers since its launch
Norse Atlantic revealed an average load factor of 75% between June and August and 69% in August. We shouldn't read too much into a month's result, especially for a new entrant, and we don't yet know what passengers paid or how each route performed. In its first three months, it carried more than 96,000 passengers.
The airline filed 129,454 seats for sale between June and August. Photo: Northern Atlantic
Emirates and Lufthansa celebrate the return of Oktoberfest
After the pandemic shut down Munich's annual Oktoberfest for two years, the world-famous beer festival is back. Lufthansa, which celebrated the festival even during its absence, is setting up its traditional celebration to accompany the festival. Emirates is also getting in on the act this year, with in-store treats for passengers traveling to its four German destinations. You can find out more here.
Oktoberfest will take place for the first time since 2019. Photo: Lufthansa
If you would like us to send you the best stories of the week in a weekly email newsletter, you can sign up for the mailing list here. See you next week!
What was your favorite story this week? Let us know your thoughts in the comments!