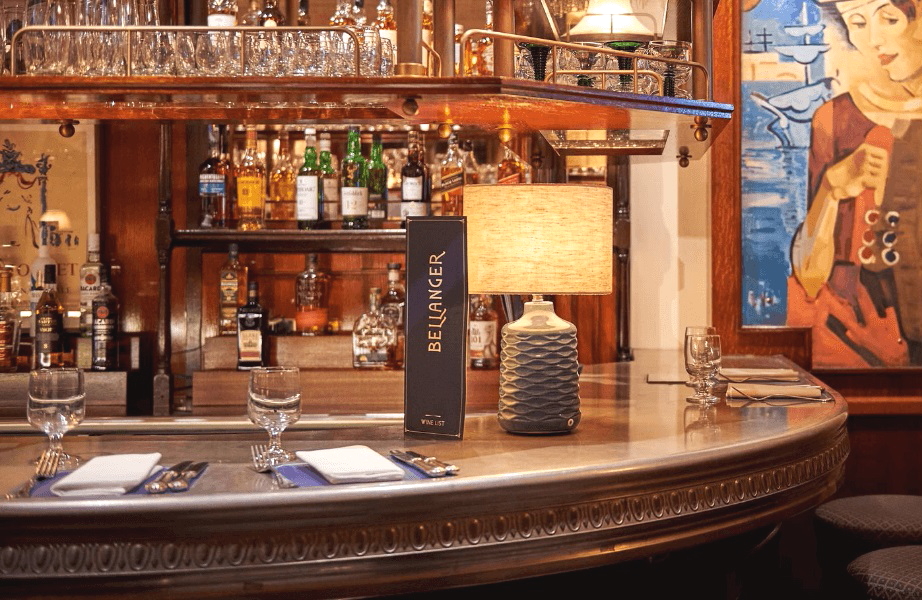 Minor International wins auction for Corbin & King
(April 11, 2022, 11:04 +07)
The co-directors of Corbin & King Limited selected Minor International's bid as the winning bid in the final round of bidding for the company.
Minor was already the existing majority shareholder of Corbin & King Limited – having held a 74% stake and controlling position on the company's board since 2017.
Corbin & King currently operates some of London's leading restaurants, namely: The Wolseley, Brasserie Zédel, The Delaunay, The Delaunay Counter, Colbert, Fischer's, Bellanger (pictured) and Soutine, as well as Café Wolseley in the shopping destination of luxury Bicester Village in Oxford. .
Bar at Bellanger on Islington Green, London
Minor says it is committed to maintaining the legacy of all restaurants under Corbin & King and is already planning to restart development at three new UK locations.
Based in Thailand, Minor International is heavily invested in the UK and globally as owner, operator and JV partner of a portfolio of over 3,300 restaurants.
In addition to the Corbin & King portfolio restaurant collection, Minor's investments include Patara – upscale Thai restaurants, Benihana – an entertaining Japanese steakhouse dining experience, and other brands such as Zuma and Trader Vics in Thailand. , and several Michelin-starred restaurants across Europe, as well as NH and nhow hotels in London.
"We have the utmost respect for what the co-founders and team have created and are committed to preserving what they have achieved. We will protect and nurture the unique character of each restaurant and have no intention of franchise one of them. All restaurants are operating as usual and the teams continue to welcome valued customers," said William E Heinecke, President and Founder of Minor International. "We are committed to supporting the Corbin & King's exceptional team of over 700 people, and we will work closely with their exceptional talent to bring this iconic portfolio of restaurants on this continuing journey. an exciting future.