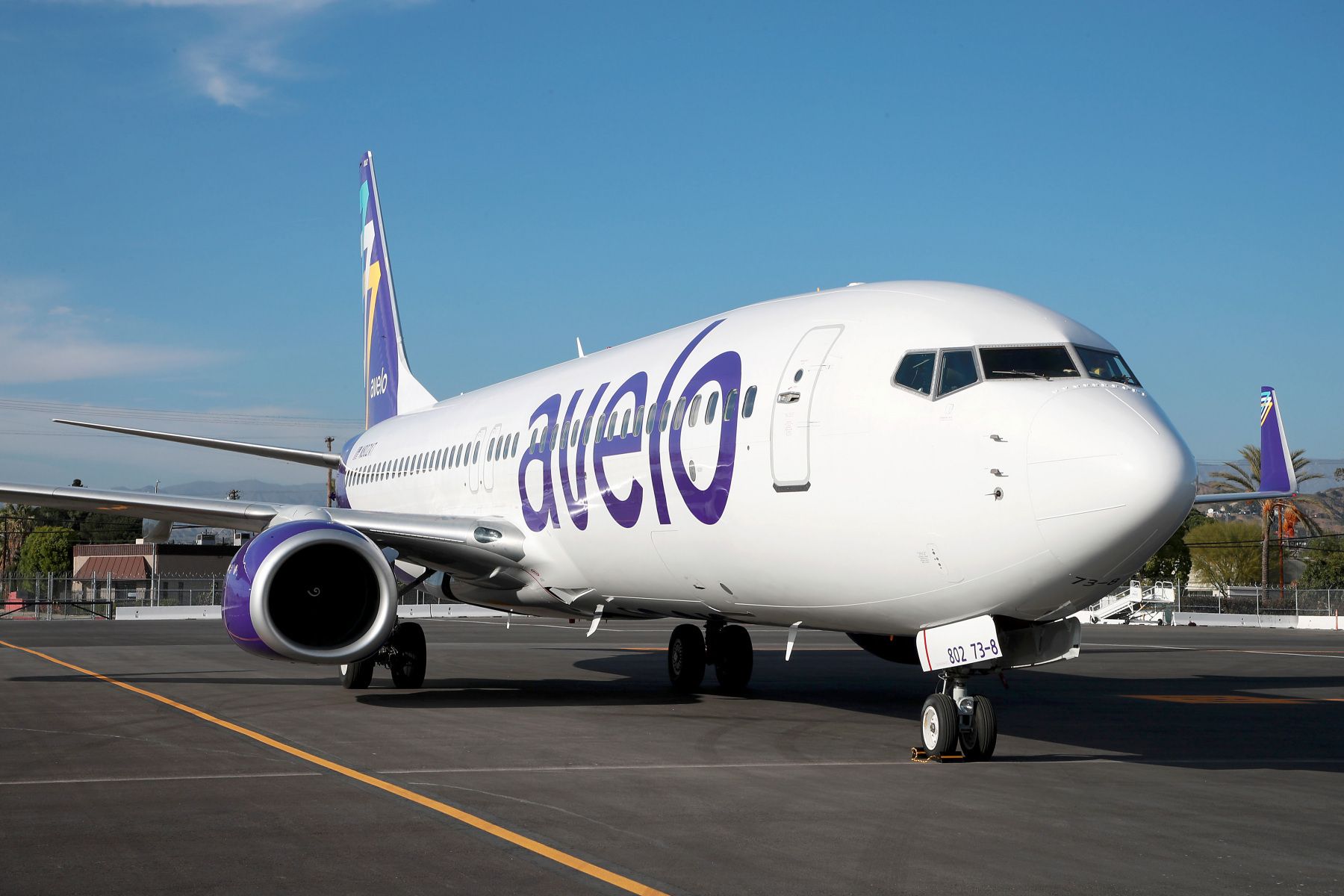 Lufthansa Technik selected to support Avelo Airlines Boeing 737 fleet
Avelo Airlines has awarded Lufthansa Technik an equipment supply contract for its growing fleet of Boeing 737NG aircraft. Currently, the US carrier operates a fleet of eight 737NG aircraft, including five Boeing B737-700s and three Boeing B737-800s. What will Lufthansa Technik supply to Avelo? Let's find out.
A new partnership
On Friday, Lufthansa Technik released a statement announcing a new partnership with Avelo Airlines.
This agreement is the first cooperation between the two companies. In the coming years, Lufthansa Technik will supply Avelo with consumables and consumables to support the new low-cost airline as it grows.
Avelo Airlines began operations in April 2021 and currently has 150 weekly flights across the United States, primarily from Tweed-New Haven Airport (HVN) and Burbank Airport (BUR), according to Cirium.
Meanwhile, Lufthansa Technik operates an extensive network of supply and MRO facilities and guarantees Avelo "industry leading performance," with this agreement.
Gary Martin, Avelo Technical Operations Manager, said:
"Avelo Airlines is pursuing an ambitious growth plan, which would not be possible without the strong support of our partners. We rely on Lufthansa Technik, whose recognized reliability will help us achieve the operational performance that our customers expect from Avelo."
Meanwhile, Constantin Zachrau, Senior Director Corporate Sales Americas at Lufthansa Technik, added:
"We thank Avelo for the trust they place in us, and we look forward to backing it up with exceptional reliability and service to firmly support Avelo on their growth path."
Lufthansa Technik supplies Avelo Airlines with consumables and consumables. Photo: Lufthansa Technik.
The beginning of Avelo
In 2021, three new airlines launched commercial services in the United States. They were Avelo, Breeze and aha!.
Currently, Breeze offers around 186 flights per week, while Avelo averages 150 flights, and aha! has 32 weekly services.
Avelo operates 19 routes from Burbank (nine destinations), Tweed-New Haven (six destinations) and Las Vegas (four destinations).
Three 737-800s serve the airline's West Coast network based at Hollywood-Burbank Airport in Los Angeles. Additionally, three 737-700s serve Avelo's East Coast network based at Connecticut's southern airport, Tweed-New Haven Airport.
As a startup, the airline has signed several maintenance contracts like the one with Lufthansa Technik. Last month, Avelo Airlines signed an agreement with Collins Aerospace that includes wheel and carbon brake servicing and logistics support.
Avelo Airlines began operations last year. Photo: Avello Airlines.
Avelo's future plans
The newcomer has big plans ahead of him. Avelo plans to take delivery of nine more Boeing 737 NGs in 2022. The low-cost carrier plans to expand its fleet to 15 jetliners by the end of this year. Each plane has a capacity of 147 passengers.
Avélo Airlines is ready for the peak summer travel season in the United States. For example, Avelo is expanding its service to Florida by adding 13 weekly flights from HVN.
Additionally, the airline recently announced the addition of seven new destinations outside of Florida: Charleston, SC; Chicago, Ill.; Myrtle Beach, SC; Nashville, TN; Raleigh-Durham, North Carolina; Savannah, Georgia; and Washington, DC Avelo will begin flying to these destinations in May. For the summer season, Avelo is adding six weekly flights to these popular destinations.
Have you flown with Avelo Airlines? How was the experience? Let us know in the comments below.
Air Canada Unveils New Porsche Electric Chauffeur Service
Read more
About the Author