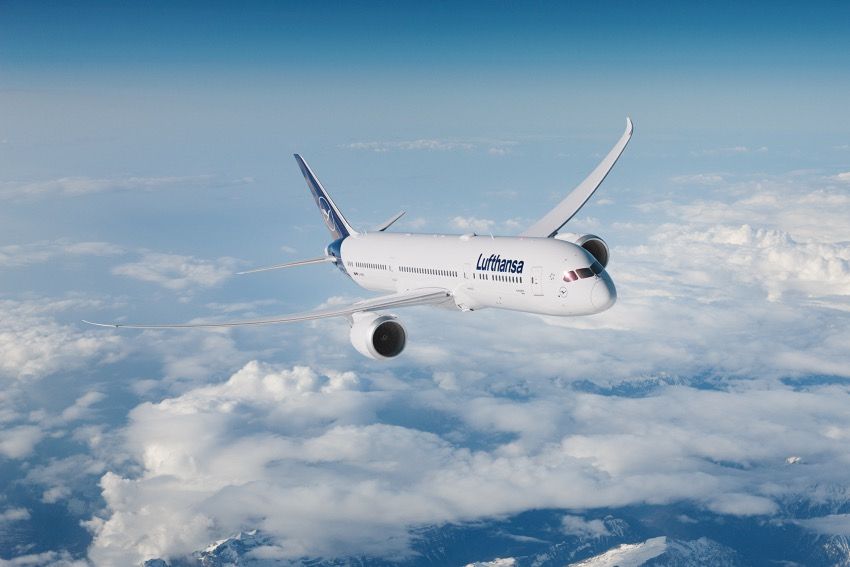 Lufthansa orders Dreamliners to create a more sustainable fleet
The Lufthansa Group is buying seven more Boeing 787-9 Dreamliners as the European aviation giant seeks to continue renewing its long-haul fleet with more fuel-efficient planes.
The group, which also owns Austrian Airlines, Eurowings, Brussels Airlines and Swiss, said the new Dreamliners would "compensate" for delivery delays of Boeing 777-9s, which were due to arrive in 2023 but are now expected to be delivered in 2025.
The newly ordered B787-9s, which consume about 25% less fuel than their predecessors, are expected to be delivered in 2025 and 2026. Lufthansa's previous order for the same aircraft type will also be brought forward to 2023 and 2024 "in some case ". case ".
Carsten Spohr, CEO of Lufthansa, said: "We continue to invest in more fuel-efficient, quieter and more economical aircraft that emit significantly less CO2, enabling us to drive the modernization of our fleet.
"By purchasing these state-of-the-art aircraft, we once again underline the ability of the Lufthansa Group to invest and shape the future.
"We are again taking the lead and expanding our leadership role while taking responsibility for the environment – ​​with premium products for our customers and a sustainable fleet."