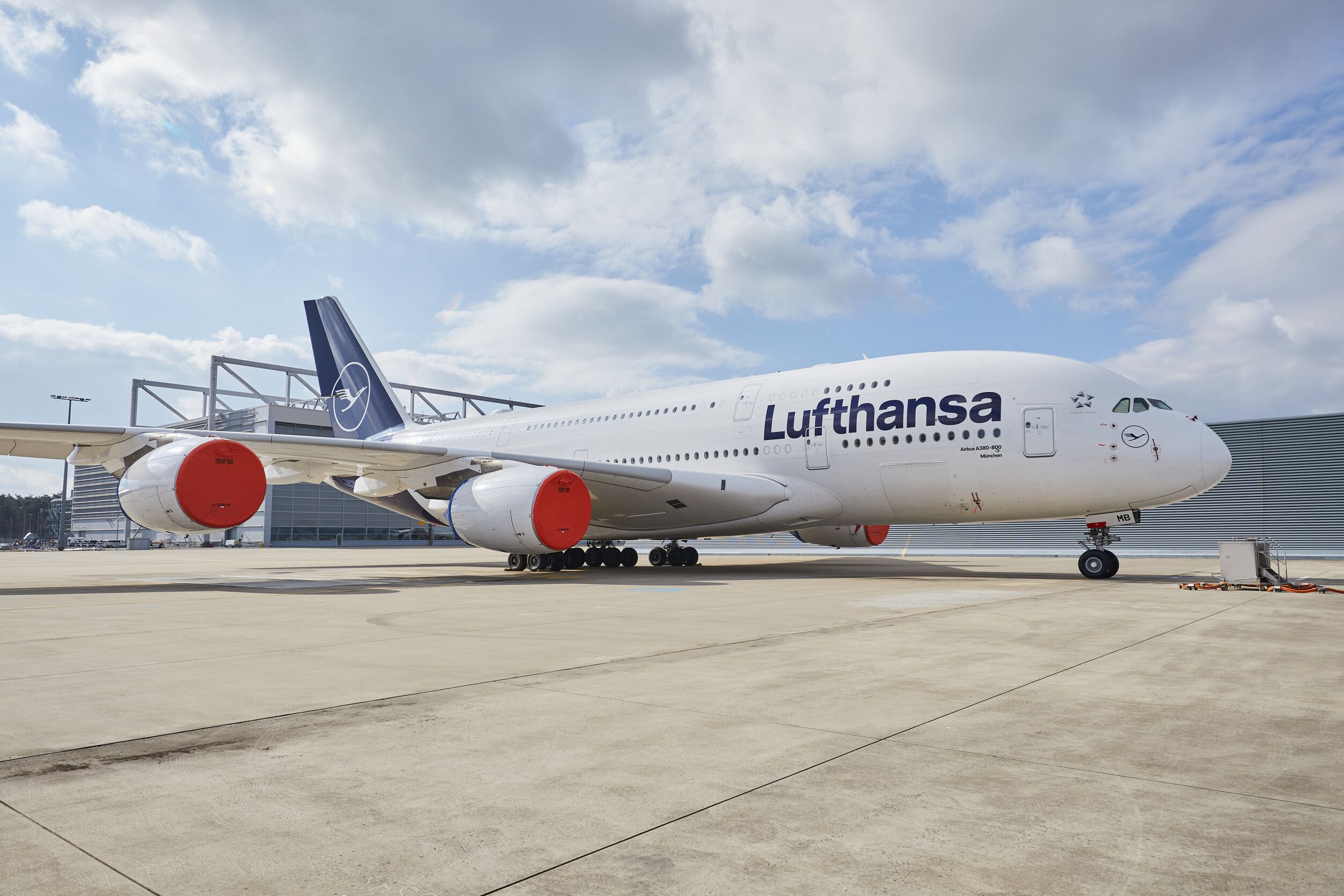 Lufthansa Mulls reactivates the A380 or adopts the 777-300ER
Lufthansa appears to be facing a capacity crunch due to pent-up travel demand caused by an easing of pandemic travel restrictions. Not wanting to pass up the opportunity to carry more passengers, the airline's CEO is apparently considering a few short-term options, including reactivating the Airbus A380 or introducing the Boeing 777-300ER via a whitetails offer. from Boeing.
Bringing the A380s back to life after two years in storage
In March and April 2020, Lufthansa put its fleet of 14 Airbus A380s into storage, without knowing if they would return to service. A number of reports over the past two years have indicated that the German carrier is unlikely to reactivate any of the superjumbos: they were simply too expensive to operate – especially with so many players in the industry estimating a full recovery to pre-pandemic levels by only 2023 or 2024. Even in April this year, the carrier's CEO was insisting that superjumbos would not return. However, the faster-than-expected resumption of long-haul travel is forcing Lufthansa to scramble to secure its ability to meet demand.
According to Aero.de, Lufthansa CEO Casten Spohr said in May that he was ready to return some A380s to service if demand warranted. An "insider" at the German aviation press site adds that Lufthansa is considering the reactivation of four to eight A380s from its current stored fleet of 14, with the remaining six to be returned to Airbus in October 2022. Anticipating an imminent return, the source notes that the jets would be used for North American traffic.
A spokesperson for the airline declined to comment on the speculation.
Lufthansa agreed to return six A380s to Airbus in October. Photo: Lufthansa
The Boeing offer which is also on the table…
While Lufthansa has its A380s in storage, Boeing is also offering the airline another option. Again, information obtained from Aero.de indicates that the American aircraft manufacturer has offered Lufthansa four to six 777-300ERs. These jets are "whitetails" – jets that have been dropped off by customers after their order has been placed but also after assembly has begun.
We imagine this offer, if true, would be some form of compensation for the company's years-long delay in getting the 777-9 into service. According to Aerotime Hub, Lufthansa originally planned to start taking delivery of the jets in 2021. Now, in an effort to adjust expectations amid certification delays, Boeing is adjusting its time estimates for the program.
As we mentioned in April, the company is pushing the certification date for the aircraft to late 2024 with entry into service delayed to early 2025. If these dates are accurate estimates, then they would represent a minimum delay. four years for Lufthansa. While the carrier might have been okay with a delay until 2022, the surge in travel demand has likely caused the airline to want at least some of its 777-9s ready to fly.
Lufthansa was initially expecting the 777X in 2021. Photo: Lufthansa
A difficult choice
It's funny how, even in the "used" aircraft market, it's also a matter of choosing between Airbus and Boeing. On the one hand, the A380s are readily available, offer incredible capacity and are already configured to Lufthansa specifications.
On the other hand, 777-300ERs (also available on short notice) have lower operating costs and are easier to fill while being able to access more airports than A380s. Lufthansa will eventually fly the Boeing 777 anyway, perhaps this offer from Boeing will allow it to integrate the type into its operations and systems for an even easier entry into service of the 777-9 (when it finally arrives).
Which option would you choose? Share your opinion by leaving a comment !
Source: Aero.de, Aerotime Hub