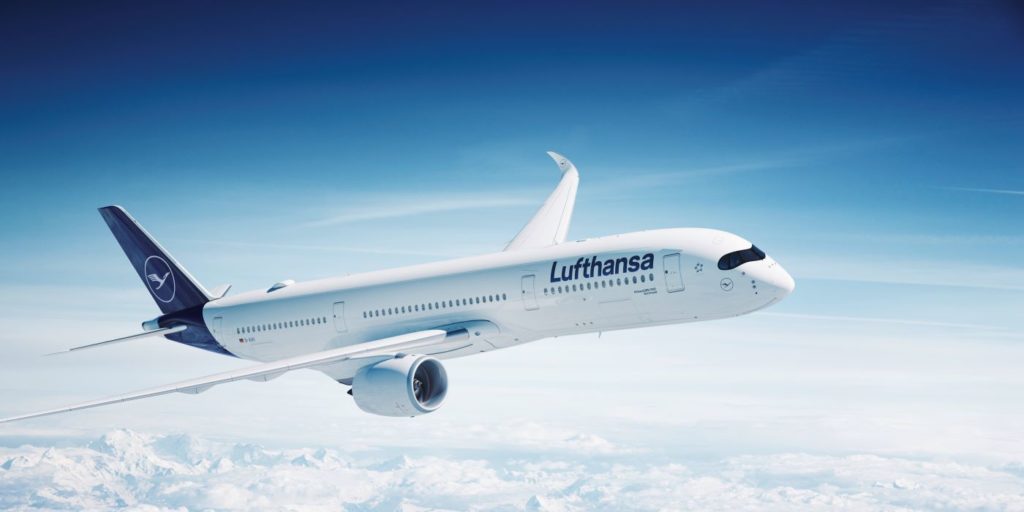 Lufthansa Group opts for more A350-900 rentals
A new step has been taken in the modernization program of the Lufthansa group's long-haul aircraft fleet with leases signed for four other Airbus A350-900s, bringing its fleet of this type of aircraft to 21. The leases have been signed. been signed with Avolon, SMBC Aviation Capital and Goshawk, with the four new A350s expected to enter service with the main brand of the airline Deutsche Lufthansa from the first half of 2022.
')} // ->
Dr Detlef Kayser, member of the board of directors of Deutsche Lufthansa AG, explained the investment: "The Airbus A350 is one of the most modern aircraft of our time. Extremely fuel efficient, very quiet and much more economical than its predecessors. Our customers appreciate not only the durability but also the premium flying experience with this aircraft. Leases allow us to remain flexible in fleet planning and make the most of exceptional market opportunities. "
The twin-engine A350-900 is indeed fuel efficient, consuming around 2.5 liters of kerosene per passenger per 100 kilometers traveled. The aircraft will primarily replace the airline's four-engined A340s, reducing fuel costs by around 30% and operating costs by around 15%. By the middle of the decade, the Lufthansa Group expects the proportion of four-engine aircraft in its long-haul fleet (Lufthansa and its sister airlines SWISS, Austrian Airlines, Eurowings and Brussels Airlines) to fall below 15%. Before the pandemic crisis, four-engined wide-body aircraft represented around 50% of the group's fleet.
In the next steps of the Lufthansa Group's long-term fleet modernization program, it will take delivery of a total of 177 other short, medium and long-haul aircraft this decade.