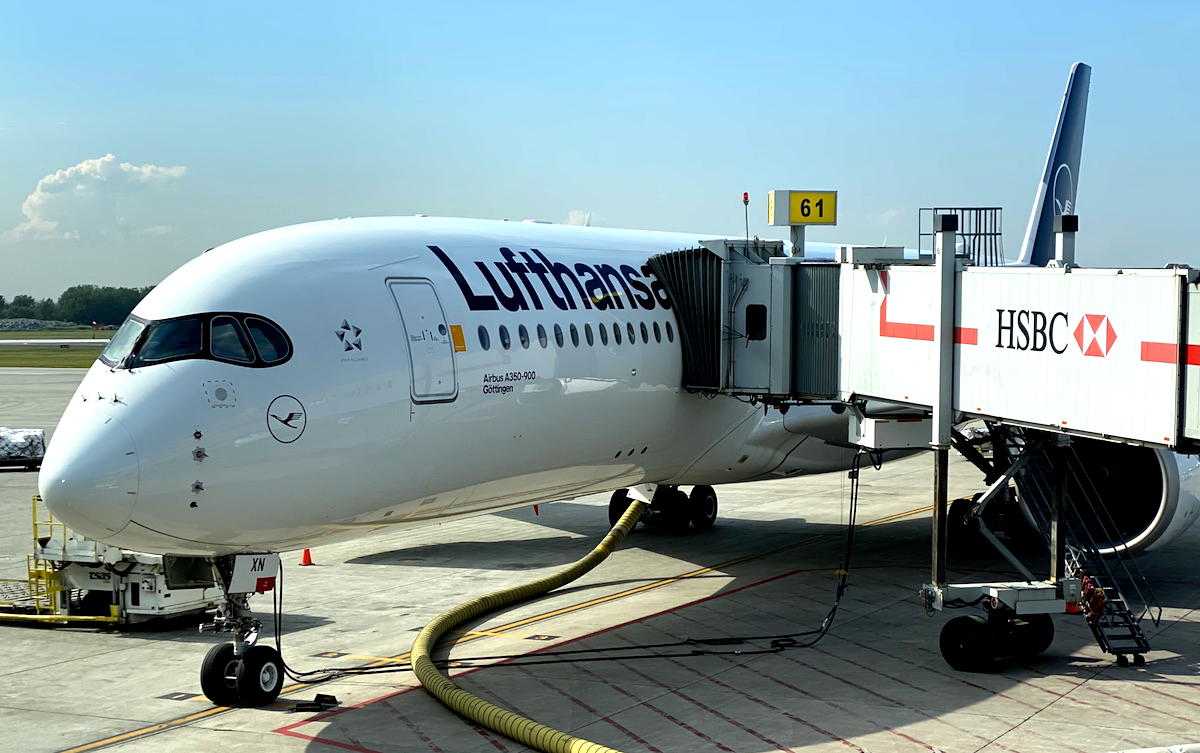 Lufthansa cuts free spirits in the long-haul economy
Lufthansa will eliminate free alcoholic beverages in Economy Class and Premium Economy Class on long-haul flights. But don't worry, this is done with the aim of "achieving greater customer satisfaction".
Lufthansa adjusts its long-haul service
Lufthansa recently eliminated free food and drink in the short-haul economy. This has been replaced with a new on-board shopping menu, known as "Delights on board". From now on, the airline will introduce "Onboard Delights Interkont" on long-haul flights (with "Interkont" meaning "intercontinental", in case that isn't obvious).
This new service concept is being tested from mid-October on routes to Boston (BOS) and Los Angeles (LAX), and it should be rolled out on all long-haul routes from December 1, 2021.
The most important change is that Lufthansa will no longer offer free alcohol in long-haul economy class or premium economy class. However, the airline will still offer free beer and wine.
Beyond the changes to alcohol service, what exactly should passengers expect? Much like on short-haul flights, there will be an onboard shopping menu for snacks and beverages available for purchase between meals. This is intended to complement the main services.
Lufthansa wants you to like this change
I have to thank Lufthansa for the extent to which it can turn a negative into a positive. Describing the free alcoholic drinks on long-haul flights replaced with alcoholic drinks and buyable snacks, the airline explains that:
This is done "to achieve greater customer satisfaction with the food and drink offer on the long haul routes", and it is done "by providing a wider selection of high quality products"
"Lufthansa responds to the diverse needs of customers for the choice of food and drink on board"
"Especially between services, customers' needs are very individual – instead of a standard product, they want more choice and high quality"
"Only spirits, which were still offered as gifts before the pandemic, will move into the paid range" (the tone here of suggesting that alcohol is a "free" is so condescending, especially for a 5-star Skytrax airline)
Lufthansa has the spin down, eh? When the airline phased out even free soft drinks in short-haul economy class, here's how that change was described:
"Our current offer of Economy Class snacks does not always meet our customers' expectations. The new offer has been developed based on feedback from our customers. With the high quality offer available for purchase, our passengers will be able to decide what they want to eat and drink during their journey.
Customers just didn't like the free drinks! Coke Light is so much better when you have to pay for it!
At the end of the line
Lufthansa will introduce a new economy class onboard snack menu on long-haul flights from December 2021. This will be based on Lufthansa's new short-haul onboard shopping service concept.
While the airline will continue to offer the same meals as before, Lufthansa will stop offering alcohol as "free".
What do you think of the changes to Lufthansa's long-haul service?
(Hats off to Oliver2002)