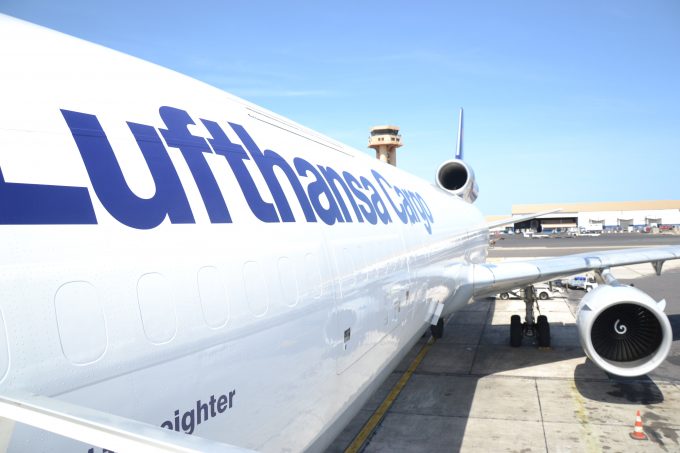 Lufthansa Cargo plans to expand its jumbo freighter fleet
With the imminent launch of its regional cargo operations and still favorable market conditions, Lufthansa Cargo plans to expand its widebody fleet.
The carrier's first A321 cargo plane is scheduled to begin flying on March 15 and is already open for bookings, said Dorothea von Boxberg, CEO of LH Cargo.
From its base in Frankfurt, it will serve destinations including Istanbul, Tel Aviv, Tunis, Dublin and Manchester, while the second A321 ordered by the airline is expected to join the fleet in August – routes, based on demand from customers, have yet to be determined.
But the regional freight network looks set for further expansion. Ms von Boxberg said management was considering adding more A321 freighters to the lineup.
However, she does not foresee a dramatic boost in the short term.
"I don't think it will be a big fleet in two years," she said, adding that the expansion would be driven by customer demand.
The main driver of this development is e-commerce, which Ms. von Boxberg described as the biggest driver of air cargo growth over the past year and which has generated record results for LH Cargo.
Heyworld, the company's dedicated e-commerce subsidiary, launched in 2019, has seen customer demand shift from a point-to-point service in Europe to markets beyond, prompting the platform to expand into the Asia-Europe and Europe-North America long-distance sectors, she reported.
This adds fuel to the argument for increasing the jumbo jet fleet. After two additions last year, it now stands at 15 777-200F, the last of the MD-11s having been withdrawn last year.
"We would like to have more 777 freighters," Ms von Boxberg said, adding that management was also considering the A350 freighter.
The Russian invasion of Ukraine and its aftermath exacerbated the capacity shortage. Banned from Russian airspace, Lufthansa and other European carriers are now taking a flight path south to Asia.
The longer flight distance and the need for more fuel reduce the cargo payload capacity of LH planes on these routes by around 10%, von Boxberg notes. Similar constraints on other European and Asian carriers and the inability of Russian airlines to fly in European, Canadian and American airspace effectively mean a 10% reduction in capacity between Europe and Asia, adds she.
At the same time, ventral capacity remains limited, although less than before. Last year, LH's overall cargo capacity was 22% lower than 2019 levels, with more than 50% less cargo space. Management expects belly space to increase this year, but not reach 2019 levels.
But, while capacity remains under pressure, there are no signs of a drop in demand, Ms von Boxberg said. Economic factors remain solid. E-commerce has been a strong driver of growth, Chinese exports have continued to grow, US inventory levels have remained low and expectations for German exports are at a high level, well above their long-term average .
In addition, air cargo demand has been fueled by production disruptions and sea freight congestion, she said.
These factors, together with a cost reduction program, propelled LH Cargo to record results last year. Revenue jumped nearly 38% to 3.8 billion euros ($4.12 billion), with adjusted ebit reaching 1.49 billion euros, up more than 93% from one year to the next.
For this year, there are three main objectives. LH Cargo wants to become the most customer-centric, digital and sustainable airline.
Customer centricity aims to "scrutinize every step of the customer journey" to see how it can be improved. This includes things like improved booking tools and proactive service through an upgraded CRM that gives customer service staff easy access to more relevant information to deliver better solutions.
On the digitization front, LH Cargo wants to get all the data before cargo is accepted, so that issues can be resolved before the cargo reaches the airport, to ensure cargo won't miss a flight. By the end of March, it will only accept shipments accompanied by electronic waybills in all possible routes.
And the group aims to halve its carbon footprint by 2030 and become carbon neutral by 2050. At LH Cargo, 99% of the CO2 footprint is in the air, Ms von Boxberg noted, adding that moving from MD-11s to 777 freighters resulted in a 15% reduction. The company is preparing to join the science-based initiative, with validation expected by mid-year.
Other milestones include outfitting freighters with "shark skin" technology and increased use of sustainable aviation fuel.