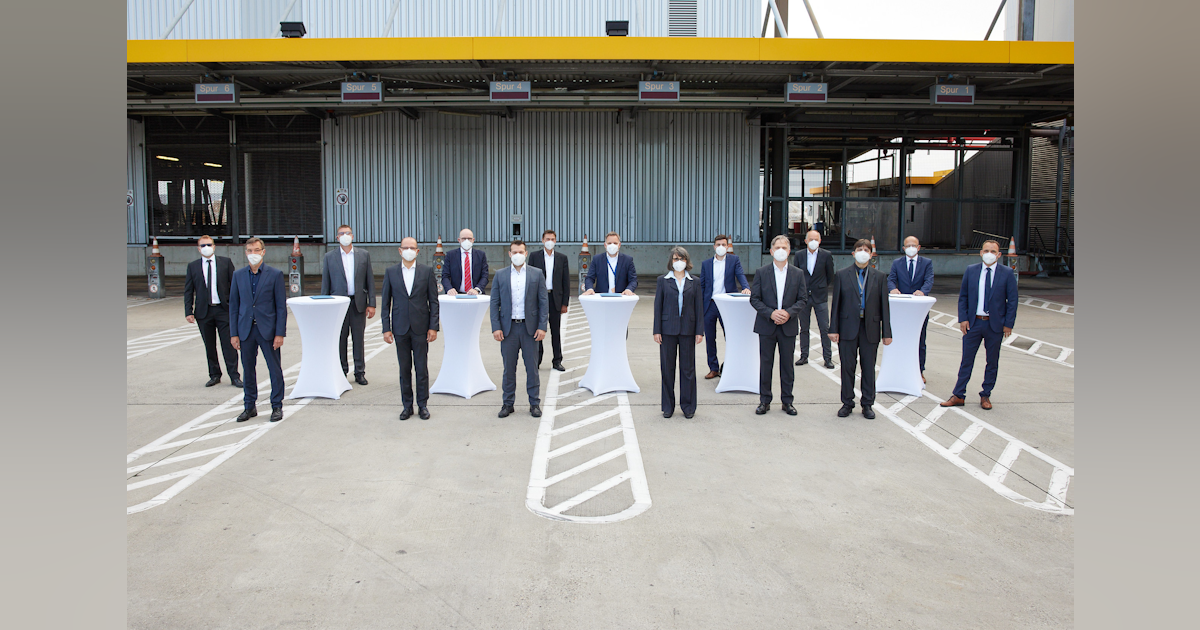 Lufthansa Cargo modernizes the infrastructure for road services at the Frankfurt hub
Lufthansa Cargo has won another major contract as part of its infrastructure program at the Frankfurt hub with the modernization of the Road Feeder Services high bay storage system. The two companies Vollert Anlagenbau and Körber recently won the procurement process and will modernize the mechanical, control and IT systems of the RFS stacker in the future. Lufthansa Cargo is supported in the planning of the project by Miebach Consulting.
"The modernization of the RFS stacker is another important part of the extensive infrastructure program for the logistics center at the Frankfurt site," explains Harald Gloy, operations manager of the cargo airline. and director of human resources. "In the future, our Road Feeder Services customers will benefit from shorter lead times and more efficient management of truck transport. With the help of a modern IT environment, we ensure the adaptability of the high rack storage system with respect to technological developments. "
"We are very happy to be involved in this important and sophisticated infrastructure project for Lufthansa Cargo," says Hans-Jörg Vollert, CEO of Vollert Anlagenbau. "We bring all our experience of nearly 100 years in intralogistics concepts in the heavy-duty sector.
Dirk Hejnal, CEO of Körber Business Area Supply Chain, emphasizes: "Körber's extensive experience in supply chain technology – in this case in the areas of retrofitting, automation and software – allows us to provide Lufthansa Cargo with a tailor-made solution for this project. Thanks to this, the cargo airline can meet the high expectations of today and tomorrow and provide better customer service. "
Lufthansa Cargo will continue to develop and renew the logistics center of its original hub in Frankfurt on a modular basis as part of its "LCCevolution" infrastructure program. At the same time, several preparatory measures for the construction of the new central high-bay storage system of the Lufthansa Cargo Center are currently underway, in addition to the new construction of the art warehouse. Conversion measures in the areas of the mechanical, control and computer systems of the RFS high rack storage system, which is approximately 20 years old, will begin in the second quarter of 2022. Two stacker cranes will be replaced by new technology. The moving truck docks, necessary for loading and unloading trucks with ULD, will also be modernized. Completion of the conversion of the RFS stacker is scheduled for early summer 2023. The complete modernization of the Lufthansa Cargo Center is expected to be completed in 2029.