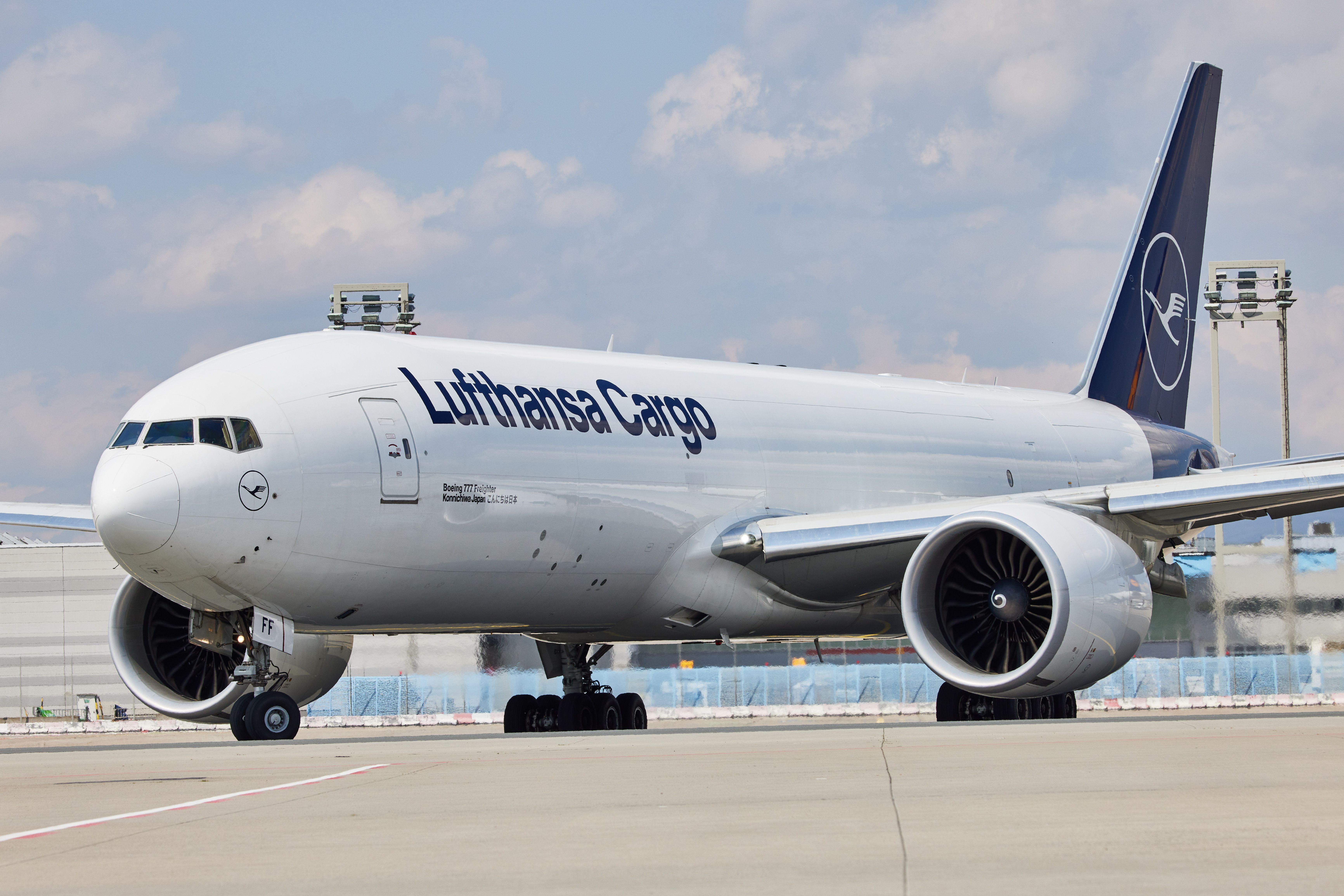 Lufthansa Cargo has halved its carbon footprint in 25 years
Lufthansa Cargo has provided an update on its journey towards CO2 neutrality. The briefing took place on Thursday during the sustainability conference at Frankfurt Airport and offered an overview of the projects and measures the carrier has implemented so far, and how it plans to achieve its goals. in the future.
The cargo arm of the Lufthansa Group has ambitious goals. By 2030, it wants to reduce its CO2 emissions by 50% compared to 2019, and achieve CO2 neutrality on the ground. By 2050, it wants to be 100% CO2 neutral in all its operations.
In order to achieve these goals, Lufthansa Cargo is focusing on five key areas: continuous modernization of the fleet, more efficient use of fuels, use of more sustainable aviation fuels (SAF), carbon offset projects and reducing emissions to the ground.
Lufthansa Cargo is on track to achieve its goal of full CO2 neutrality by 2050. Photo: Lufthansa Cargo
Chairman of the Board and CEO of Lufthansa Cargo, Dorothea von Boxberg, said:
"Over the past 25 years, we have already succeeded in reducing our CO₂ footprint per tonne-kilometre by 52%. But that's still not enough. That is why we want to set ourselves ambitious goals for the future. Targets Initiative", we have found a credible scientific basis for this. We want to be transparent about what we have achieved so far and equally open with our customers, partners and the public about how we can improve further. ."
Want to learn more about sustainability in the aviation industry? Click here.
The use of lightweight containers is one of the many measures implemented by Lufthansa Cargo to improve the carrier's energy efficiency. Photo: Lufthansa Cargo
How will Lufthansa Cargo achieve its goals?
Let's take a look at the carrier's current focus areas.
Fleet modernization – following continuous investments in its fleet, CO2 emissions have already been reduced by 52% over the past 25 years. Lufthansa Cargo's fleet currently consists exclusively of Boeing 777F, one of the most modern and efficient freight aircraft. The carrier has an order for seven of the next-generation Boeing 777-8Fs, which will again reduce emissions.
fuel consumption – measures such as the use of lightweight containers and the AeroSHARK coating technology, which reduces the frictional resistance of aircraft by up to 1%, saves up to 6,000 tonnes of fuel per year.
Sustainable Aviation Fuels – Lufthansa Cargo is committed to increasing its use of SAF, which can reduce CO2 emissions by up to 80%.
Carbon offset projects – the carrier offers its customers a choice of carbon offsetting measures, giving them a sustainable choice. The booking system also includes a CO2 calculator.
Field process – to achieve 100% CO2 neutrality by 2030 in this area, the carrier will only use green energy in Germany, Austria and Switzerland. It will also follow 100% sustainable sourcing criteria and remove the use of all paper from its supply chain.
The carrier has an order for seven next-generation Boeing 777-8Fs. Photo: Lufthansa Cargo
Lufthansa Cargo is committed to achieving carbon neutrality by 2050 and has already made impressive progress. With sustainability being a major focus area in the aviation industry, it is likely that more and more carriers will follow suit.
What do you think of Lufthansa Cargo's ambitions for CO2 neutrality by 2050? Can he reach them? Share your thoughts by commenting below.
Simple Flying will be at the Farnborough Airshow next week. For all the latest news from the show, click here.