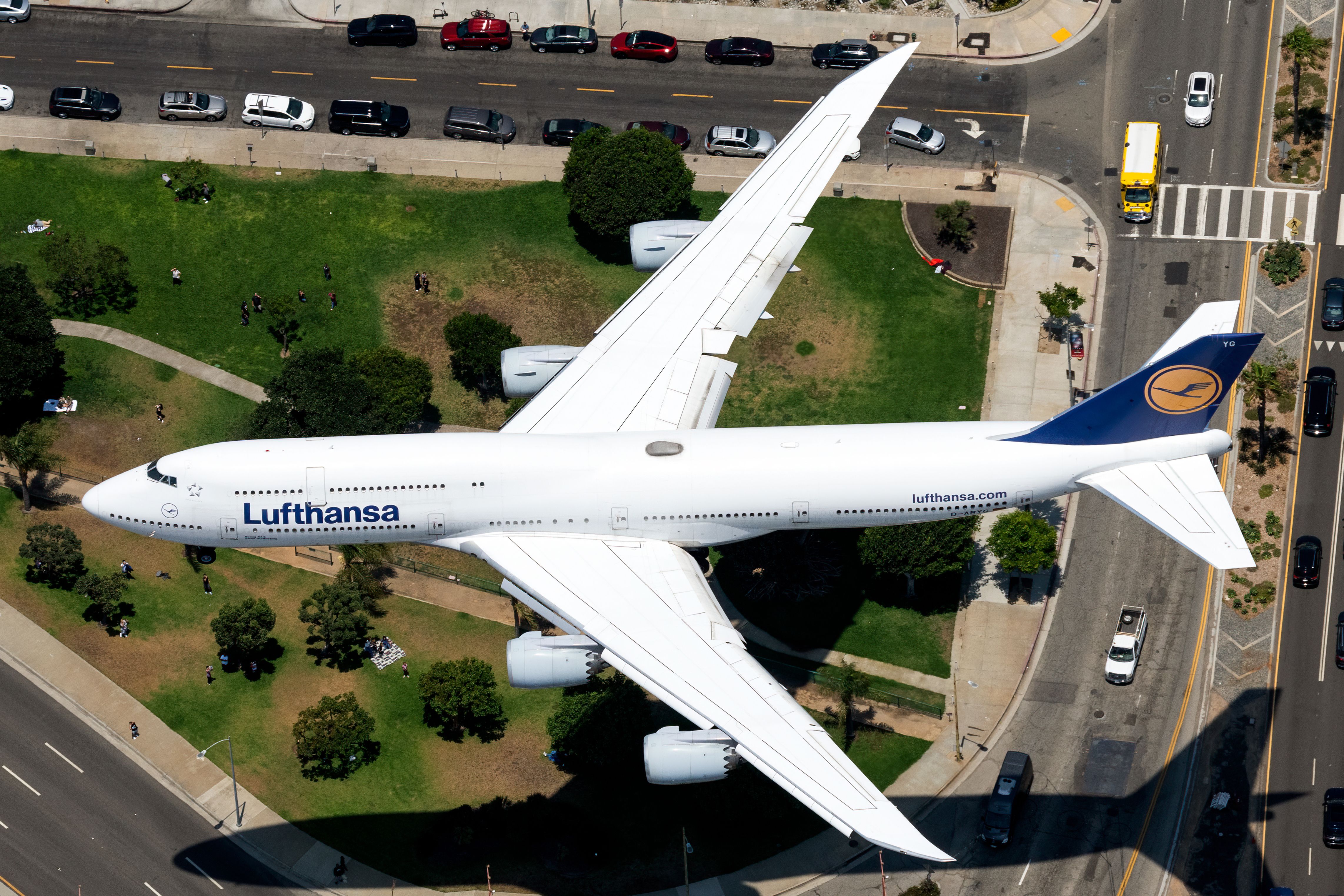 Lufthansa Boeing 747-8 returns to Frankfurt after burning smell
A Lufthansa 747-8 from Frankfurt to Sao Paulo was forced to turn back after a possible fire on board the flight. The incident happened on Friday, immobilizing the plane for nearly an entire day before it was returned to service and flown to Brazil. Here's more on the incident.
Smell of fire spreading
Lufthansa flight LH506 took off from Frankfurt Airport at 10:50 p.m. local time, bound for a nearly 12-hour trip to Sao Paulo, Brazil. The Boeing 747-8 is the aircraft making this rotation and was flying over the Bay of Biscay off the coast of France when the crew noticed something abnormal.
According to AvHerald, a burning smell was released in the cockpit and then spread to the cabin, raising fears of a possible fire on board. The crew decided to turn around and return to Frankfurt for a diversion, given the risk. The 747 declared an emergency at 12:20 a.m. local time and went its own way.
After cruising at 26,000 feet for nearly an hour, the plane made a few turns over Frankfurt and burned fuel and prevented a hard landing. Overall, it took the plane 90 minutes to land after the decision to return, landing at 01:30 local time. The landing was smooth and no injuries were reported.
Maybe a fan problem
Engineers and maintenance quickly got to work repairing the four-engined plane. AvHerald cites that an electric fan was seized on the plane, a potential reason for the burning smell travelers experience in the cabin. Indeed, the incident does not seem serious.
The aircraft involved in the incident is D-ABYP, an eight-year-old Boeing 747-8 delivered to Lufthansa in June 2014. It is also the 1,500th 747 ever produced. Fortunately, the plane had no serious flaws, with -ABYP back in the skies the following night on the same route to Sao Paulo.
Passengers on this flight were likely offered hotels, meals and compensation to catch the next flight to Brazil. While challenging for travelers on tight schedules, emergencies are always unforeseen and safety comes first. Therefore, any risk of fire leads to a diversion.
Lufthansa takes care
As travel is booming again, Lufthansa has recently taken a series of measures to stay in the news. These are aircraft orders with Boeing, which has seen warm words from the German flag carrier. Lufthansa will welcome seven more 787-9s to its fleet, although it has not yet received any of its first 25.
On the cargo side, the airline became the latest in a string of customers to order the 777X freighter. Successor to the very successful 777F, this decision consolidates Lufthansa as a major Boeing customer and should earn it a few points in terms of deliveries.
Malaysia Airlines to launch direct flights to Tokyo Haneda this summer
Read more