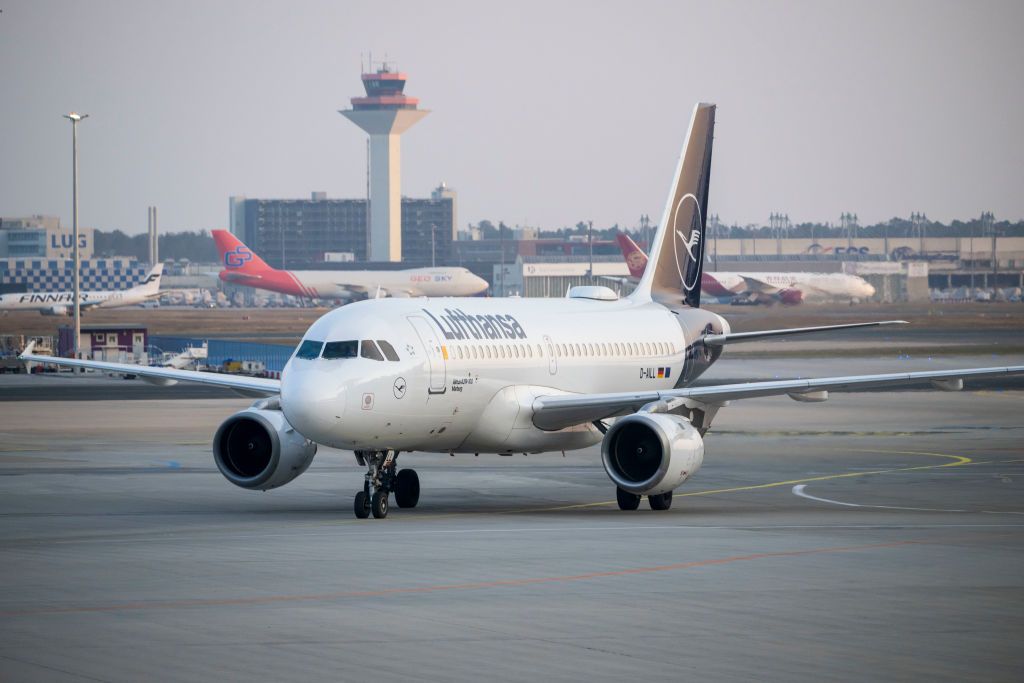 Lufthansa and Vueling add special flights to welcome football fans
Lufthansa and Vueling come to the rescue of football fans scrambling across Europe. This year's UEFA Europa League final will see Eintracht Frankfurt and Glasgow Rangers face off at Sevilla's Ramón Sánchez Pizjuán stadium on May 18, while the UEFA Champions League final between Liverpool and Real Madrid is scheduled to take place at the Stade de France in Paris on May 28.
Frankfurt v Glasgow
As Eintracht Frankfurt play their first European final in over 40 years, the German flag bearer is keen to bring as many fans as possible to Sevilla for the live final.
On May 18, fans traveling from Frankfurt will be able to select seven departures to Seville and two to nearby Jerez de la Frontera. Those traveling from Munich will have the option of six departures to Seville and three to Jerez de la Frontera. The airline will also operate larger aircraft than the Airbus A320s typically used on the route.
Additional Lufthansa and Eurowings Discover services will add hundreds of seats for fans traveling from Munich and Frankfurt. Photo: Lufthansa
For travelers from Glasgow, the options are relatively limited, as there are no direct services from Glasgow to Seville or Jerez de la Frontera. However, Jet2 offers flights to Faro in Portugal, which connects Seville via a bus service. Jet2's flight leaves Glasgow at 6.40am BST and arrives at 10.05am CEST in Faro.
Edinburgh Airport is offering two additional services on May 28, a direct to Seville departing at 6.30am BST and another to Faro at 6.45am BST.
Liverpool v Madrid
Liverpool face Real Madrid on May 28, four years after losing 3-1 in the 2018 UEFA Champions League final, and of course demand is high.
Fans are facing skyrocketing fares and limited direct services, with flights and even Eurostar tickets selling out quickly for the weekend.
Vueling is tapping into demand for flights from Liverpool, with fans desperate to watch the rematch live in Paris. Photo: Vueling
In sporting spirit, the Spanish airline is set to launch flights from Liverpool John Lennon Airport to Paris Orly in time for the final. Vueling will operate eight additional flights on May 28 and 29, with the full schedule as follows,
Liverpool–Paris OrlyMay 28
VY8995 – Departs 7:35 BST
VY8999 – Departs 8:35 BST
VY8913 – Departs 9:10 a.m. BST
VY8911 – Departs 1.40pm BST
Paris Orly–LiverpoolMay 29
VY8912 – Departure at 6:30 a.m. CEST
VY8994 – Departure at 11:25 CEST
VY8914 – Departure at 12:30 CEST
VY8998 – Departure 6:40 p.m. CEST
Despite Manchester City's semi-final defeat on Wednesday, Manchester Airport offers many more options for Liverpool fans, including three easyJet flights at 8.00am, 10.00am and 11.35am, and three Air France flights at 6.00am, 8.10am and 10.25am . However, one-way ticket prices start at £339 for easyJet, rising to £852 for the 6am Air France flight. Vueling Liverpool to Paris prices start from £184.
Real Madrid fans traveling to Paris have the option of several services, including two direct easyJet flights from Madrid at 9.30am and 9.45am, and several Vueling and Iberia flights the day before.
Are you going to Paris or Seville? Let us know in the comments how you travel there.
Source: The National, Athletics
Cabin Decoding: Inside Qantas' Project Sunrise Airbus A350-1000ULR
Read more
About the Author