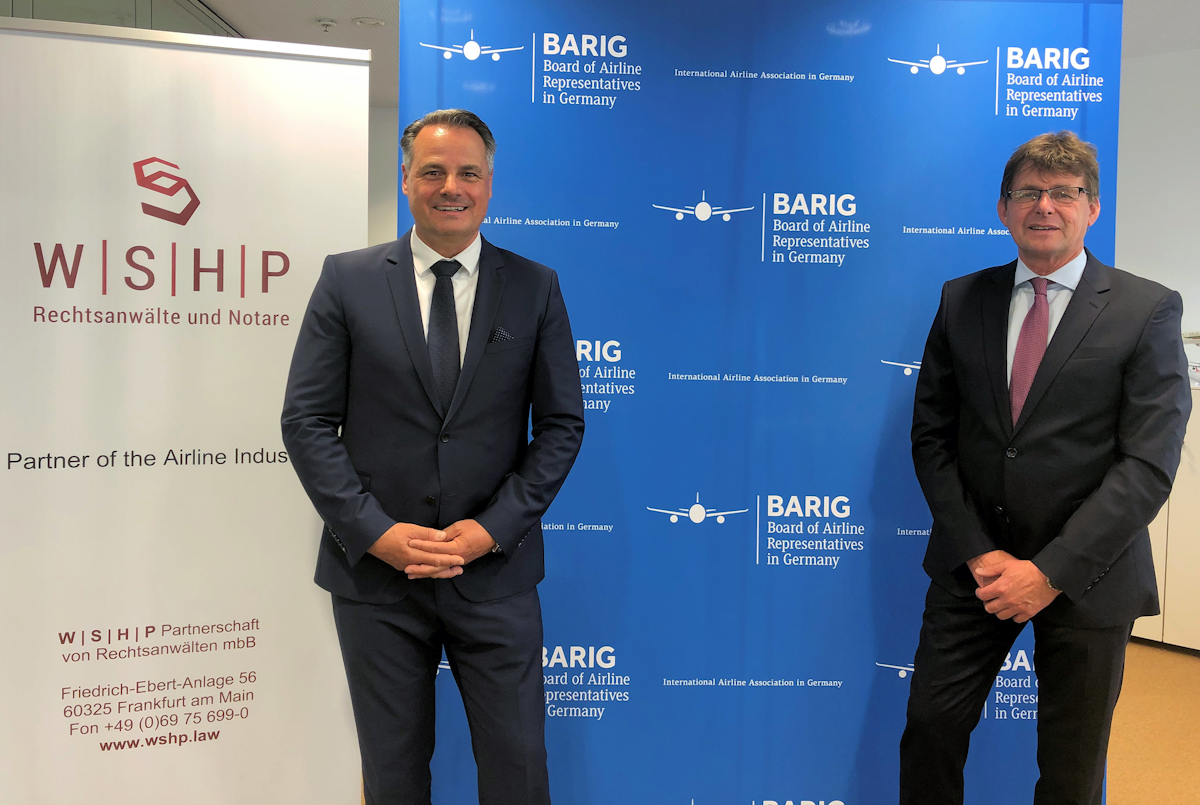 Law firm WSHP Rechtsanwälte und Notare becomes BARIG's new business partner
Airlines, especially those originating from abroad, face countless problems in a wide variety of legal fields in Germany, from market entry to ongoing business operations. With the law firm WSHP Rechtsanwälte und Notare (WSHP), the Council of Airline Representatives in Germany (BARIG) is now strengthening their business partnerships in the "Legal / Lawyer / Notary" section. The company has over 20 years of experience advising airlines, whether they focus on passenger traffic or air cargo.
"In aviation, there is a whole range of subjects on which our more than 100 members need legal expertise. Very often these questions are particularly specialized. Thus, only experienced aviation law experts, who are familiar with the many peculiarities of this industry, can provide appropriate assistance, "says Michael Hoppe, General Secretary of BARIG. "With WSHP, we therefore warmly welcome confirmed experts as a new business partner."
Typical cases in which airlines rely on specialist legal support include, for example, negotiations with the German Federal Aviation Authority (LBA) to obtain permission to enter Germany, procedures regarding Corona regulations, air traffic tax or representation vis-à-vis the German Federal Police with regard to the collection of API data.
Lawyer Holger Strahl, partner at WSHP and many years in charge of the airline industry, comments: "For two decades we have been advising airlines in Germany. We not only have excellent expertise in aviation law, but also a great deal of experience in the market. As BARIG's new business partner, we look forward to the exchange with airline representatives.