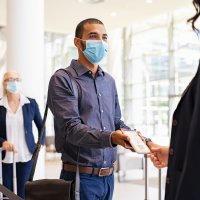 Itineraries in brief: continuous daily updates (with January 17)
Welcome to our ongoing daily coverage of new routes as well as services scheduled to resume.
Do you have a story you would like us to feature? let us know the news of your network.
---
January 17
Eurowings announced three more routes from Stockholm Arlanda (ARN) ahead of the opening of a five-plane base at the airport at the end of March. From May 20, the LCC will resume a 3-times-a-week service to Cologne Bonn (CGN) after halting flights between the destinations due to the pandemic. The Lufthansa subsidiary will then open a route to Rhodes (RHO) on May 31, followed by flights to Heraklion (HER) from June 2. The two new routes to Greece will operate twice a week.
---
Argentinian ULCC flybondi launched flights between Buenos Aires Ezeiza (EZE) and Ushuaia (USH). The inner route started on January 16 and will operate three times a week. The airline also took delivery of its fifth aircraft, a Boeing 737-800.
---
vietjet resumes flights between Vietnam and Thailand from January 21. The LCC plans to restart Ho Chi Minh City (SGN) and Bangkok Suvarnabhumi (BKK) with two round trips per week on Fridays and Saturdays. "The resumption of service between the financial, cultural and travel hubs of Ho Chi Minh City and Bangkok will contribute to the economic recovery of the two countries while meeting the growing travel demand of people in the region, especially in As the Lunar New Year holiday approaches, the summer travel peak season follows," Vietjet Vice President Nguyen Thanh Son said. than India and Russia.
---
Asiana Airlines will resume operations in Hawaii in April for the first time in two years. The South Korean carrier intends to offer 3 times a week service between Seoul Incheon (ICN) and Honolulu (HNL), changing to daily in July. The flights will initially be on board Airbus A330 before switching to 777-300 in May. The airline last served HNL in March 2020.
---
AnadoluJet launches a new service between Turkey and Iraq. The carrier plans to connect Gaziantep (GZT) to Erbil (EBL) from January 24, operating twice a week on Mondays and Thursdays. Flights depart from Gaziantep at 11:25 a.m. local time and return from Erbil at 1:45 p.m. local time.