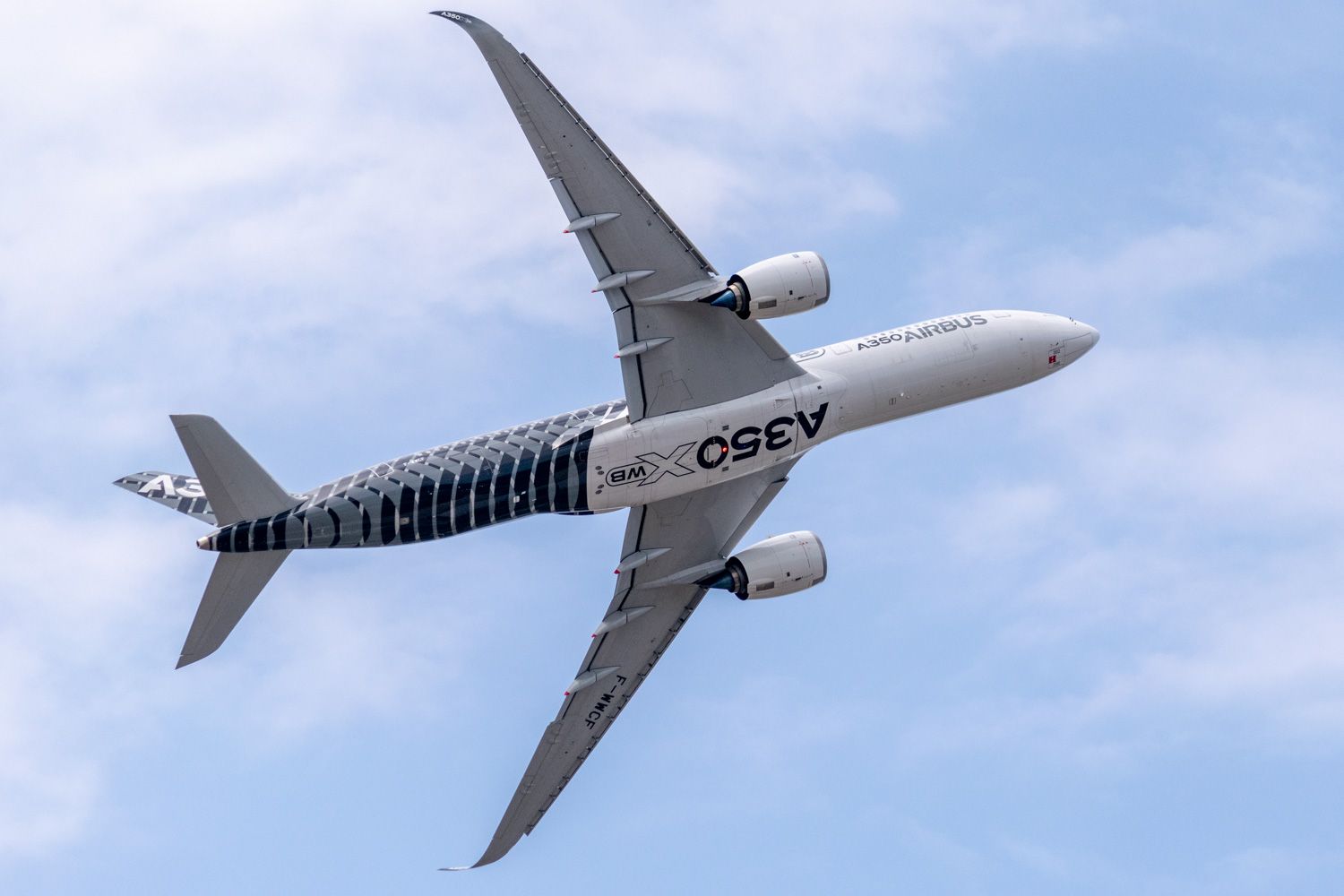 Is Azul's first Airbus A350 currently flying to Brazil?
An Airbus A350-900 currently flying to Brazil may be bound for Azul. The 5-year-old plane has been at the Tarbes Tarmac Aerosave facility since it left the Hong Kong Airlines fleet two and a half years ago. According to Airbus' August order book, Azul has four A350-900s in its fleet, although none are yet flying for the Brazilian carrier.
It seems to be the season for airlines taking older planes. Late last month, Lufthansa took delivery of its first Boeing 787, a "brand new" three-year-old plane. Now Azul appears to be joining the crowd with its first used Airbus A350 en route to Brazil.
Fly to Brazil
At 11:38 a.m. local time, an Airbus A350-900 took off from Tabes Airport (LDE), an aircraft storage and storage facility in the south of France. According to data from FlightRadar24.com, the plane is bound for Belo Horizonte, Brazil's sixth-largest city and a hub for Azul. At the time of writing, the plane was expected to arrive at its destination at 4:44 p.m., after approximately 10 hours of flying.
Interestingly, the aircraft's transponder shows that it is flying as F-ZACG, which is associated with a Beechcraft 350. Despite the check-in, possibly due to an incorrectly set transponder, the flight number of the aircraft is given as FWTAO. This is the registration of one of the Airbus A350s scheduled to fly to Azul, according to data from ch-aviation.com.
Assuming this aircraft is F-WTAO, it is a 4.9 year old Airbus A350 which was originally delivered to Hong Kong Airlines on November 29, 2017. The airline operated the aircraft until November 7 February 2020, under registration B-LGC. Given that it has spent half its life in storage, the airline has a relatively low service time. It logged 9,463 flight hours over 1,602 cycles, which is equivalent to 1.08 years in the sky. Collateral Verications LLC estimates the aircraft is currently valued at $98.22 million, with a market lease rate of $750,000.
Data from FlightRadar24.com shows the plane visited Abu Dhabi in August, where Twitter user @KevenMartins777 spotted it in the Azul livery,
Azul and the Airbus A350
According to aeroTELEGRAPH, Azul decided to lease five Airbus A350s from International Lease Finance Corporation for international flights as deliveries began from 2017. In 2017, Brazil's financial situation led to the decision not to fly . The German aerospace news site reported that the jets were sub-leased to carriers from the HNA Group, which declared bankruptcy last year.
Given the impact of the COVID-19 pandemic on travel demand over the past two years, demand for aircraft has not been as strong as it always has been, with many aircraft being stored. These aircraft, along with Airbus A380s and other aircraft, were serviced at the Tarmac Aerosave in Tarbes, France.
What do you think of this flight? Let us know what you think and why in the comments below!
Sources: ch-aviation.com, FlightRadar24.com, aeroTELEGRAPH 1, aeroTELEGRAPH 2, aeroTELEGRAPH 3