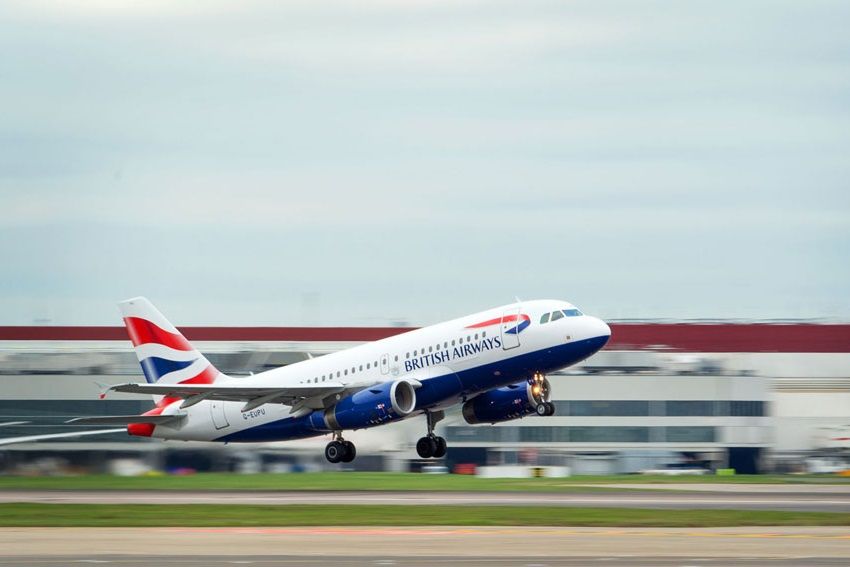 IAG, Lufthansa and Air France-KLM announce the relaunch of business travel
Business travel continues to rebound from the pandemic, according to first quarter results released this week by International Consolidated Airlines Group (IAG), Air France-KLM and Lufthansa Group.
The region's major airline groups have all reported strong business travel demand, largely due to the continued easing of government-mandated travel restrictions.
As passenger capacity approaches pre-pandemic levels, the Omicron variant of Covid-19 proved troublesome early in the quarter, while the ongoing conflict between Russia and Ukraine and the surge in Resulting fuel prices have hampered scaling up efforts.
Despite a "strong recovery in business travel", IAG – which owns Aer Lingus, British Airways, Iberia, Level and Vueling – recorded an operating loss of 731 million euros in the first quarter. The company reported first-quarter passenger capacity at 65% of 2019 levels, up from 58% in the previous quarter. Available seat kilometers also increased to 49.1 million from 14.8 million in 2021.
In a statement on Friday, CEO Luis Gallego said forward bookings remain encouraging, with high-end leisure the best performing segment and business travel at its "highest level since the start of the pandemic".
"We expect to be profitable starting in the second quarter and for the full year…We expect to reach 80% of 2019 capacity in the second quarter and 85% in the third quarter," he said. .
Gallego also acknowledged the ongoing challenges associated with "the biggest surge in operations in history" and said the group is currently focused on improving operations and the customer experience.
The Lufthansa Group saw air passenger numbers in the first quarter more than quadruple compared to the same period in 2021, leading the company to increase capacity towards the end of the quarter.
Passenger numbers increased to more than 13 million in the quarter from around three million a year ago. Capacity increased by 171% year-on-year to reach a recovery level of 57% compared to "pre-crisis level", at more than 45.6 million available seat-kilometres. Lufthansa said its number of flights in the first quarter rose 230% year-on-year to more than 135,500.
"Restrictions on air traffic have been largely overcome," Lufthansa CEO Carsten Spohr said in a statement. "The last few weeks in particular have clearly shown how great the desire to travel is. New bookings are increasing week on week – among business travellers, but especially for holiday and leisure travel."
The company expects the airline group's business travel volume by the end of the year to recover to around 70% of its pre-crisis level.
First-quarter revenue more than doubled year-on-year to 5.4 billion euros, including 3.8 billion euros in passenger revenue, up nearly 150% from levels of the first quarter of 2021. Still, the company reported a net loss of 584 million euros, or about 44% of the loss reported a year earlier.
Despite a "difficult context", Air France-KLM recorded a turnover of 4.5 billion euros in the first quarter, which more than doubled compared to the previous year, and a net loss of 552 million euros. The company announced first-quarter capacity of 75% of 2019 levels for the same period with performance above 2019 levels. Long-haul load factor in March was 80% for premium and economy-plus classes .
The company said total passengers in the first quarter rose more than 200% year-on-year to just over 14.5 million. Capacity increased 67.8% year-on-year to more than 58,000 available seat-kilometres.
Business travel demand "skyrocketed" in the quarter to around 70% recovery from 2019 levels, according to a company presentation which also showed that the long-haul and small segments and medium-sized companies of Air France-KLM recorded solid performances.
"The month of March was particularly encouraging with a significant increase in demand for corporate and premium traffic, complementary to leisure traffic and [visiting friends and relatives] demand on our global network," Benjamin Smith, CEO of Air France-KLM, said in a statement.