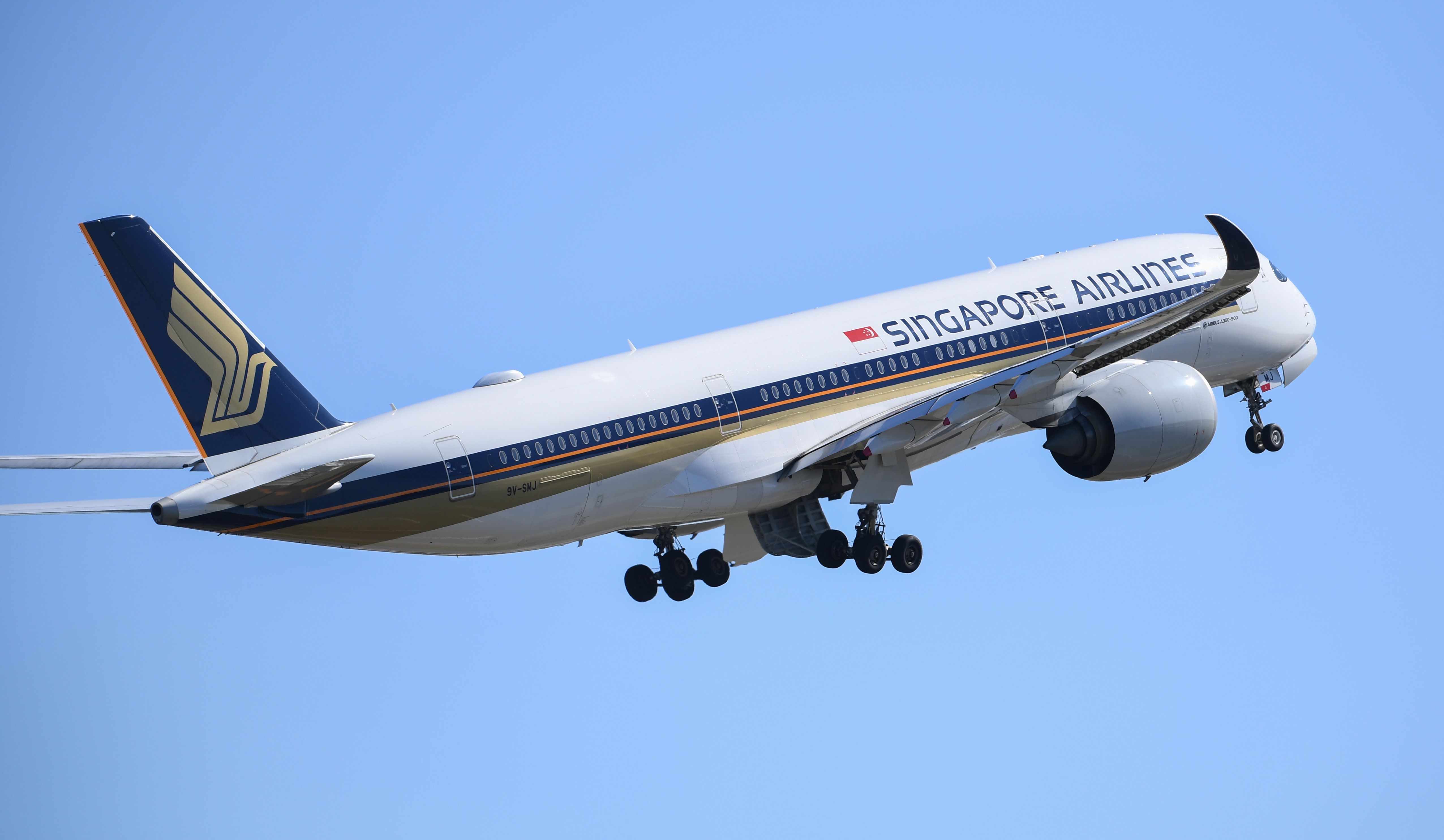 How Singapore Airlines is trying to cut 15,000 tonnes of emissions a year
As pressure mounts for carriers to reduce emissions, Singapore Airlines is taking an innovative approach to meeting its sustainability goals with the deployment of SITA's OptiClimb technology on its Airbus A350 fleet.
Optimization of efficiency
Since August, Singapore Airlines has been using the tail-specific machine learning system on its long-haul A350 jets to reduce fuel consumption during climb by up to 5%, or about 15,000 tonnes per year, as part of its net zero carbon emissions by 2050.
"Singapore Airlines uses multiple levers to achieve its sustainability goals, including the latest technologies to optimize fuel efficiency with the aim of reducing carbon emissions. SITA OptiClimb® uses advanced analytics to support this outcome," commented Captain Quay Chew Eng, Singapore Airlines Senior Vice President Flight Operations.
"We will continue to seek innovative solutions to reduce our carbon footprint and achieve net zero carbon emissions by 2050."
OptiClimb is the latest addition to SITA's sustainability portfolio. The technology uses a mix of 4D weather forecasts to recommend ideal pre-departure climb speeds and previous flight data to predict fuel consumption in a wide range of flight scenarios to optimize fuel usage after departure. lift-off. The system is integrated into a transparent and user-friendly interface for flight deck crews.
"We are extremely proud to be part of Singapore Airlines' journey to make aviation more sustainable, environmentally and financially," adds Yann Cabaret, Managing Director of SITA.
"With innovative, cost-effective, data-driven tools like SITA OptiClimb, we can help all airlines and their employees make more informed decisions that drive greater and much-needed operational efficiencies today."
Future of AI?
While the trend towards sustainable aviation has been primarily centered around sustainable aviation fuels (SAF) and offsetting, AI, machine learning and big data have seen quiet popularity due to rapid technological advancements in operational efficiency.
Photo: Airbus
IATA plans to improve operational efficiency by only about 3% of the contribution required to achieve net zero carbon emissions by 2050; however, Aviation Benefits Beyond Border's Waypoint 2050 research found that operational and infrastructure improvements could contribute at least 10% to the same goal. Either way, the easy-to-implement software has become a simple and cost-effective way for carriers to achieve their short- and medium-term goals.
Speaking to Simple Flying earlier this year, SITA European President Sergio Colella highlighted some of OptiClimb's features, noting the potential to optimize up to over 5 million tonnes of CO2 emissions every year if all carriers were to switch to the technology. OptiClimb is compatible with all types of aircraft, allowing rapid implementation in cockpits.
SITA has enjoyed widespread success with its operational and IT solutions, working alongside 2,500 customers worldwide, including airlines, airports and governments, to create seamless, sustainable and efficient travel. OptiClimb has already found success with several carriers, including AeroLogic and Transavia, who have celebrated the ease of integration into its system and its contribution to its own environmental goals.
What do you think of Singapore Airlines' use of SITA's OptiClimb? Which other airlines would you like to see using the system?
Source: IATA, Aviation Benefits Beyond Borders
Airlines to Singapore

IATA/ICAO code:

SQ/AIS

Airline type:

Full service carrier

Hub(s):

Singapore Changi Airport

Year of foundation:

1972

Alliance:

star alliance

CEO:

Goh Chun Phong

Country:

Singapore