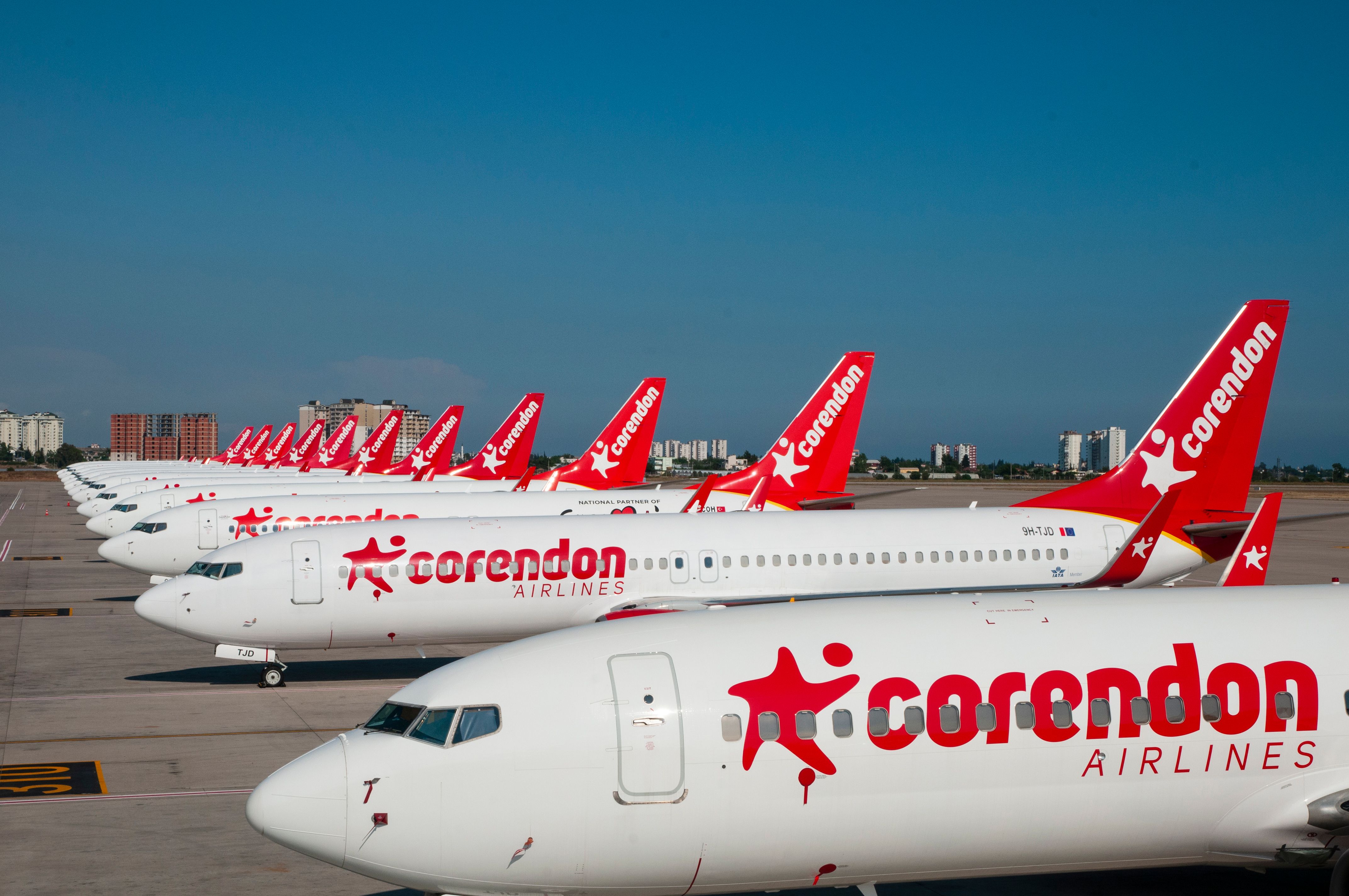 Global Airways Airbus A320 launches wet lease flights for Corendon Airlines Europe
Global Airways of Lithuania has started operating commercial flights on behalf of Corendon Airlines Europe. The flights are part of a wet lease, which means the aircraft and crew are provided by Global Airways.
The aircraft in question is Global Airways' first and only Airbus A320 – a 13-year-old former Wizz Air aircraft, now registered LY-LGA. The flights will be operated from Nuremberg Airport, where the plane arrived on May 20, after undergoing maintenance in Larnaca, Cyprus.
The flights began a few days later, on May 23. According to data from FlightRadar24.comthe A320 has since operated services to Ibiza, Chania, Corfu, Gran Canaria and Tenerife.
The plane in question is a 13-year-old Airbus A320, formerly operated by Wizz Air. Photo: Eric Salard on Flickr
Why do airlines use wet leases?
Wet lease from other carriers is a popular way for an airline to operate flights for which it may not have the required aircraft or crew members to do so, allowing it to fill gaps in their flight schedule or take advantage of changes in the market quickly. .
The pandemic has also provided more opportunities for wet charter, and the market has been buoyant recently, particularly in Europe, where we have seen several new deals in place.
Hiring with crew is of course also beneficial to the hirer. If we take the example of Finnair, much of its main market in Asia is still closed to the majority of travelers. The airline therefore had to find other ways to use its planes and crew, and continue to generate revenue. It is operating a series of flights to the United States on behalf of Eurowings Discover this summer, and also leases four Airbus A321s from fellow oneworld member British Airways.
Finnair will operate a series of flights on behalf of Eurowings Discover and British Airways this summer. Photo: Finnair
Wet leasing is also referred to as ACMI leasing, which refers to aircraft, crew, maintenance and insurance.
Focus on Corendon Airlines Europe
Corendon Airlines Europe is a charter airline registered in Malta which began operations in May 2017. From a handful of bases in Germany – Nuremberg, Cologne/Bonn and Munster – it operates flights to a variety of popular tourist destinations across the Europe and North Africa, such as Funchal, Ibiza, Heraklion and Sharm el-Sheikh.
Corendon Europe Airlines is no stranger to wet lease operations and has already entered into agreements with a number of carriers. This includes three Boeing 737-800s from SkyUp Ukraine, two Boeing 737-800s from Air Explore and Go2Sky, two Airbus A320s from DAT LT and one Airbus A321 from Privilege Style.
The carrier also has nine Boeing 737-800s.
Corendon Airlines Europe has a fleet of nine Boeing 737-800s, in addition to aircraft that it wet leases to other carriers. Photo: Munster Osnarbruck Airport
Global Airways – part of Global Aviation
Global Airways, based in Lithuania, is a subsidiary of South African Global Aviation, based at OR Tambo International Airport in Johannesburg. Relatively new to the market, Global Airways received certification in March 2022.
The airline currently has only one Airbus A320 in its fleet, although it plans to add two more A320s in the near future.
What do you think of Global Airways' entry into the wet charter market? Share your thoughts by commenting below.
Discover more aviation news here.
Air India to switch to Amadeus passenger service system from next week
Read more