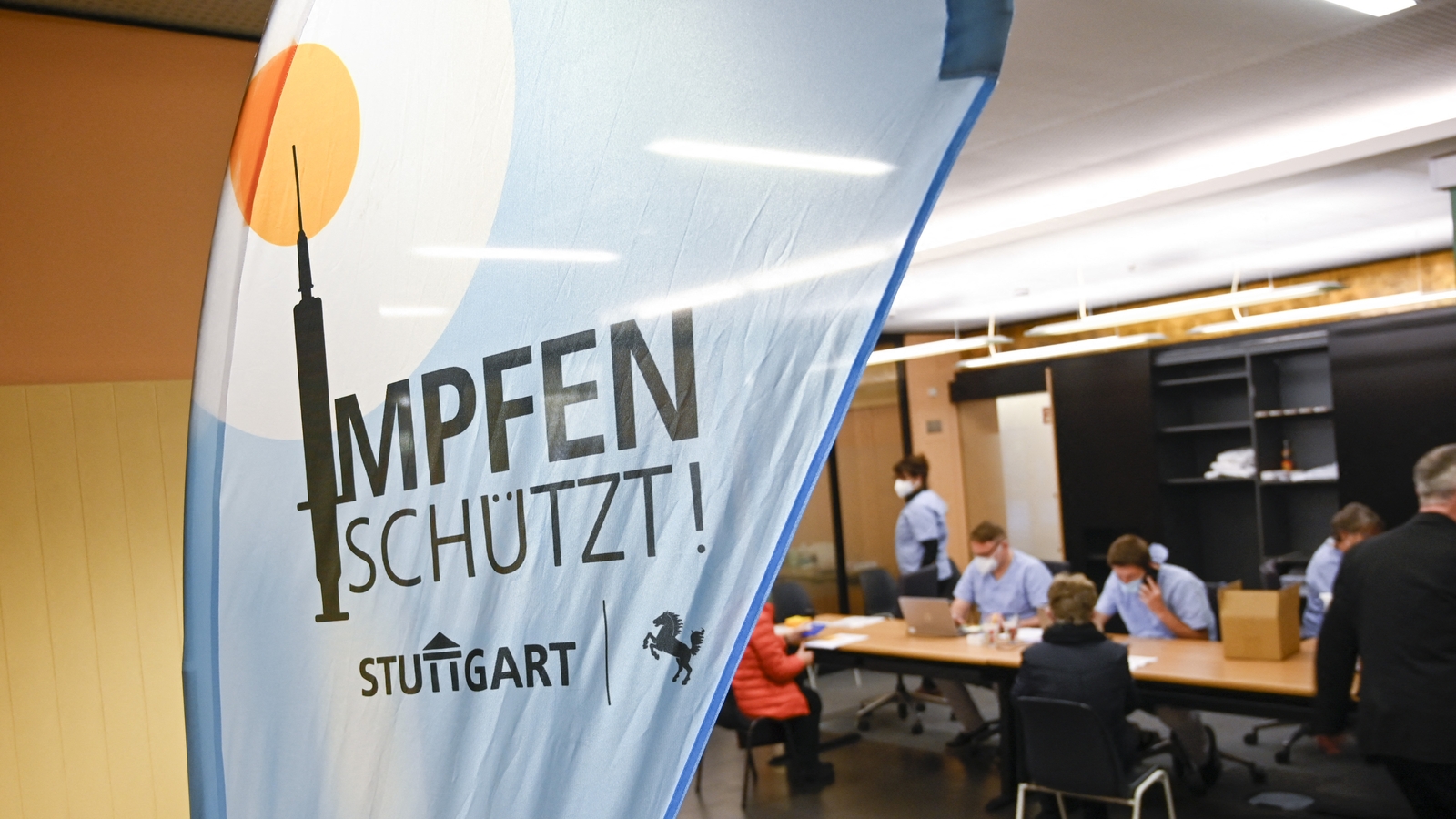 Germany advises against the Moderna jab for under 30s
German health authorities have advised against the use of the Moderna coronavirus vaccine for people under the age of 30 due to evidence of a low risk of heart inflammation.
The Stiko Vaccines Commission cited studies showing that mRNA injections rarely lead to the conditions myocarditis (inflammation of the heart muscle) and pericarditis (inflammation of the tissues surrounding the heart) in younger patients, with a prevalence slightly higher among those who received Moderna.
"For people over 30, there is no higher risk," he added.
As a result, the Stiko updated its coronavirus vaccine guidelines and "recommends that people under the age of 30 be vaccinated only with Comirnaty," the BioNTech-Pfizer jab, a day after France issued similar guidelines.
The advisory covers both initial inoculations and booster shots even though the first vaccine was Moderna, he added.
The Stiko bases its recommendations on the findings of the German Federal Institute for Vaccines and Biomedicines, which compiles data on side effects and complications.
---
Latest Coronavirus Stories
---
The United States has also delayed approval of the Moderna vaccine for young people, although last week it recommended the use of the Pfizer vaccine for children aged five to 11 after reviewing the risks of myocarditis.
Pediatric cardiologist Matthew Oster, commenting on Pfizer's recommendation at the time, said he was "much more worried" about the risks of Covid for young people than the risks posed by the vaccine.
Peak of Covid cases in Greece, hospitals under pressure
Greece is experiencing a fourth wave of Covid, Prime Minister Kyriakos Mitsotakis warned as daily infections hit their highest level since the start of the pandemic, with hospitals starting to falter under pressure from rising infections.
The country recorded a record 8,613 new cases of Covid-19 in 24 hours, the National Public Health Organization said, after cases more than doubled in less than a fortnight.
Forty-six people died of the disease yesterday, after 65 a day earlier.
"We are facing a fourth wave," which "mainly concerns the unvaccinated," Mitsotakis said after talks with his Dutch counterpart Mark Rutte.
He said the government was "focused on increasing the number of vaccinations" and "taking action without resorting to a lockdown."
The north of the country, where vaccination rates are lower than in other regions, has been the most affected in recent days.
In Thessaloniki's second city, management at a key hospital battling Covid said it was overwhelmed with patients.
Nikos Kapravelos, head of the emergency department at Papanikolaou hospital, warned this weekend of a new peak similar to that of the second wave in November last year.
Health authorities on Friday made Covid passes mandatory for outdoor restaurants and cafes, as well as indoor public spaces.
Face masks are still mandatory indoors and at large outdoor gatherings.
However, in several regions the measures are not being followed, particularly in some Orthodox churches where images in the media have shown unmasked worshipers kissing icons and not observing social distancing.
Father Timotheos, spokesman for the Holy Synod of the Church of Greece, said Monday on Mega TV that "sacred icons do not transmit virus or disease".
Senior health ministry official Marios Themistokleous warned on Monday that cases were on the rise in Greece, even though 61.2% of the population had received two vaccines.
He said appointments for a first dose of the Covid vaccine had risen sharply in recent days.
New Zealand eases lockdown in largest city
Stores and malls in New Zealand's largest city, Auckland, have opened for the first time in three months as the city, which is at the epicenter of the country's coronavirus outbreak, has gradually reopened.
Retail stores filled up within hours of reopening due to pent-up demand, while some shoppers are said to have lined up outside malls overnight to take advantage of presale offers at some stores.
Libraries, museums and zoos have also been allowed to receive visitors as the government eases restrictions on coronaviruses amid rising vaccination rates and mounting pressure from critics calling for more freedom .
The hospitality industry, however, has remained closed.
During her first visit to the city since its lockdown on August 17, Prime Minister Jacinda Ardern said the hotel sector will reopen as soon as Auckland hits its vaccination target.
"We have maintained contact with hospitality representatives throughout the process… we know how difficult it has been," Ms. Ardern said.
"But the light is at the end of the tunnel. We will see reopening in the very near future as Auckland starts hitting those targets," she said.
Ms Ardern said the city will switch to a new "traffic light" system to handle outbreaks rather than blockages once 90% of Aucklanders have been fully immunized. So far, around 84% of Aucklanders have received their second dose.
While New Zealand has been criticized for a slow start to its vaccination campaign, almost 80% of the eligible population has now received a second dose.
Auckland schools can resume face-to-face learning from November 17, the government said.
Despite its success last year in eliminating Covid-19, New Zealand has struggled to combat a highly infectious Delta variant this year, forcing Ms Ardern to shift from a zero-case strategy through lockdowns to live with the virus.
New Zealand still has one of the lowest coronavirus cases in the world with less than 8,000 infections reported to date and 32 deaths.
Aside from the 1.7 million Aucklanders and residents of some neighboring areas, life for the rest of the population has largely returned to normal nationally, although the country's borders still remain tightly closed.
Czechs record highest daily number of Covid-19 cases since March
Czech authorities on Tuesday recorded 14,539 new Covid-19 infections, the highest daily tally since mid-March and close to all-time highs seen in January, data from the Ministry of Health showed, while a campaign vaccination began.
The outgoing government of Prime Minister Andrej Babis has rejected the imposition of a lockdown or similar restrictions despite the steadily growing number in recent weeks, saying vaccinations are the way to tame the new wave of the pandemic.
The Czech Republic had 6.14 million fully vaccinated people out of a population of 10.7 million as of November 9.
With 58.7% of the total population vaccinated, the country ranks below the European Union average of 64.6%, according to the European Center for Disease Prevention and Control.
The latest vaccination campaign uses graphic images of Covid-19 victims accompanied by slogans like: "He did not find the time to be vaccinated. "
Hospitalizations rose to 3,295, including 462 people in intensive care, in a country of 10.7 million.
South Korea calls for Covid-19 booster injections, as severe cases hit record
South Korea has encouraged its citizens to take Covid-19 booster shots, as more older people have fallen ill and reported groundbreaking vaccine infections, leading to record serious and critical cases.
Severe coronavirus cases have risen from the mid-300s in October to 460 today, according to official data. Of the critically ill patients, over 82% were aged 60 and over.
A senior health ministry official told a press conference that the increase does not yet pose a threat to the country's health system, as there are nearly 500 intensive care beds available.
He said the speed of the increase in severe cases and the scale of total infections, especially among the unvaccinated, are the main points to consider when deciding his future response to the health system.
The overall rate of vaccine breakthrough infections in South Korea remains low at 85.5 people per 100,000 vaccinated.
But it has steadily increased in recent weeks, among the elderly, as vaccine protection wanes over time and the group's weaker immune system makes them more vulnerable to infections.
According to government data, 93% of the total number of serious and critical patients with breakthrough infections in the past eight weeks were among people aged 60 and over.
The country has vaccinated 640,232 people with a booster since the program began last month, mainly using vaccines from Pfizer / BioNTech and Moderna.
South Korea began a gradual easing of Covid-19 restrictions this month, as it fully immunized nearly 90% of its adult population, or 77% of its 52 million people.
Authorities said a circuit breaker would be emitted when there was significant pressure on the number of hospital beds to treat severe cases, but did not disclose the exact threshold.
The country reported 2,425 new cases for yesterday. It has recorded a total of 385,831 infections, with 3,012 deaths to date.
Singapore Wildlife Park lions infected with coronavirus
Four lions from a Singapore wildlife park have tested positive for the coronavirus after coming into contact with infected zookeepers and showing symptoms such as coughing and sneezing, officials said.
Endangered Asian lions started showing signs of illness over the weekend, prompting authorities to order coronavirus tests.
The infected big cats along with five others at Night Safari Park have been placed in isolation in their den, the government animal and veterinary service said.
"All the lions remain bright, alert and active," said Sonja Luz, of the Mandai Wildlife Group, which manages the park.
"We expect the lions to make a full recovery with minor supportive treatment."
Three Night Safari zookeepers are confirmed to have been infected. The park is an open-air zoo with hundreds of animals, which welcomes visitors at night.
An African lion at the Singapore Zoo – which adjoins the Night Safari – has also fallen ill and authorities have ordered tests for the virus.
Ms. Luz added that the risk of animals transmitting the virus to humans is low.
Singapore Zoo and Night Safari remain open, although lion exhibits have been temporarily closed.
Animals have already been infected with the virus. Lions, tigers and gorillas have tested positive in American zoos, while domestic cats and dogs have also been affected.
Singapore is currently facing its worst Covid-19 outbreak since the start of the pandemic, reporting 2,000 to 3,000 cases per day and a handful of deaths.