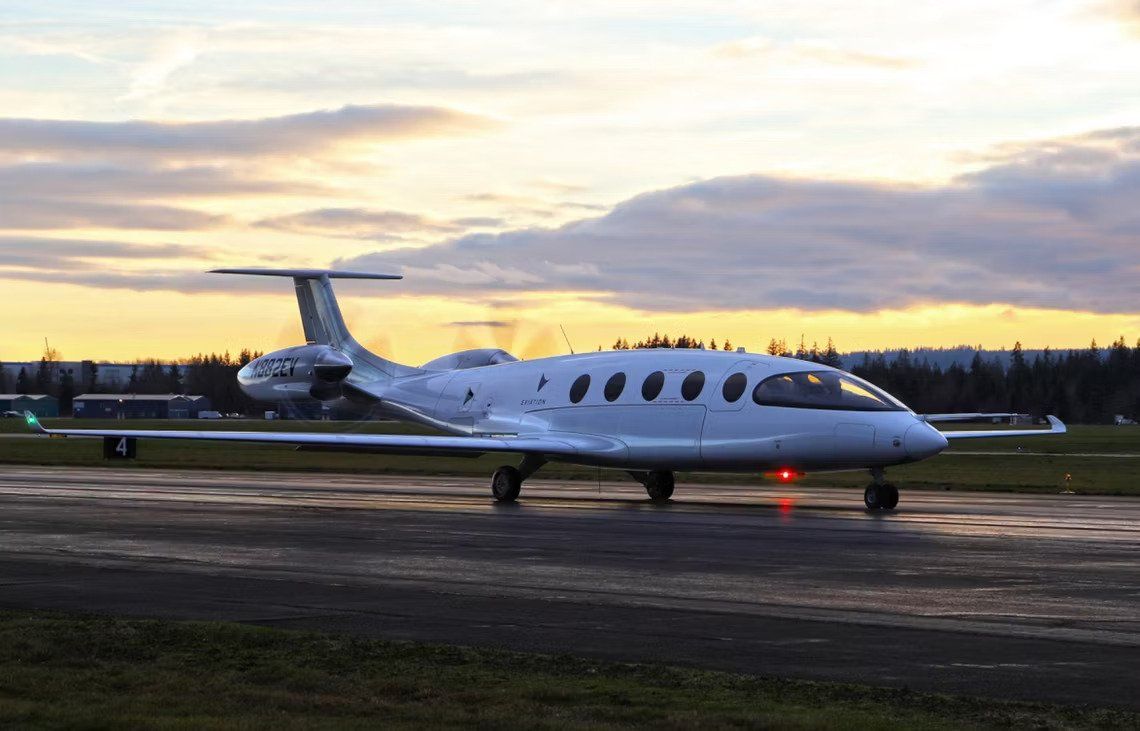 German EVIA AERO orders 25 fully electric Alice aircraft from Eviation
Rising German aviation start-up EVIA AERO moved closer to its promise to build a sustainable airline on Wednesday when it signed a letter of intent to purchase 25 all-electric planes from the planemaker fully electric Eviation. The airline is expected to use these planes to support its goal of offering regional travel between Germany, Denmark, Belgium, Austria and the Netherlands. In doing so, it will build a network that commuters and holidaymakers across Europe can benefit from.
A new competitor
A new addition to the European aviation industry, EVIA AERO aims to take on easyJet and Ryanair by revolutionizing travel in Europe with its all-electric fleet and promise of a better flight experience. The airline is expected to serve short-haul routes of up to 250 miles by 2027, with longer flights to other destinations to be added in coming years.
The company's purchase of 25 Eviation aircraft marks a milestone in its journey as it begins to assemble its fleet. Although still in its infancy, its durability and comfort platform could give it an edge over current airlines that use gas-powered planes with only the most basic amenities, especially in their lower classes. .
An electric future
Although it lacks the brand name and reputation that major aircraft manufacturers like Airbus and Boeing are proud of, Eviation's offering is no less lucrative. Its Alice aircraft, for which EVIA AERO has placed 25 orders, is not only more durable than its gas-powered counterparts, but also costs significantly less to operate. This makes it an attractive option for any airline. The craft is also significantly quieter than traditional aircraft due to the lack of an engine, giving it an added advantage in terms of passenger comfort.
The Alice plane is also relatively new, having first flown just over two weeks ago on September 27. It seats up to nine passengers and is powered by a more powerful and responsive electric propulsion system than comparable gasoline engines. As of this writing, it remains the only flight-proven all-electric aircraft in its size class.
The new partnership between EVIA AERO and Eviation has potentially serious implications for the future of aviation in Europe. It represents an agreement between an airline that seeks to reshape the European aviation industry by offering travelers a more sustainable and comfortable option than the one they currently have for getting around Europe and an aircraft manufacturer that is at the forefront of technology that represents the future of air travel.
Look forward
However, there is a long way to go and many questions remain unanswered regarding this partnership. For example, what price levels will EVIA AERO offer? Are these prices in line with the offers of its competitors? Will customers be willing to pay extra for durability and comfort if there is one? Will Eviation manufacture aircraft capable of supporting long-haul flights?
The answers to all of these questions and more will play a decisive role in determining the long-term viability of this partnership and, ultimately, whether there is enough demand for sustainable and more comfortable travel at this time. .
What are your thoughts? Let us know what you think in the comments section.