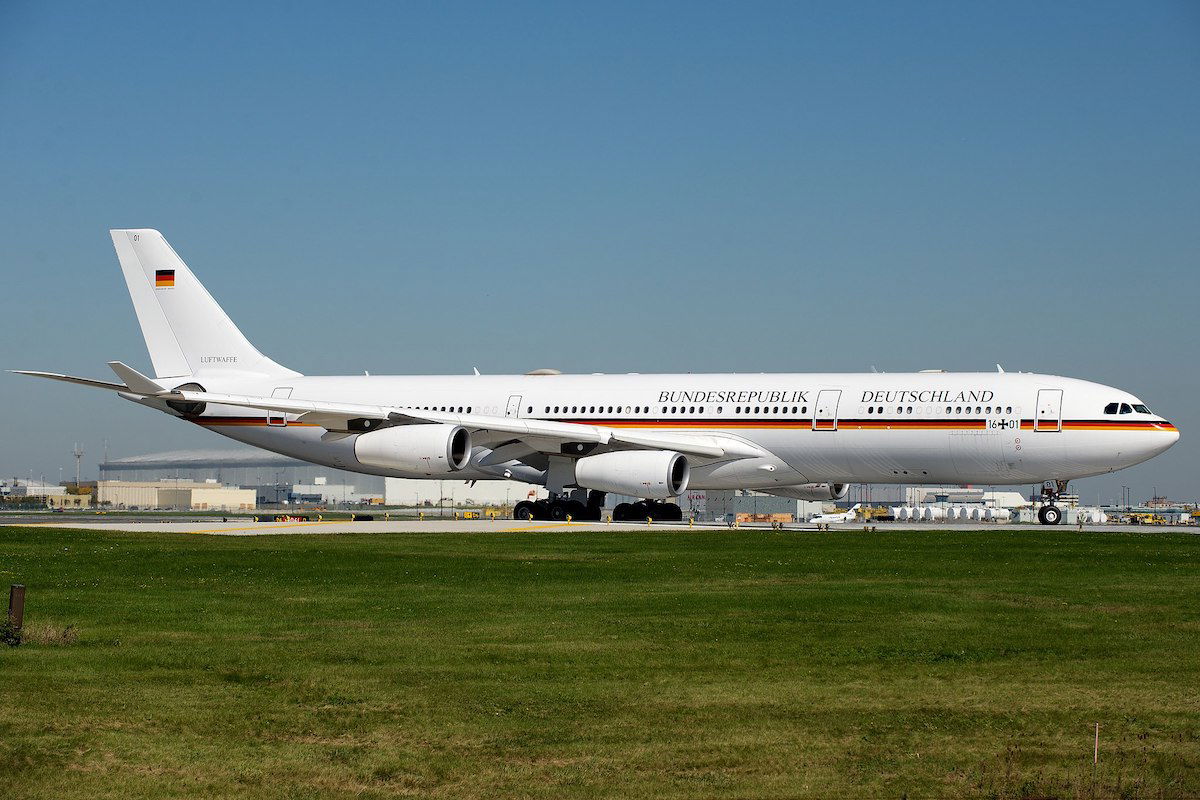 German Chancellor's plane face mask controversy
German Chancellor Olaf Scholz is getting bad press for a flight he took yesterday, and I think it's justified.
Germany still requires masks on planes
While masks were mandatory on most airlines around the world for almost two years, at this point we have seen many countries make wearing a mask optional. In Europe, Germany is one of the only remaining countries to continue to require masks on planes.
The German government's current face mask requirement applies until September 2022, although it has been proposed to extend it until April 2023, in anticipation of a rise in coronavirus cases in the fall and in winter. It is therefore entirely possible that masks will continue to be required on flights to and from Germany for a long time.
We all have our own opinions when it comes to masking on airplanes – personally I appreciate the ability to make my own choice, given that we have quality masks today that also offer a high level of protection to the person who wears them, and we also have treatments that can minimize the serious risk of coronavirus.
I know many are unhappy that Germany has extended its mask requirement, and a recent flight by Chancellor Scholz does not help with this sentiment.
German Chancellor Scholz flies without a mask
On Monday, Chancellor Scholz flew from Germany to Canada with an entire entourage aboard a German government Airbus A340-300. In addition to being accompanied by the Minister of Economy and Climate, Robert Habeck, he was also accompanied by more than 80 other passengers, most of them journalists.
According to videos and photos of the flight, hardly anyone was wearing a mask, which seems to contradict the government's position. A government spokesperson tried to justify this in two ways, both of which I find rather ludicrous:
It is claimed that "there is no mask requirement on air force flights", although the German infection protection law does not mention this exemption; by the way, it would be ridiculous and very bad if Germany just excluded government jets from this requirement
It is claimed that "all travel participants must present a current negative PCR test before departure", which is also true for some travel destinations outside Germany, but masks are still required on these flights.
At the end of the line
German Chancellor Scholz is being criticized for not wearing a mask during a transatlantic flight on a German government plane, even though Germany continues to have an aviation mask mandate.
It's disappointing to see the lack of leadership here. If the German government thinks it is important for people to wear masks on planes, then the German Chancellor should lead by example, especially in front of the media, to show that he is not above the rules .
Instead, a government spokesperson offers lame excuses, about how everyone was tested (which is also the case for many destinations Germans fly to, but masks are still required) , and that the law doesn't apply to government planes (which isn't pretty either).
What do you think of this German government mask controversy?
(Image courtesy of BriYYZ)