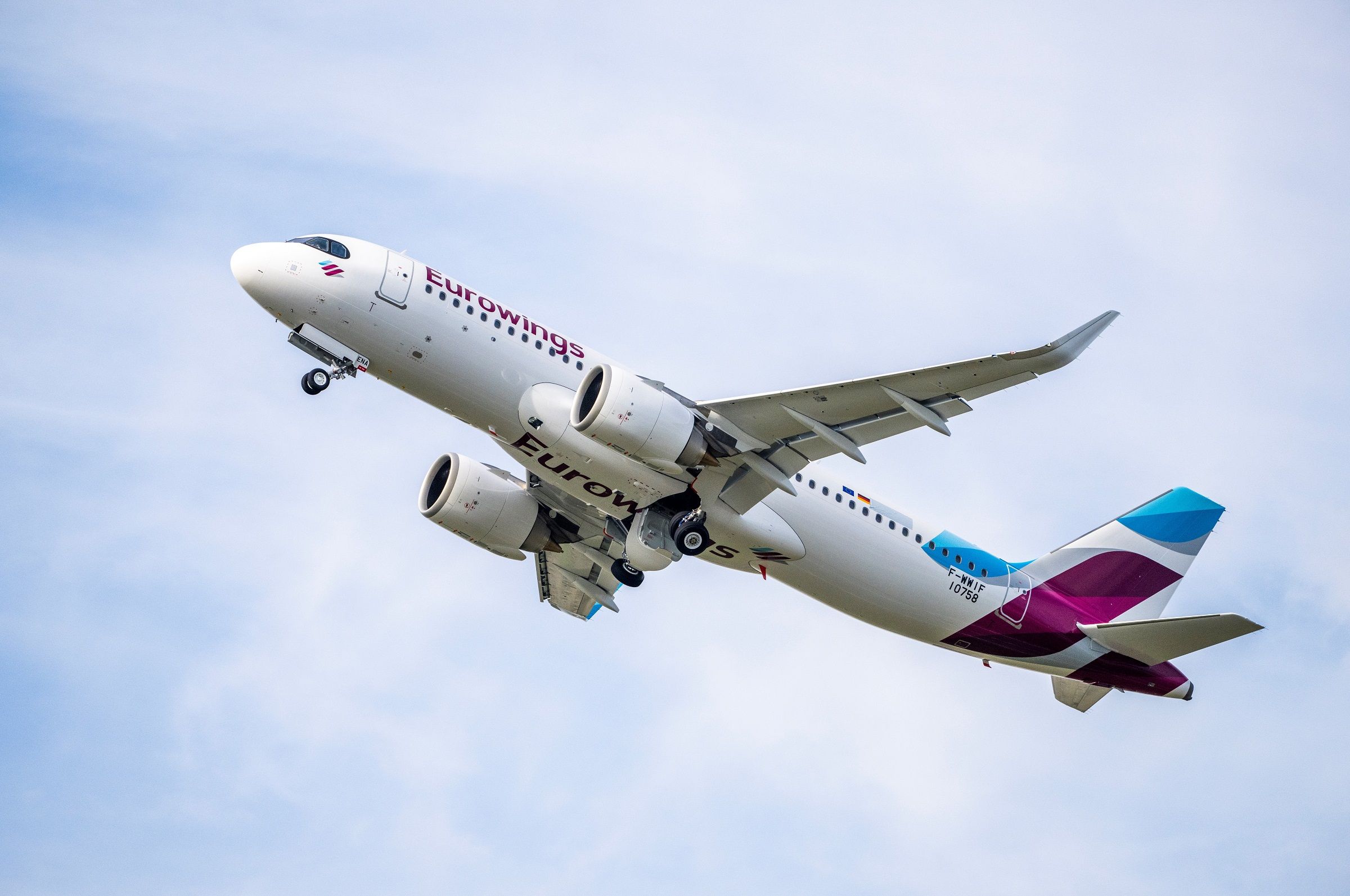 Eurowings Europe receives its AOC from Malta and prepares to fly
First announced this year, Lufthansa the Eurowings Europe subsidiary has received regulatory authorization to start operations. Yesterday, Eurowings Europe announced that the Malta Civil Aviation Authority had granted it its Air Operator's Certificate (AOC) and Air Operator's License (AOL).
A new airline or a new company?
Photo: Tom Boon – Single Flight
The new company Eurowings Europe Limited, was established in May and moved its headquarters from Austria to Saint Julian's in Malta. While the company's head office team will be located in Malta, the Airbus aircraft and crews will continue to be employed at their former bases across Europe and operate from there. Eurowings Europe Managing Director Stefan Beveridge told TVM News:
"Eurowings Europe is a core part of Eurowings. We currently have 20 aircraft that we operate with bases from Stockholm in Sweden to Palma in Spain, and the plan is to transfer these 20 aircraft to the new company. 20 aircraft will continue to operate from their current bases and we would like to continue to grow as a business outside of the German home market."
The plane and crews will be transferred from the existing airline, Eurowings Europe GmbH (EWE), to Eurowings Europe Limited (EWL) in Malta by April 2023. The first flights under the new airline's banner will take place on November 3, and the bases in Salzburg (Austria), Prague (Czech Republic), Stockholm (Sweden), Pristina (Kosovo) and Palma de Mallorca (Spain) will be maintained. The Eurowings Europe fleet has thirteen Airbus A320-200 and seven A319-100with an average age of eleven.
Why move to Malta?
Photo: Eurowings
Although the aircraft is not physically in Malta, it will be added to the Malta Aviation Register. Malta is proving to be an attractive place for airlines to register planes, and the island's government wants to see more make the switch and join Wizz Air and Eurowings Europe. Malta's Minister for Transport, Infrastructure and Investment Projects, Aaron Farrugia, said the government wants the industry to make a substantial contribution to the country's economy. He believes there will be about 800 planes on the Malta registry next year and said the government would ensure that there are enough qualified personnel to meet the needs of the sector.
Apart from any possible government incentive to relocate to Malta, Beveridge said the move would reduce complexity for Eurowings staff in various bases. When the move was announced in February, Eurowings told the Malta Independent that the aim "is to remove the complexity for employees in Europe, which is driven by current double taxation, and to enable further growth". He added that this decision was taken independently of Eurowings' flight schedule and that "there are no plans to start or increase flights from Malta".
Without going into pan-European tax law, Eurowings said that regardless of where its crews are based, most of the taxation of wages falls on the country where the airline is legally domiciled, Austria. She adds that "a legal domicile in Malta allows full payment of tax and social security contributions of employees in the respective country of employment, i.e. Spain, Czech Republic, Sweden, etc." So much good news for the approximately 700 employees that Eurowings Europe Limited will soon employ.
As for paying passengers, there's probably not much to see here. What do you think of Eurowings Europe hanging up its pebbles in Malta instead of Austria?
Sources: TVM News, Malta Independent