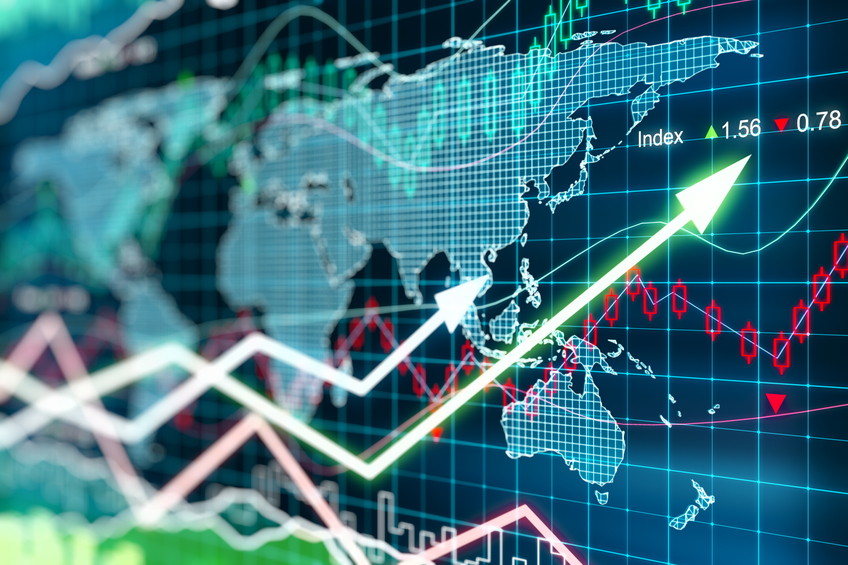 European airlines: intra-Eur, N Atlantic to boost 2022 & reduce losses
Summary
IATA predicts a decrease in losses for global airlines in 2021 and 2022. Only North America is expected to be profitable in 2022.
Europe's small domestic market has slowed its recovery, but it grew at the peak of summer 2021. The reopening of the North Atlantic should help more.
IATA forecasts RPKs at 65% of 2019 levels in 2022 over the North Atlantic and 75% over intra-Europe.
Strong global freight receipts are not enough to offset the loss in passenger revenue, which remains below 2019 levels.
Costs haven't gone down as far as 2019 revenues, partly because of fuel, but mainly because of non-fuel costs.
IATA Predicts Decrease in Losses for Global Airlines in 2021 and 2022
IATA's October 2021 update on the economic outlook for the airline industry downgraded its industry operating margin forecast for 2021.
In April-2021, he forecasted an operating margin of -9.4% for the global airline industry, a very heavy loss margin, but an improvement from the shocking -28.2% in 2020.
In the forecast for October-2021, IATA now expects a margin of -11.4%. Its revenue forecast has been revised upwards, thanks to an improvement in the outlook for cargo revenue (its passenger revenue forecast is in fact down slightly).
However, the expected increase in revenue is more than offset by a higher cost outlook (primarily due to higher non-fuel unit costs).
By 2022, IATA expects the overall operating loss margin to narrow to -2.7%. To put that in context, this would still be the third lowest margin (after 2020 and 2021) in the past 20 years.
Only North America should be profitable in 2022
In 2022, North America is expected to post a positive operating margin, at 4.8%, after having achieved the lowest margin of losses in 2021 (-5.2%).
For Europe, IATA forecasts a negative operating margin for both years: -17% in 2021 (this is an improvement over its April-2021 forecast of -19% for 2021), and -5.9% in 2022. This is the second best regional margin forecast for 2022.
757 "height =" 331 "/>
Freight leads the recovery, followed by domestic and then international passengers
According to the most recent traffic data from IATA, for August-2021, freight traffic is above 2019 levels, while domestic passenger traffic has almost reached 2019 levels in July-2021 (on a seasonally adjusted basis).
International passenger traffic has fallen from the lowest levels, but remains very low.
For August-2021, CTKs were 7.7% higher than August-2019 volumes. Domestic RPKs were down 32.2% from August 2019 levels and international RPKs by 68.8%.
Europe has suffered from having small domestic markets …
The faster recovery of domestic passenger traffic compared to international has favored regions where domestic markets are important.
For Europe, where home markets only accounted for 24% of total seats in 2019 (compared to 66% in Asia-Pacific and 75% in North America), this presented an additional challenge.
… but has progressed since the start of summer 2021
However, the roll-out of vaccination programs and the greater facilitation of international travel – as enabled for example by the EU's COVID-19 digital certificate – have helped Europe.
It has gone from last place in the regional percentage capacity ranking of 2019 levels throughout the period Oct-2020 to June-2021 to fourth place now.
The reopening of the North Atlantic should help more
The planned lifting of the US ban on fully vaccinated European residents should further contribute to Europe's recovery. The announcement at the end of September 2021 of the lifting of the travel ban in November 2021 led to a sharp increase in bookings made in Europe for trips to the North Atlantic.
Further clarification is still awaited regarding the precise timing of the cancellation of the ban and the details of which vaccinations will be recognized by the United States. Nevertheless, the reciprocal reopening is positive for European airlines, for whom the North Atlantic is the most important intercontinental market.
See related report: European airlines welcome long-awaited North Atlantic reopening
IATA forecasts RPKs at 65% of 2019 levels in the North Atlantic in 2022 …
IATA now predicts that North Atlantic RPKs will rise from 23% of 2019 levels in 2021 to 65% in 2022. This is the highest percentage of 2019 RPKs of any major planned intercontinental route regions. by IATA.
… and 75% on intra-Europe
RPKs in Europe are expected to be even higher in 2022, at 75% of 2019 levels, while Europe-Asia is only forecast to 23%.
Asia lags behind other major regions due to slower vaccination deployment and ever higher levels of travel restrictions (international RPKs in Asia are forecast at just 11% of 2019 levels in 2022 ).
Strong global freight revenue not enough to offset passenger revenue still below 2019 levels
IATA predicts that global air cargo revenue will be 74% above its 2019 level in 2021, driven by both high traffic and high efficiency. However, this is not enough to offset the passenger revenue forecast which would still be 63% below their 2019 level.
Total airline revenue was 56% lower than 2019 in 2020. In 2021, it is expected to be 44% lower than 2019, improving in 2022 to 22% lower than 2019.
Costs haven't fallen as far below 2019 levels as revenues have …
Although IATA expects revenue to improve every year, revenues are expected to remain below 2019 levels in 2021 and 2022. Return to profitability is further delayed by costs expected to approach their 2019 levels .
The total cost of airlines was 39% lower than 2019 in 2020. In 2021, it is expected to be 34% lower than 2019, falling in 2022 to 15% lower than 2019.
… Partly because of the fuel…
Fuel prices are only part of the cost challenge. IATA predicts that the price of jet fuel will drop from $ 46.6 / bbl in 2020 to $ 74.5 / bbl in 2021, and to $ 77.8 / bbl in 2022.
However, this places fuel costs at 19.0% of total costs in 2021 and 19.5% in 2022, still below the region of 21% to 23% that they occupied during the years 2016 to 2019.
… but mainly due to non-fuel costs
The biggest challenge seems to be the non-fuel costs. According to IATA, non-fuel costs per ATK increased 19.4% year on year in 2020, as expenses (especially labor) did not decrease as much as capacity.
The non-fuel cost per ATK is expected to decline in 2021, but by only 8.0%, before increasing again by 2.0% in 2022. This means that the non-fuel cost per ATK is expected to be 44.2 USc in 2022, compared to 39.4 USc. in 2019.
Expected growth in passenger efficiency does not offset rising non-fuel unit costs
IATA predicts that overall passenger efficiency will increase in both 2021 (by 2.0%) and 2022 (by 10.0%). That would take it a bit above 2019 levels, but not enough to make up for the higher level of non-fuel unit cost.
The intra-European recovery is good for European airlines…
For European airlines, there are encouraging elements in the IATA forecast.
International RPKs in Europe are expected to recover a higher percentage of their 2019 volume (75%) than in any other major international traffic region.
This is particularly good news for airlines which mainly focus on this market, i.e. mainly the main European low cost operators.
… especially the ultra-LCC Wizz Air and Ryanair
The ultra-LCCs Wizz Air and Ryanair are already leading the resumption of capacity and traffic in Europe.
With costs significantly lower than those of LCCs such as easyJet or the LCC subsidiaries of large historical groups, Wizz Air and Ryanair should also be better placed in a low performance environment. In addition, their more flexible cost bases are better suited to a market that is still expected to represent only 75% of pre-pandemic traffic volumes in 2022.
See related report: European aviation capacity: Wizzair and Ryanair lead the recovery
EasyJet is a low cost airline but with a higher cost base than Ryanair and Wizz Air and has been more cautious in returning capacity, but gaining confidence in the recovery. Its greater focus on major airports allows it to use its cost advantage over traditional airlines.
The recovery in the North Atlantic market is also encouraging for the European airlines operating in this market, leading IAG, Lufthansa and Air France-KLM.
In 2019, IAG held 32.0% of its ASKs in the North Atlantic, followed by the Lufthansa group, with 27.7%, while Air France-KLM held 21.5% of the ASKs in this link region.
See related report: European airlines welcome long-awaited North Atlantic reopening
However, with 2022 Europe-North America RPKs forecast at just 65% of 2019 levels, the road region is unlikely to return to profitability in 2022.
IATA did not forecast the cabin mix of this 65%, but high-efficiency premium cabins appear likely to achieve a lower percentage of 2019 traffic levels.
Even if economy cabins level higher and maintain good yields, revenues on the North Atlantic are unlikely to match the 65% achieved by RPK levels. Moreover, this is before taking into account new LCC entrants such as JetBlue, Norse Atlantic and PLAY.
Air France-KLM and Lufthansa will have to pay particular attention to their capacity expansion and to the routes they will bring back when they are seeking to repay the public debt.
IAG has a little more flexibility, in addition to a better history of profitability. Its acquisition of Air Europa, if it goes through, would give Madrid and the Spain-Latin America markets an additional boost.