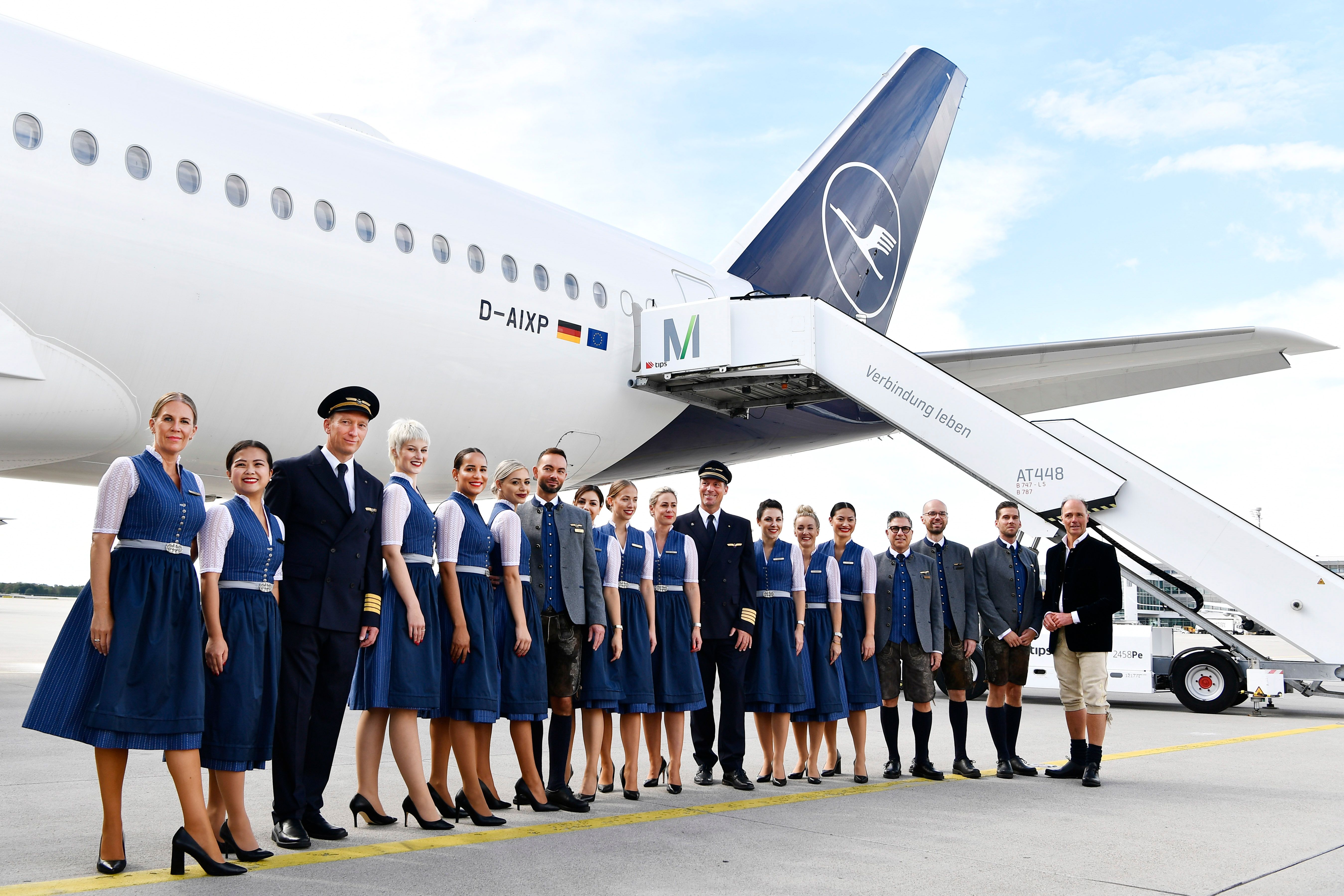 Emirates and Lufthansa celebrate the return of Oktoberfest
After the COVID-19 pandemic shut down Munich's annual Oktoberfest for two years, the world-famous beer festival is back. Lufthansa, which celebrated the festival even during its absence, is setting up its traditional celebration to accompany the festival. Emirates is also getting in on the act this year, with in-store treats for passengers traveling to its four German destinations.
It is not uncommon for airlines to mark special events, occasions and festivals related to sports, culture, religion or other reasons. Airlines can report such occurrences by modifying their onboard service. This is what Lufthansa and Emirates have done on selected flights to celebrate Oktoberfest.
What does Lufthansa do?
Let's start by looking at what the German airline Lufthansa is doing. The German airline maintains its second largest base in Munich, home of Oktoberfest, and thus celebrates Oktoberfest every year. The airline is so committed to tradition that it continued it during the two-year suspension of Oktoberfest. But what does this mean for the airline?
While the pandemic suspended the Oktoberfest festival for two years, Lufthansa continued with its annual celebrations. Photo: Lufthansa
Every year, Lufthansa operates a handful of flights with a "trachtencrew". It's basically a standard flight crew swapping the usual Lufthansa uniform for the traditional Barvari attire. This means Lederhosen for men and Dirndls (traditional clothing) for women. 2022 saw the airline update costume design for the first time in five years, with sustainability at the forefront of design.
This year, such flights are heading today from Munich to Rio de Janeiro and San Diego. More flights to Boston and New York will take place on September 26. Even if they haven't booked on one of these flights, passengers to and from Munich will be invited to join in the celebration. Ground staff in Munich will also wear traditional dress.
In previous years, Lufthansa has carried specially designed beer kegs on board trachtencrew flights. Photo: Alex Tino Friedel via Lufthansa
Oktoberfest-inspired refreshments will be offered in Munich lounges and onboard flights to and from Frankfurt Airport and Munich Airport to 33 destinations for First Class and Business Class passengers. In recent years, Lufthansa has taken specially designed beer kegs on board these flights, but made no mention of them this year.
What about Emirates?
Emirates has a significant presence in Germany, flying at least daily to four destinations (Düsseldorf, Frankfurt, Hamburg and Munich). From Saturday, the airline will offer a slightly different service on board flights to these destinations, with Oktoberfest in mind. There will be no special uniforms on Emirates flights, but like Lufthansa, passengers will be offered festival-appropriate refreshments.
Economy class passengers will be offered a roast chicken dish, followed by a German Bienenstich cake. The airline will offer passengers in first and business class cabins a veal dish with meatballs and seasonal vegetables. In the first class cabin, this will be followed by a 'Dampfnudel' steamed bun. Onboard snacks, including those found in the Airbus A380 lounge, will also be Oktoberfest-themed, and every passenger will leave the flight with individually wrapped gingerbread hearts. These offers are not currently reflected in the online menus for these flights.
Like Lufthansa, Emirates will also offer treats in the lounges, although Lufthansa only offers them at Munich Airport, Emirates includes all of its German lounges. The lounges will feature themed dishes, including Weisswurst (a veal sausage) and Käsespätzle (a pasta dish with cheese).
Have you ever celebrated Oktoberfest with an airline? How was it? Let us know what you think and why in the comments below!