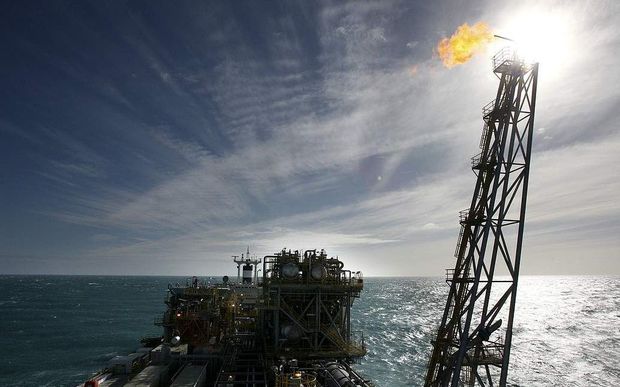 Award of the Tui oil field decommissioning contract
A contract has been awarded for the final phase of dismantling the Tui oil field off Taranaki.
The Tui field was abandoned in 2019 following the Tamarind Taranaki collapse, leaving the Crown with a bill of around $ 300 million to safely decommission the site.
The Department of Business, Innovation and Employment, on behalf of the Crown, took responsibility for the decommissioning of Tui and a dedicated project team within its Directorate of Energy and Resource Markets are planning the operations.
MBIE hired Helix Offshore Services to undertake phase 3 of the decommissioning – the plugging and abandonment of the wells.
The company is a subsidiary of the Helix Energy Solutions group, listed on the New York Stock Exchange, headquartered in Houston, Texas, with regional offices in the UK, Brazil, Singapore and Perth.
It will use a specialized vessel – the Q7000 optimized for well decommissioning and fitted with the specialized equipment required to complete the job safely and efficiently.
MBIE Tui project manager Lloyd Williams said Helix won the contract after a competitive procurement process to select a supplier who met the goals of a robust technical solution, flexibility in schedule and " a commitment to work with iwi and local stakeholders.
"Helix is ​​widely recognized internationally as one of the largest and most competent contractors in well intervention and abandonment, and we look forward to working with them to complete the final phase of decommissioning. "
MBIE and Te Kāhui o Taranaki Trust have formed a partnership for the Tui Project to ensure that the interests and concerns of iwi are recognized and taken into account.
Te Kāhui o Taranaki Trust Managing Director Wharehoka Wano said he was happy that a highly skilled contractor was selected for the decommissioning phase.
"This gives us full confidence as Taranaki Iwi and the hapū of Ngāti Kahumate, Ngāti Tara, Ngāti Haupoto and Ngāti Tuhekerangi as kaitiaki, to fulfill and maintain our responsibility and obligation to ensure that the mouri of our environment and our cultural resources are protected and enhanced for future generations. "
MBIE has submitted a request for marine authorizations to the Environmental Protection Authority for the removal of the submarine infrastructure and the plugging and abandonment of the Tui wells.
An independent commission of inquiry examines MBIE's candidacy.
Subject to the granting of marine authorizations, it is expected that the plugging and abandonment works will be carried out from the end of 2022.
The first phase of the decommissioning of the Tui oil field, the disconnection and demobilization of the FPSO Umuroa floating production station, was completed in May.
In October, the contract for the second phase, the removal of the subsea infrastructure, was awarded to Shelf Subsea Services, based in Perth. It is expected that this work will be carried out this summer 2021/22 or alternatively in the summer of 2022/23.