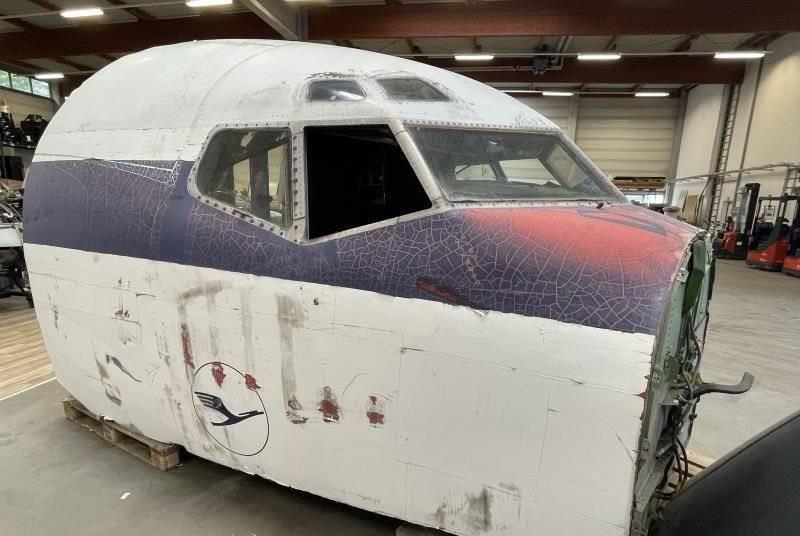 Auction features cockpits and parts from Lufthansa and El Al 707 | New
The auctioneers offer the cockpits, engines and dozens of components of two Boeing 707-420s that were previously stationed for years at Berlin Tegel and Hamburg airports.
The planes – MSN17720 and MSN18071 – were originally delivered to Lufthansa in 1960 and Israel's El Al in 1961, respectively.
Both were powered by Rolls-Royce Conway 508 engines, unlike the Pratt & Whitney JT4A fitted to the similar 707-320.
MSN18071 was stationed at the western end of Tegel Airport and its condition had deteriorated.
This plane had been implicated in an important moment in political history, having been among several hijacked planes in September 1970 as part of an attack by the Popular Front for the Liberation of Palestine.
The hijacking of the 707 failed, although three other planes – another 707, a Douglas DC-8 and a Vickers VC10 – were airlifted to Dawson's Field in Jordan and destroyed on the ground, while empty, by explosives.
MSN17720 was painted in an early version of Lufthansa's livery and had been on display at Hamburg Airport.
But the two 707s were removed from their parking lots and dismantled for an online sale run by auction houses Dechow and Troostwijk.
The auctions run until October 24.
Dechow says aviation enthusiasts have the opportunity to "help preserve the memories of two unique aviation machines."
The cockpits of both planes are offered for sale, along with the engines, landing gear, windows, instruments and several individual structures and components.