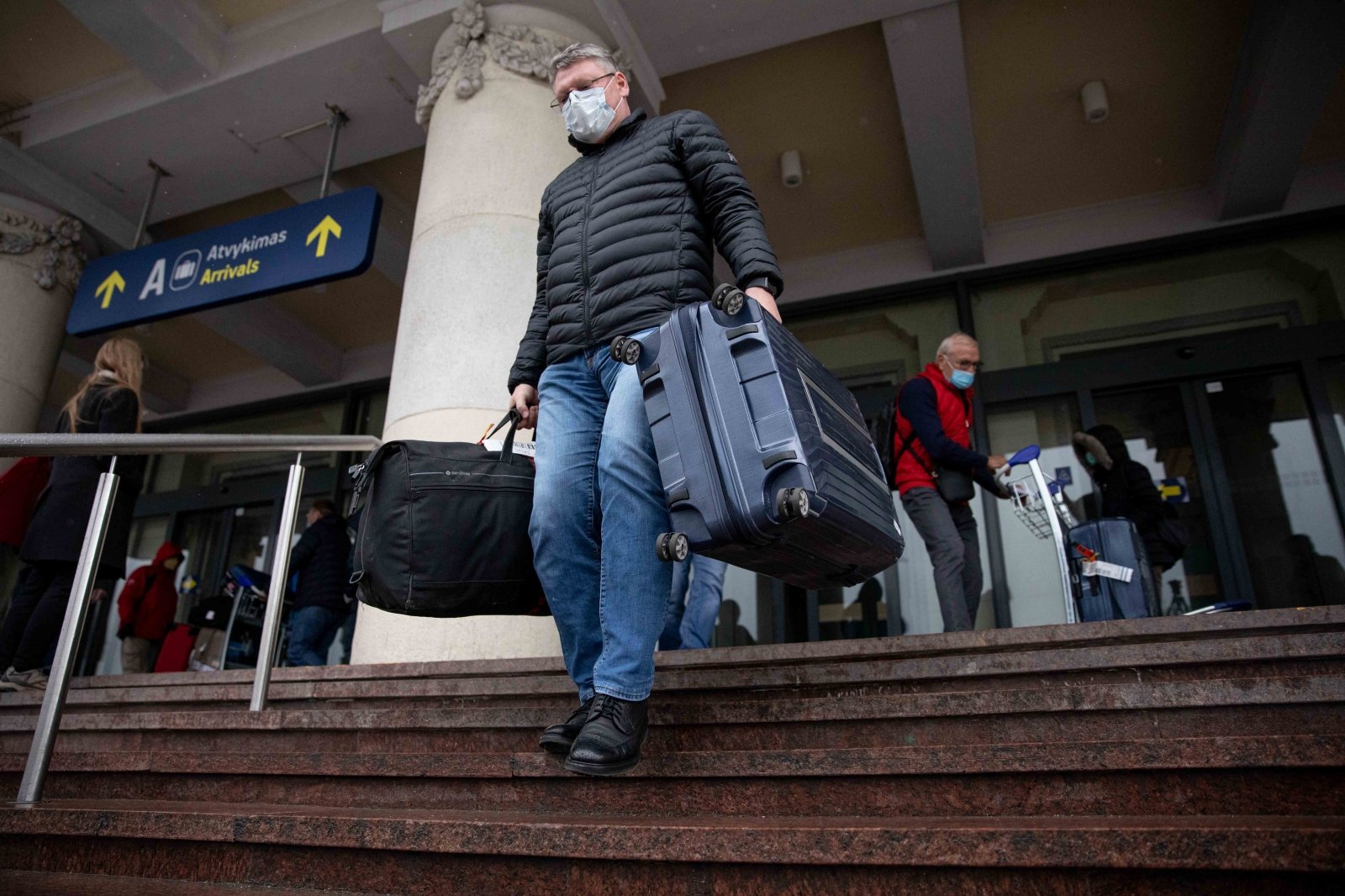 Almost 50 additional direct flight routes will be renewed at Lithuanian airports in June
According to Aurimas Stikliūnas, responsible for aviation services at Lithuanian airports, given the intensification of vaccination rates, the emerging European Union agreement on the digital green certificate, the growing confidence of travelers in aviation and the resulting rapid growth in demand for flights, it is likely that June will be the turning point where passenger aviation begins to show an active recovery, the company wrote in a press release.
"Traveling between countries is getting easier. More and more countries are opening their borders and people's growing interest in possible routes naturally increases the supply of flights. From June, planes will fly more frequently to cities important to emigrants. People going on vacation can also choose from a wide range of travel alternatives; however, it is important to remember that all minimum security requirements remain relevant. We need to be responsible and protect our health and the health of those around us, "says Stikliūnas.
According to a representative of Lithuanian airports, the countries of southern Europe, particularly interested in reviving tourism, are increasingly relaxing or even giving up self-isolation requirements. Countries like Greece, Italy, Cyprus, Spain and Croatia do not use self-isolation for those who have been vaccinated or have a negative COVID-19 test, and the list continues to grow. 'lengthen.
Around 30 new destinations at Vilnius Airport
From the start of the month, the capital's gateway will offer flights to Milan in Italy (Ryanair), Billund in Denmark (Wizzair), Doncaster (Wizzair), Liverpool (Ryanair) and London Luton Airport (Ryanair) ) UK.
Passengers looking for vacation destinations will also benefit from new offers. From the beginning of June, Ryanair flights will be available to Corfu in Greece, Chania in Greece, Rome in Italy or Malta in the Mediterranean. From the start of the month, direct flights will be offered to Dubrovnik (AirBaltic), the so-called pearl of Croatia, and Larnaca (Wizzair) in Cyprus.
From the middle of the month, direct flights from Vilnius Airport will be launched to the German cities of Berlin, Frankfurt and Bremen (Ryanair). Convenient connections will be available to the UK including Birmingham (Wizzair), Leeds (Ryanair), London Gatwick Airport (AirBaltic) and Liverpool (Wizzair).
The capital's airport will offer convenient connections to business and holiday destinations: Ryanair airline will offer travel to Brussels, Latvian airline AirBaltic will offer travel to Dublin, Ireland, Finnair will offer travel to Helsinki and Wizzair will carry passengers to Milan. . Those planning a vacation will be able to choose between Santorini and Zakynthos in Greece (Wizzair), Nice in France (Wizzair), Venice in Italy (Ryanair) and Vienna in Austria (Ryanair).
Based on current airline plans, flights to Belfast (Wizzair), the largest city in Northern Ireland, Brussels (Brussels Airlines) and Oslo (Norwegian Air Shuttle) are scheduled from the end of the month.
13 new destinations from Kaunas airport
Kaunas Airport will also have passenger news in June. Most of the new direct flights will be offered at the start of the month.
Routes are expected to be operated regularly to Alesund and Bergen (Wizzair) in Norway, Bristol and Edinburgh and London Stansted Airport (Ryanair) in the UK. Ryanair will provide convenient connections to the Italian cities of Milan, Naples and Rimini. The services of this airline will provide direct connections between Kaunas Airport and Copenhagen, the Spanish island of Mallorca and Shannon in Ireland.
Wizzair will serve Eindhoven in the Netherlands from June 14 and Ryanair will offer flights to Cologne in Germany from June 18.
New destinations from Palanga
Palanga Airport is expected to launch four new destinations from June. According to current airline plans, flights to London Stansted Airport and Dublin (Ryanair), the capital of Ireland, are expected to start from the first day of the month.
Wizzair's flights to another London airport, Luton, are scheduled to launch on June 29, with convenient connections to the Norwegian capital Oslo starting later this month.
It is forbidden to copy the text of this publication without the written permission of DELFI.