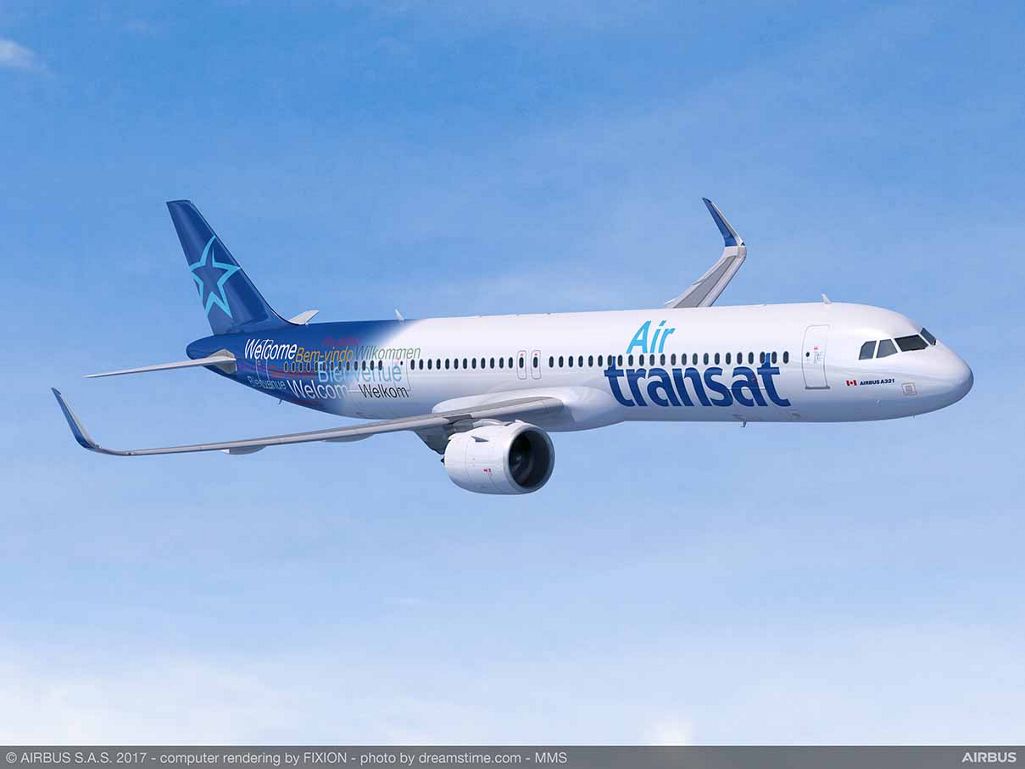 Air Transat announces the resumption of its direct Bordeaux-Montreal flights
"There are valuable links between France and Canada, so it is a great pleasure for us to resume our direct flights from Bordeaux. We are now the exclusive operators of this route, which has been a mainstay of our flight program for almost 30 years. Whether it's sightseeing or visiting family, we know that travelers especially appreciate being able to fly directly to their destination. We are therefore delighted to offer them this service again. said Cyril Cousin, Director of Air Transat France, Belgium, Netherlands, Switzerland and Germany.
"This route is emblematic of our development strategy according to the needs of our territory. Canada represents an export market of more than 330 million euros for New Aquitaine and 8% of foreign tourists to Bordeaux are Canadian. Our long-standing partnership with Air Transat is indicative of our ambition to develop this transatlantic market, in both directions. Their fleet of A321neoLR is an additional asset. It is a modern and quiet aircraft, offering increased passenger comfort and emitting up to 30% less GHG compared to other aircraft in the same category. Developing long-haul routes to serve our territory is easier with this type of aircraft," declared Simon Dreschel, Chairman of the Management Board of Bordeaux Airport.
In high season, there will be four direct Bordeaux-Montreal flights per week.
Passengers can also travel to other Canadian cities on Air Transat domestic flights. They can even arrive in one city and leave from another thanks to the multi-destination offer, very popular and practical when visiting a huge country like Canada. In terms of comfort, they will appreciate Air Transat's modern fleet, made up entirely of Airbus aircraft, including the new A321neoLR. Positioned on all rotations departing from Bordeaux, this model has the lowest environmental footprint in its category, consolidating the airline's commitment to achieve carbon neutrality by 2050.
Increased flexibility for travelers
Air Transat continues to broaden its modification and cancellation conditions for its various fares in Economy and Club class, in order to offer more flexibility to its customers.
Passengers can now cancel their trip, regardless of the option chosen. A $200 cancellation fee applies for Eco Budget, Eco Standard and Standard Club fares, with passengers being refunded through their form of payment. For Eco Flex and Club Flex fares, cancellation is always possible at no additional cost.
Besides, the flexibility regarding flight itinerary changes, applicable since 1 December, is maintained. Passengers can thus modify their destination and/or their travel dates free of charge, up to 24 hours before departure, by paying only the possible fare difference.