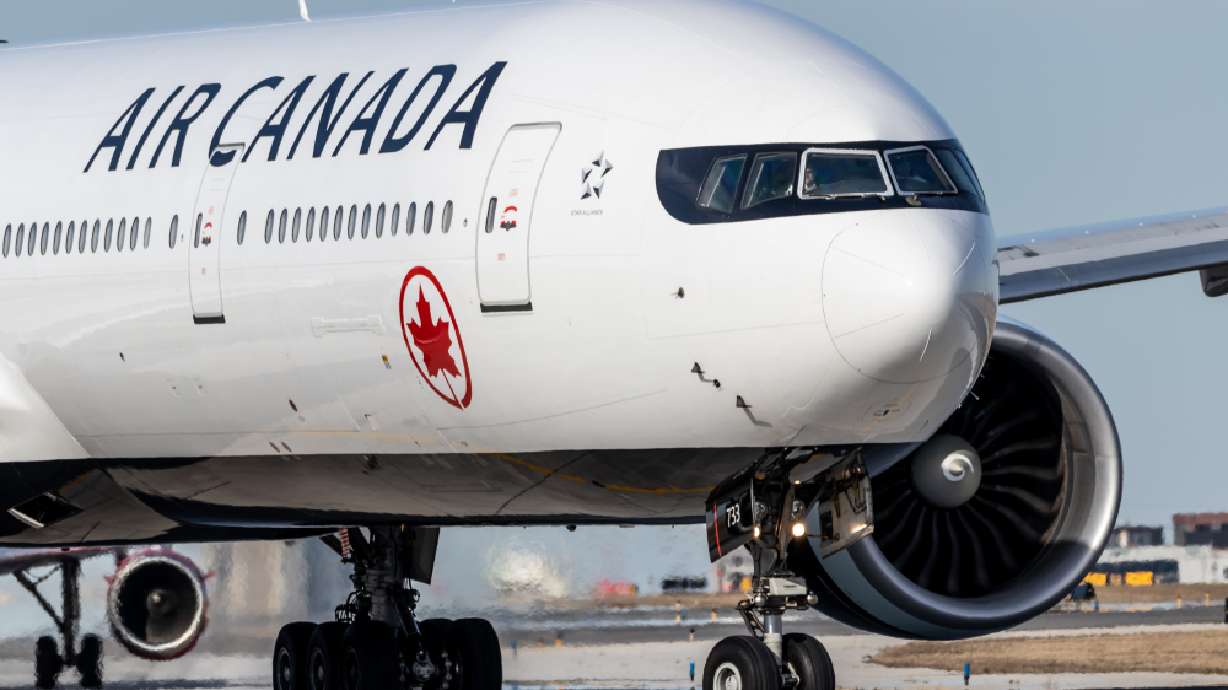 Air Canada restores service to Utah after nearly 5-year hiatus
Air Canada announced Tuesday that it is restoring service to Salt Lake City for the first time in nearly five years. (JL IMAGES, Shutterstock)
Estimated reading time: 2-3 minutes
SALT LAKE CITY — Air Canada is returning to Utah.
Canada's largest airline announced Tuesday that it is restoring nonstop service between Toronto and Salt Lake City starting June 2, with flights between the two cities every Thursday, Saturday and Sunday thereafter. Previous flights to and from Salt Lake City were halted in October 2017, airport officials said.
The new service from Salt Lake City is one of seven new flights Air Canada announced on Tuesday. It is one of 41 routes through 11 cities in North America with service scheduled to begin between May 1 and July 1; many other new flights have already been announced. It plans to have operations at 51 Canadian airports and 46 US airports this summer.
The new flights align with Air Canada planning to return to 90% of its pre-COVID-19 pandemic travel capacity in North America by summer.
"These changes will also strengthen and solidify our position as the leading carrier of choice in the cross-border market, with the most nonstop flights between Canada and the United States," said Mark Galardo, Senior Vice President of Air Canada, in a press release. "In addition, our revitalized North American network…offers customers by far the widest choice of routes and destinations of any Canadian carrier this summer."
So Utahns who want to brave the EdgeWalk at the CN Tower, visit the Hockey Hall of Fame, or – with a short drive – experience the Canadian side of Niagara Falls, among many options, now have an option. faster to get there.
With Tuesday's announcement, Air Canada will now join Spirit Airlines and Eurowings as airlines to begin new service or restore service to Salt Lake City International Airport this year. Spirit is scheduled to begin serving Las Vegas, Los Angeles and Orlando starting May 26; Eurowings is expected to begin flying to Frankfurt, Germany, also in May.
After announcing its deal with Spirit last month, Bill Wyatt, executive director of the Salt Lake City Department of Airports, said the airport's travel volumes were already close to where they were in 2019 before the pandemic. . He predicts that it will soon exceed those levels as more people feel comfortable flying and there are more travel options available.
"We are anticipating a very busy spring and summer," he said last month. "We're just going to see record passenger volumes here."
×
Related stories
More stories that might interest you