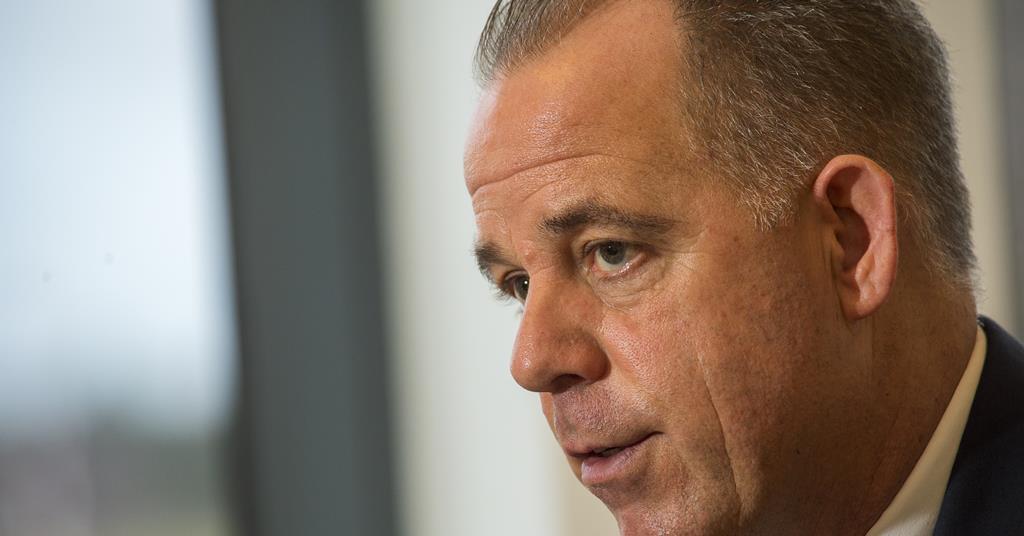 Air Baltic chief on solidarity with Ukraine, exit from Russia, airspace closures and IPO plans | Maintenance
Like many of his European peers, Air Baltic chief executive Martin Gauss is keen to express his support for the Ukrainian people before discussing the impact of Russian military action on his airline's fortunes.
"There are no words to describe what is happening in the country," he told FlightGlobal at the A4E Aviation Summit in Brussels on March 31.
But unlike many of his peers, Gauss runs an airline based in one country – and operating from two others – whose geographical and historical proximity to Russia accentuates both the emotional and, in some cases, the effects. conflict practices.
For citizens of the Baltics – the airline's headquarters in Latvia, as well as Estonia and Lithuania – this creates "extreme solidarity" with the people of Ukraine, Gauss says.
"The Baltic States were occupied by the Soviet Union until 30 years ago," he explains. "Adults were born and educated under occupation.
"If you lived like that, your identification with what is happening in Ukraine is completely different. And so this fight for your independence… is something that is hugely supported in the Baltic states."
At the same time, "political leaders are very, very strong on this," Gauss says of the Baltic governments. "They ask a lot of things."
Additionally, Air Baltic has "Ukrainian, Russian and Latvian employees working together," he notes.
And these relations persist because "the Putin regime is not supported by the people of the Baltic countries", he suggests.
Amid this dynamic, Air Baltic employees are working with Gauss to counter the practical effects of the conflict on an airline that was just finding its feet as the Covid-19 crisis subsides.
NETWORK IMPACT
The immediate impact of Russia's invasion of Ukraine for the Riga-based carrier was the cessation of services to both countries.
"The impact for this year, if we don't fly [to either country] for the full year, 2.7% of our revenue was to come from flights to Russia, and 6.8% of budget revenue was to come from Ukraine," says Gauss.
"We will make up for what we cannot earn there by flying west," he adds, citing the carrier's new Vilnius-Hamburg route as an example. The airline also moved two other planes into its ACMI operation.
As for services to Ukraine, "we want to come back immediately" when it's safe to do so, he says of flights to kyiv, Lviv and Odessa. "We have three planes making an overnight stopover in Riga, which could reopen immediately," says Gauss.
Russia, however, is another story.
Air Baltic suspended services to the country even before airspace restrictions made this inevitable.
"We stopped flying to Russia because it was getting difficult at first because they were blocking the GPS signal," says Gauss.
Then the carrier decided that "we don't do anything with this diet [in power]".
"This country must first adopt a different way of dealing with other countries," says Gauss. "The world needs some security before people start doing business there again."
In the commercial aviation sector, he cites the example of unsuccessful attempts by lessors to repossess planes leased from Russian carriers as reflecting this unworkable business environment.
"We still have money in Russia which is in a bank account," he adds. "Of course it won't come back."
Another practical concern resulting from the dispute is the even higher cost of fuel, which is particularly difficult for a carrier that does not have cover in place for 2022.
"Of course we have [Airbus] A220s that help a bit because they burn less fuel, but we're not covered this year," says Gauss.
Fortunately, however, "we had forecasted a fairly high fuel price this year because we weren't covered."
This is why Gauss is convinced that Air Baltic "can handle" the higher costs.
Among other effects of the conflict, airspace restrictions have impacted Air Baltic's wider network plans.
Flights to Egypt, Dubai and Georgia take longer, but "still work for us on profitability", insists Gauss.
Route launches to Baku and Yerevan have been postponed, however, with Gauss noting that the flights would not make economic sense "even with high load factors".
Gauss further says flights are "slightly disrupted" by the slot-limited air corridor heading to Lithuania, which is sandwiched by the Russian enclave of Kaliningrad on one side and Belarus on the other.
"We fly via Sweden and then back down," he says, but that's a maximum addition of "10 minutes" to some flights.
"So not all westbound flights are impacted, what is impacted are eastbound and southeastbound flights," Gauss said.
OUTBOUND OFFSET
In terms of demand, Gauss isn't unduly concerned about a drop in inbound traffic as a result of the dispute – which has been most notable among corporate circulars – saying the carrier is making up for the impact with more outbound traffic. .
"Because of the images you see on television of weapons and all that, the images speak," he says of the factors that are moderating demand for travel to the Baltic states.
"In another four weeks – and I hope the war will be over by then – the situation might be accepted as the new normal, then tourism agencies in different countries will be able to say 'there is no only weapons there, there are also lakes'". and forests and you can have a good holiday," he adds.
Gauss takes it a bit to heart that with booking windows still short following the Covid-19 crisis, "a while ago and every day now you can see that the impact of war on passenger behavior diminishes".
Nevertheless, "one stupid message in the media about this war can still change it," he says. "So it's still volatile."
But if the situation in Ukraine does not worsen and no new crisis emerges, "I think we will see a good summer", he adds.
As that unfolds, Air Baltic still plans to take on seven more A220s this year, bolstering its current fleet of 33 units.
At the end of March, some 11 of these jets were flying under wet lease agreements with Eurowings and SAS.
Gauss notes that by including these ACMI flights, Air Baltic is "already larger than it was in 2019" in terms of capacity. But within the carrier's own network, it is expected to reach 80% of pre-crisis capacity this summer.
Amid this capacity recovery, Air Baltic is set to receive another batch of government aid, having received injections worth €250m and €45m so far during the pandemic.
"We could get another €45m, which we asked for, and that's it," he says.
The plan is to repay the aid with the proceeds of a long-discussed IPO, as required by the European Union's decision to approve the funds.
"We want to get out of the crisis with this [aid] then pay it off with the IPO," says Gauss, adding that listing is "expected now at the earliest in 2024."
Its confidence in Air Baltic to deliver this trip is bolstered by demand fundamentals – particularly travel from the Baltic States – despite the dual challenges of the pandemic and war in Europe.
"Passengers want to fly," he says. "People want to meet, people want to come together.
"As an airline we connect people and with that we want peace."